12 holiday gift ideas for dental staff
It's that time of the year again! The best way to make your staff happy is to give them a gift to show your appreciation. Read more here.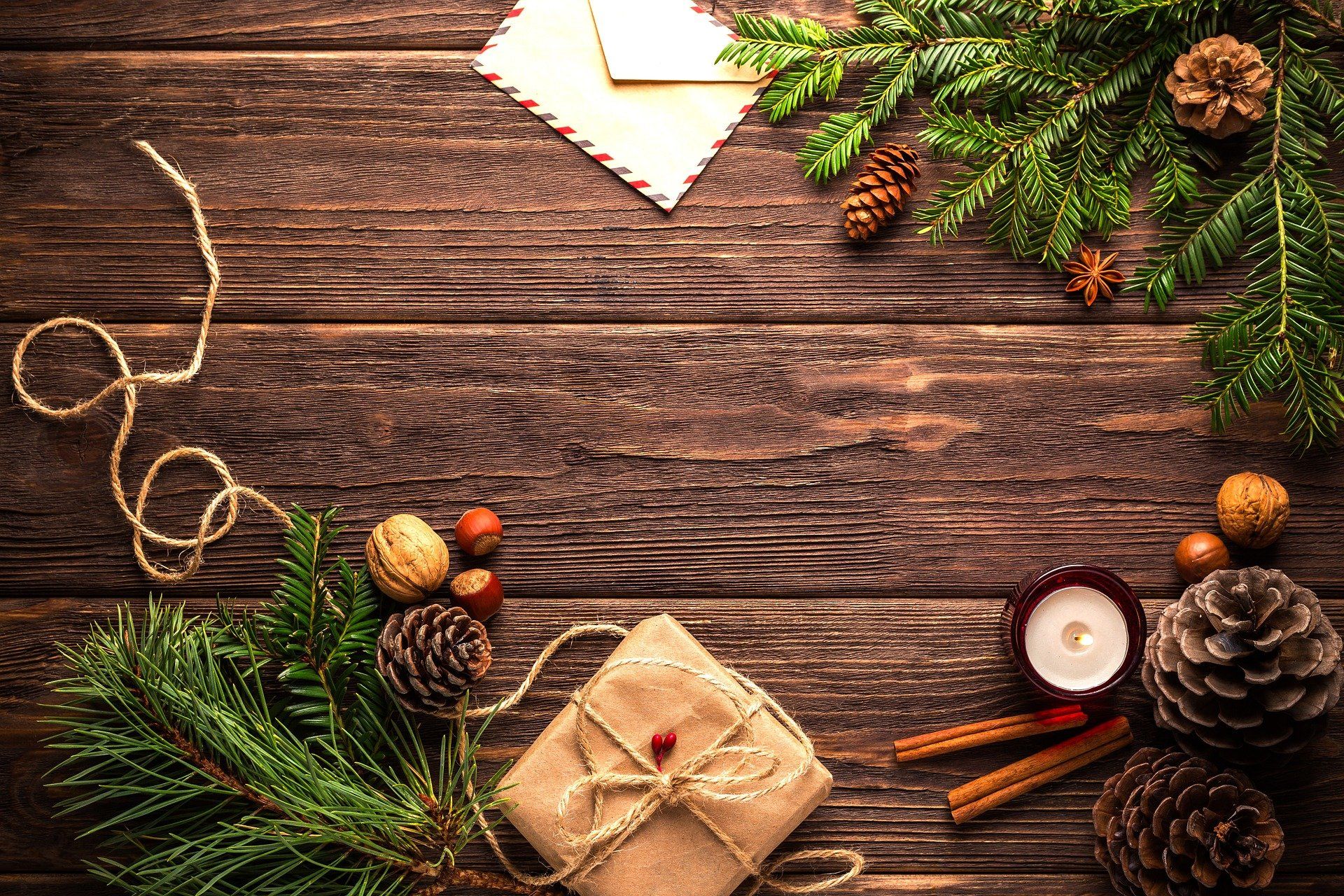 It's highly likely that you have not held an end of year party as is the norm; thanks to the COVID-19 pandemic. However, getting gifts for your dental staff this holiday season is something you should consider (if you have not already done so). Any employee would appreciate a gift coming from his/her boss. But what useful, affordable, and memorable gifts can you think of? You wouldn't want to buy gifts your employees will toss in the trash can the moment they get home, would you?
If you are looking to rise above the boring and basic, we have come up with 12 holiday gift ideas you can try out this year. Read on!
Dental tote bag
Many dental assistants and hygienists split work between different offices, making this a practical gift. A tote bag can be helpful in carrying water bottles, keys, lotion, loupes, diary, and other dental-related stuff needed for a typical workday.
Dental jewelry
Since time immemorial, jewelry has always been a reasonable gift, and up to now, it continues to move and surprise people. Dental professionals are no exception, and a majority of them would love to receive ornamental stuff this holiday season. Think of tooth-shaped earrings, bracelets, and necklaces with a dental theme. Also, pick dental jewelry that is versatile and one that can go with their scrubs.
Ugly sweaters
While no one would love to take the credit for unsightly clothes, this tawdry type of holiday cheer has turned out to be a popular festive tradition. The idea here is to get everyone in the office into the holiday mood, so why not surprise your staff by getting them ugly sweaters?
Gourmet food basket
You can't go wrong giving foodstuff as a gift.
But don't get too esoteric. Opt for foods everybody can enjoy or share with their friends and family. For instance, gourmet cheeses, specialty chocolate, cookies or a gift basket of fresh fruit is always a hit. Also, a few nice steaks would be perfect for the meat-lover employees.
Planner
Empower your dental employee's day-to-day organization with a high-quality planner this holiday season. You never know how helpful these are until you have used one. Think about the traveling hygienist who needs to schedule appointments, tasks and run errands in multiple dental practices. Or those dental assistants who want to set deadlines to help them remain on track and have some extra time left for their families. A planner would be a perfect gift for them!
Office décor
Brighten up your staff's workspaces these holidays. Picture frames, practical storage options for their personal stuff, pencil holders, flowers or small plants for displaying on a desk are all holiday gifts that every employee would appreciate.
A gift of time: extended vacation
Who doesn't love an extra day or two off from work? Giving your dental staff an extra time off would not only magnify their festive joy but also project you as a thoughtful employer.
A subscription to a popular streaming service
What better way for your dental staff to unwind after a wearisome day at the office than to lounge and binge on their favorite movie or show. Treat them to a subscription to Amazon Prime, Hulu, or Netflix. Book enthusiasts would, without a doubt, relish a subscription to Audible. On the other hand, those employees who love listening to music, live sport, and news on their ride to work would appreciate a SiriusXM subscription.
Family board games
One thing that makes the festive season special for most employees is spending a good time with their family and friends. Therefore, to make moments like these merrier and engaging, you can give them board games like chess, Chinese checkers, crossword puzzles, monopoly, etc.
A bottle of wine
Gifting each of your dental staff a bottle of wine is a brilliant idea. Regardless of the type of celebrations, Hanukkah, Christmas, or New Year's Eve, a gorgeously wrapped bottle of wine would be a practical gift. However, before giving this, do your homework properly. Probably, not all your employees take alcohol; some may be teetotalers.
Hobby-Related Gifts
Do you have dental employees who are green thumbs? Are there golf-lovers in your team? What about cooking enthusiasts?
Take time to figure out what every employee loves doing, and design your holiday gift around their hobbies. Cooking gear, sports accessories, or gardening tools are all bespoke gifts that your dental team would appreciate.
A gift card to their favorite restaurant, store or coffee kiosk
Gift cards eliminate the guesswork during gift-giving. Your staff members are free to get themselves whatever they would love most — new clothes, a book, or a steak dinner for two.
In particular, grocery store cards are becoming increasingly popular as holiday gifts among employees nowadays. It harkens back to when employers would gift a ham or turkey to all staff members before holiday breaks. See, a grocery store card is a perfect gift since it doesn't make postulations about people's religious traditions or celebrations.
Holiday gifts for your dental staff: A few guidelines to follow
Giving a great gift calls for a lot of thinking — and you don't wish to make a gifting faux pas with your dental team. Here are some guidelines as you think through holiday gift ideas for your staff:
Be consistent
If you gifted every team member $1000 last year, and this year's gift is a free ham, your gift may probably rouse more rage than gratitude. Pick a price range for holiday gifts that is realistic for your dental practice and one you can always stick to in the coming holidays, even if your budget gets leaner.
Be fair
Do you spend more on one employee than on another? Did you buy one employee a gag gift that he/she furtively found more hurtful than funny? Did you buy one employee a business-related present and another something more personal? Gifting your dental employees can be kind of a minefield; thus, it is advisable to spend a similar amount on everyone and ensure all the gifts are along the same lines.
Understand tax guidelines
Do you know that you can deduct a maximum of $25 for business gifts you give per person during your tax year? Also, the IRS has special guidelines around gift cards; thus, it is an advisable idea to talk to your accountant about the implications of gifting these.
Do not give promotional items as gifts.
Most employees wouldn't appreciate the idea of getting a company T-shirt or a mug with your practice's logo as a holiday gift. Save promotional products for your clients and CSR events; giving them to your dental team just makes you look cheap and ungrateful.
Final tips on holiday gifts for your dental staff
Regardless of the type of holiday gift you give, the secret is to kick it up a notch every year or holiday. A simple gift of high quality is more impressive than something mediocre. Also, make the presentation unforgettable by opting for professional gift-wrapping. Finally, do not underrate the power of a genuine "Thank You". In a handwritten card or note, convey why you are grateful for their service. It is a gift that your dental staff will likely remember for many years to come.