12 Tips for a "smooth sailing" dental practice
Dental practices should be able to withstand heavy storms. This article will help you ensure excellence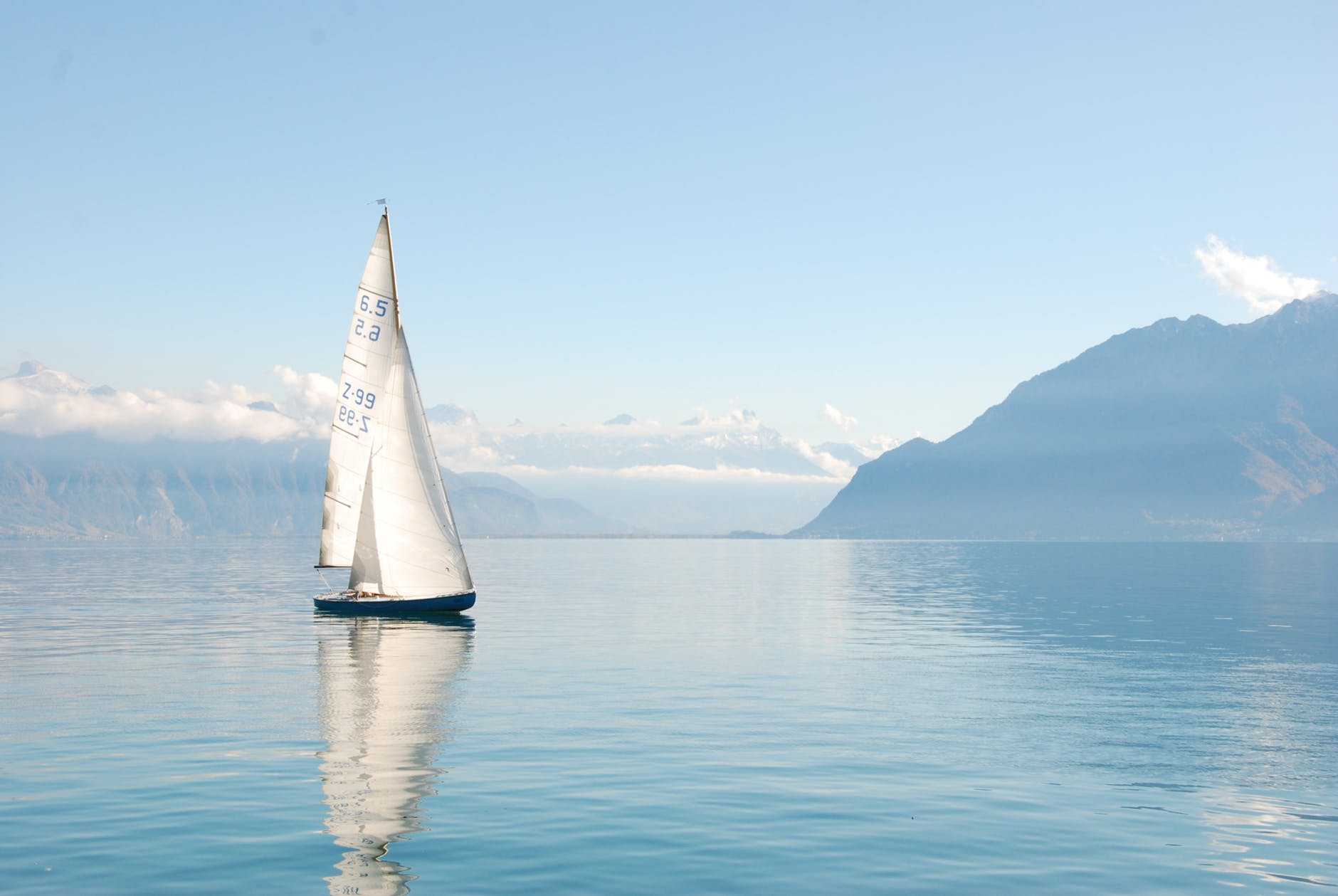 We have all heard the saying, "he runs a tight ship." We envision a ship captain at the helm of a large sailing vessel with his crew doing everything they are supposed to do without question and with expertise. We also think that if the crew didn't they would probably "walk the plank" and this business model wouldn't be sustainable.
Here are some tips that will ensure that your dental practice sails smoothly through each day.
Clarify the vision
Picture the dental office as a large sailing boat like a Catamaran. The dentist as the captain and the crew the dental team. As the captain, you can't raise the anchor and head out to sea without a navigation chart or plan of where you are going. The captain clarifies the vision of where the boat is going by charting out the trip, knowing the tides, the currents and the weather ahead. The dentist leader has a solid business plan of what needs to be done, how it will be done and who will be doing the work.
Establish accountability
Each crew member must be accountable for their assigned duties. Every crew member must be skilled and knowledgable of their job. The crew answers to the captain for directions and guidance. Only working as an organized, focused, experienced crew can you have a smooth voyage.
Have team meetings regularly to discuss goals
Engage the team to look at each patient record and confirm the treatment for the day and special needs of the patient. Are there any other services the patient may need that aren't scheduled? Does the medical record need updating? Is the patient on the same medications or is there another one to add to the list? Check to make sure all equipment and supplies are available to treat each patient that day. The business coordinator confirms that financial arrangements are in order for payment of services.
Have systems for delivery of instruments
Mobile carts equipped like a small market that you can move from room to room without moving the patient are essential for any practice. Use cassette systems that expedite having all the instruments you need for the procedure. Keep the instruments together for sterilization. Precious time is saved and patients are satisfied with the efficiency of service.
Strategize your patient scheduling
Have a short call list for patients available to take an appointment at the last minute in case of cancellations. Hold open time for new patient evaluations and teeth cleanings. New patients typically want to be seen in a week or two. Think of open time as an "opportunity to treat" instead of open time. Patients already in the office may want to stay for additional work or an emergency call may turn into necessary treatment that can be performed that day.
Offer great customer service
Look at the practice environment for any changes to the comfort level for the patient. Is the reception room attractive, comfortable, clean and inviting? Is there a nice beverage bar with water, coffee, and tea? Is the restroom clean and well stocked with towels, toilet paper, and fragrance diffusers? Is the seating for patients comfortable and easy to get in and out of? Extend your hours if patients can't get in within a week or two.
Train the team and empower them
Hire people based on attitude, not aptitude. You can train skills but you can't change attitude. Employ happy people with good work ethics that get the job done without injecting personal drama. An employee with excellent technical skills but poor people skills is in the wrong business when teamwork is required to treat patients.
Create a constant cash flow
Automate your billing so that statements go out regulary. Send statements immediately when insurance has paid and there is a balance on account. To save money and time outsource dental insurance verifying, filing and follow-up of unpaid claims. Collect at the time of service all insurance co-payments and deductibles. Sign up and accept dental discount plans so that uninsured patients can get a fair deal on dental care.
Become a solid business leader and keep a positive attitude
Share the practice goals with the team. Goals will help give direction and purpose to the daily work. Measurable, achievable goals will build the success of the total organization. Recognize those that make a difference and encourage them to create a culture of sharing their knowledge and skills. Everyone wins when goals are met.
Have concise employee policies
Those policies will prevent most misunderstandings about how things are done in the practice. An employee policy manual is the resource for information regarding vacation days, time off, pregnancy leave, jury duty, sexual harassment, performance reviews, and any other issue that has to do with the employee/employer relationship.
Learn to delegate
You may be able to do everything to run your practice but there is plenty of evidence that says you shouldn't. Imagine trying to steer the boat, change the direction of the sail and check the charts simultaneously while staying the course. Connect the task to the person with the best skill and attitude. Continuous learning should be a big part of the practice culture and supported by opportunities to learn new skills. Encourage people to think independently so that when faced with making a decision they can do it with confidence.
Create a balanced life for you and your team
Working smart is not working more hours it is keeping in balance with the other important parts of your life. Talk to the team about creating a more efficient business and clinical system. Time management means getting the work accomplished in a timely, organized and cost effective strategy. Happy workers have a life balanced with work, play, family life and spiritual fulfillment.
Smooth voyage
In a dental practice where the structure of the schedule is like a navigation chart, there must be a crew of individuals who can deliver a seamless operation to success.
A trained, focused, goal oriented team will be your best insurance for smooth sailing in your dental practice.