26 Essential books and resources for your dental practice
As a dental practice owner, it's important to be aware of new developments. Turn your dental practice around by reading these inspirational books.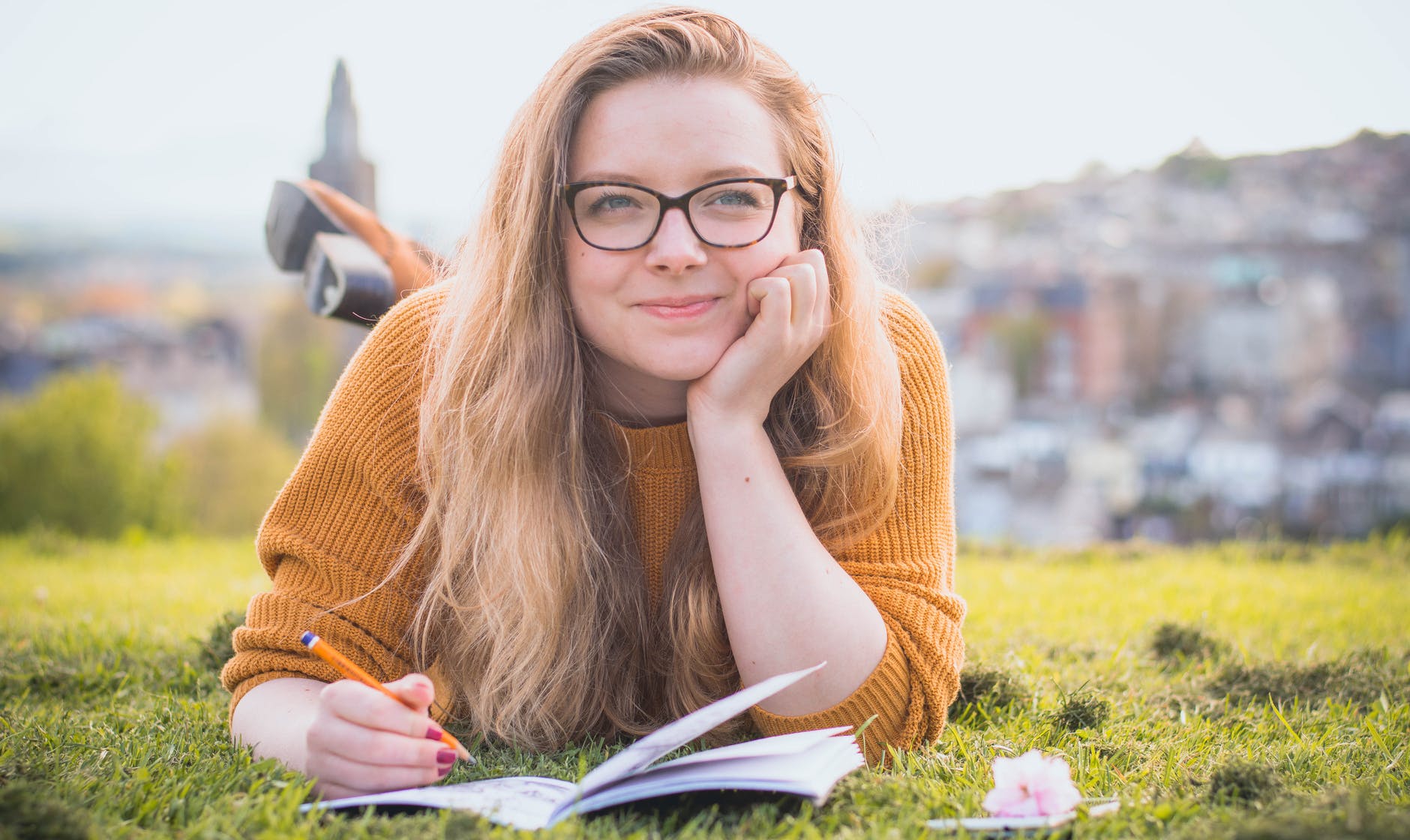 For many dentists, running a successful practice is quite an overwhelming task. Between handling dentures, fillings, bridges, and extractions, you are also busy billing, overseeing inventory, and marketing your services to the world. But do not let the "everyday" routine hold you back from discovering fresh ideas and ways of running your operations.
Whether you are a veteran with years of experience in the dental practice, or a new face in the industry looking to increase your client base, we know there are issues you could have handled differently. That is why we have compiled a list of 26 books to help you tackle these issues the right way.
Written by professionals in – and outside – the dental sector, our top 26 picks (listed in no particular order, though), provide a great selection of advice and business-savvy tips on everything from management practices to marketing techniques. Open your mind and brace yourself for the ride- and read of your life! Whether you work as dental hygienist or dentist, this book is worth reading!
How To Build The Dental Practice Of Your Dreams: (Without Killing Yourself!) In Less Than 60 Days
Author: Dr. David Moffet BDS FPFA
Many things are involved in setting up a successful dentistry business. This book by Dr. Moffet discusses practical but straightforward tips on how to achieve success in your practice. Read how you can increase the number of patients who visit your office daily, how you can charge reasonable fees that your patients will happily accept, and most interestingly, how Moffet sold his dental business for a cool $2.75 million! Every chapter has numerous applicative ideas which can be implemented to improve your dental practice.
365 Days of Social Posts for Dentistry
Author: Rachel Mele
Social media is transforming all facets of our culture—including dentistry! If your dental business has yet to realize the power of social media marketing, or if you are all set to take your social media use to the next level, then this book is a must-read. Get your new copy and learn how to make social media fun, persuasive, engaging, and profitable.
The Entrepreneur Dentist: How to Exit Your Dental Business Rich
Author: Dr. Jerry Lanier, DDS Exec. MBA
Do you want to know how you can build a successful dental practice and exit with wealth? The Entrepreneur Dentist should be the latest book on your shelf. Some of the major issues you will find interesting in this publication include; how to exploit opportunities in the dental market, choosing a location for your practice, building the right dental team, growth, expansion and preparing yourself to a lucrative exit. Essentially, any aspiring dental entrepreneur will find this book very informative.
Author: Peter Boulden & Craig Spodak
As you might be aware, the dental industry is very dynamic. So, is your practice bulletproof? Do you have what it takes to be aggressive in this era of Amazon, Uber, and cloud-based practices? In this podcast, Dr. Boulden and Dr. Spodak share great tips that you can apply in your dental practice the very next day. Brilliant read and insight in the dealings of dentistry today and most remarkably, what the future holds for dental office owners!
Choosing the Right Practice Location: The Overlooked Ways, Demographics, PPOs, Taxes & Retirement Are Linked to This Critical Decision
Author: Jayme Amos
Are you a dentist who is considering or planning to open a new practice; or looking forward to relocating your existing office? Choosing an appropriate location for your practice is one of the most critical decisions which can make or break your practice. This fresh publication by Jayme Amos will surely guide dentists towards the road to success when it comes to location and demographics.
Uncomplicate Business: All It Takes Is People, Time, and Money
Author: Howard Farran
Howard Farran has come up with a succinct, easy-to-understand guide for any business owner, not just dental practices, to operate successfully. He argues that business is not all that complex if, at all, you are focusing on 3 major areas: people, time, and money. Basically, by focusing on these areas, dental practices and other business ventures can take the guesswork out of unearthing a "magic recipe" for success.
Buy, Build, Sell: Step-By-Step Guide to a Multimillion-Dollar Practice Empire
Author: Dr. Padma Gadiyar
Thanks to her experience in the healthcare sector as both a practice owner and clinician, Dr. Gadiyar discusses nine proven tips for creating your own multimillion-dollar empire. The strategies covered in this book will help dentists avoid costly blunders, fast-track their success, and lead their business empires to greater heights.
Practice Management for the Dental Team 8th Edition
Author: Betty Ladley Finkbeiner, CDA-Emeritus BS, MS, and Charles Allan Finkbeiner, BS, MS.
A reliable workbook with interactive exercises that help dental practice owners gain practical office experience, from completing financial procedures to managing patient information. The book also includes practice questions, learning objectives, and critical thinking exercises. With these helpful resources, readers will definitely learn to carry out all decisive dental office functions. This book is definitely a classic!
Delivering WOW: How Dentists Can Build a Fascinating Brand and Achieve More While Working Less Paperback
Author: Dr. Anissa Holmes
The most effective way to realize substantial results in any business is to first have a clear vision and to focus on things that matter most. In this book, Dr. Holmes teaches dentists actionable steps to develop their practices' brand, culture, and systems. Additionally, she reveals how to build a remarkable dental team or temp agency, what works in social media, and most importantly, strategies to increase your overall profitability and productivity.
Moving Your Patients to YES!: Easy Insurance Conversations
Author: Teresa Duncan, M.S.
Helping your patients appreciate their dental insurance is no simple task. In any case, dental benefits are intricate, vary by the insurance company, by plan-type, and can change anytime. In this book, Teresa gives dental practice owners and staff her best conversation approaches for these tense situations based on her numerous classes and client discussions.
Becoming remarkable: Creating a dental practice everyone talks about
Author: Fred Joyal
Becoming Remarkable takes the idea of practice marketing to a whole different level. It's based on the modern reality that our reputation exists online whether we like it or not, and it's likable, searchable, sharable and undetectable! He recommends that every team members gets a copy and we couldn't agree more.
How to Avoid HIPAA Headaches: Lessons From Avoidable, Expensive, Embarrassing, and Career-Killing HIPAA Penalties & Data Breaches
Author: Mike Semel
Personal health information is worth 10 times more to identity thieves than social security and credit card numbers; therefore, it's no surprise that dental practices and other healthcare businesses are prone to data breaches. Usually, preventing breaches is not easy, and so is mitigating the harm or damage they can cause. This book by Mike Semel looks at how dental practices can avoid breaches and associated HIPAA penalties, eventually saving you a lot of money on legal costs.
Dental Office Management 2nd Edition
Author: Cynthia Lamkin
First impressions count! Turn your dental practice into a thriving dental business by leveraging the productivity of your front office team. The book has addressed six critical sections associated with the front office; the business of dentistry, clinical records management, employment opportunities, practice management software, business, and financial records management, and practice communications. You will surely love this read, especially if you are aiming to improve your front office productivity.
90 Seconds to Yes: The Art of Persuasion
Author: Patrice Bonnell
Would you like to provide your patients with a World Class Experience on each and every visit and surround yourself with a high-performing team that inspires your patients to accept treatment? Get yourself a copy and learn the secrets of becoming more influential.
How to Grow Your Dental Membership Plan: Secrets Behind My 1.4 Million Dollars of Growth
Author: Dr. Christopher Phelps DMD
While the number of dentists signing up to be providers for dental insurance plans seems to be increasing every year, studies show that the number of patients with dental insurance are going down every year. That means more dentists fighting for a smaller piece of the same pie and their dismal new patient rates show it. If you'd like to avoid this, to get out from under the pressures of being in network, survive the corporate dentistry storm that's sweeping the country and discover a way to attract those ideal patients without dental insurance, then this book is for you.
Blogging Hacks for Dentistry: How to Engage Readers and Attract More Patients for Your Dental Practice
Author: Alex Wong
Blogs are another way to strengthen the connection with your patients. The content you generate or post on your blog allows them to build trust in your practice. Blogging Hacks for Dentistry explains various proven blogging practices that help dental practices create persuasive blog content that will attract the right audience. It's a guarantee; after reading this copy, you will start creating viral posts!
Dental Copywriting Hacks: A Complete Blueprint To Marketing And Growing Your Online Dental Practice
Author: Alex Wong
Ever wished there was a copywriting/marketing book that is dedicated to dental practices? Here it is. This handbook by Alex Wong shows you how to create a thriving "online dental practice" by helping you know your target audience and discover the topics they love to read about. You will get to learn everything from what a great headline looks like to how to get compelling client testimonials.
The Dental Practice Profit System - 5 Steps to More Patients and Higher Profits
Author: Angus Pryor
Day by day, overheads for dental practices continues to rise and squeeze profits. This book gives simple techniques that can help you attract more patients and boost your practice's profit. Simply, for any dentist wanting to thrive and survive in this increasingly demanding environment, The Dental Practice Profit System is a must-buy.
The Truth About Referrals from Patients and Dentists: An Orthodontist's Guide to Massive Practice Success
Author: Dr. Dustin S. Burleson
One of the simplest ways to get referrals is to make it simple for your patients to talk about your services. This book is a chest of amazing advice, action items, and creative ideas which will help orthodontists create an exceptional referral program for their orthodontic practices.
The Ultimate Guide To Doubling & Tripling Your Dental Practice Production: How To Build An Unstoppable Dentist Practice With The Freedom To Enjoy It! 1st Edition
Author: RDH, Wendy Briggs, and Dr. John Meis
How incredible would it be if you had specific and easy to follow steps in place that can help you double or even triple your practice's productivity? What would that mean for your business? In this book, RDH, Wendy Briggs, and John Meis are keen to helping dentists, and their teams create plans, which enable them to have a practice that is not only productive and fun but also one that allows them always to surpass patient expectations.
Successful Practice Transitions
Author: Dr. W. David Griggs
Much is required for a transition to be termed as successful. Successful Practice Transitions by Dr. Griggs offers a practical guideline on how to transfer a practice from one dentist to another, the process of structuring transition agreements, adding an associate, enhancing the value of a practice, preparing for retirement, etc. Basically, throughout this book, Dr. Griggs tries to open your eyes to several situations and concepts you might not have considered when selling or buying a dental practice.
Turn your Dental Practice into a Successful Business
Author: Gabriel Asulin
Nowadays, it is evident that the success of any dental business relies on more than just quality dental care. The ever-rising competition presents a myriad of challenges and requires that practices operate flawlessly. This book provides ingenious methods and tools for marketing and managing dental practices. All this information is presented in a direct, practical, and detailed manner. Meaning, every dentist can implement the tips given easily and efficiently.
A Dentists Guide to the Law: 228 Things Every Dentist Should Know (Guidelines for Practice Success) 2nd ed. Edition
Author: American Dental Association
Always stay in compliance with relevant laws. A dentist Guide to the Law is a newly published book which helps dental practice owners through the legal complexities that are associated with running dental businesses, malpractice issues, employment issues, insurance, OSHA, and HIPAA laws. Grab your copy today and avoid costly and unnecessary legal challenges.
CDT 2019: Dental Procedure Codes (Practical Guide Series) 2019th Edition
Author: American Dental Association
Understanding dental coding, claims submission, and dental benefit plans is crucial to running an efficient dental practice. The ADA's Code on Dental Procedures and Nomenclature (CDT Code) is the HIPAA standard for documenting and reporting dental services. This code set is updated annually with new versions effective January 1. CDT 2019, the current version (which contains 15 new codes and 5 revised procedure codes), helps dental professionals record procedures with increased accuracy and specificity. Correct coding provides the much-wanted clarity needed to auto-adjudicate claims, hasten claim processing, and reduce the need for additional information requests. Familiarity with the CDT Code will minimize the time and effort professionals spend on coding, so that they can spend it on more useful things – treating patients.
The Dentist Who Gets It! The No-BS Blueprint for Success
Author: Dr. Steven Hymovitch
In this book, Dr. Steven Hymovitch offers readers simple, pragmatic advice to help them acquire the right skills to build dental businesses. A self-made man himself, Dr. H shares his tried and tested methods for success – from managing balance sheets to keeping-up the latest healthcare trends to putting up a practice on sale for a profit. Must read for anybody wishing to build a thriving dental practice!!
Author: Carlo Biasucci
The Elite Practice Formula will show you how to make your already good practice great. Most importantly, the steps highlighted in this book will grow the practice of your dreams and eventually help you realize the income and lifestyle you visualized when you became a dentist. Getting a copy is a right step towards attaining more control and freedom in your dentistry life.
Conclusion
Running a successful dental practice takes a lot of understanding that goes past the clinical aspect of dentistry. Books are by far the most important tool that successful people use to improve their mindsets. Thus, for any dental practice owner or professional who wishes to position their business ahead of the curve, he/she should stuff their kindle or stock their library with the books mentioned above.