Think locally, act locally: Is it a good strategy for dental practices?
Dental practices that act locally have higher chances of succeeding. Read this article to find out why.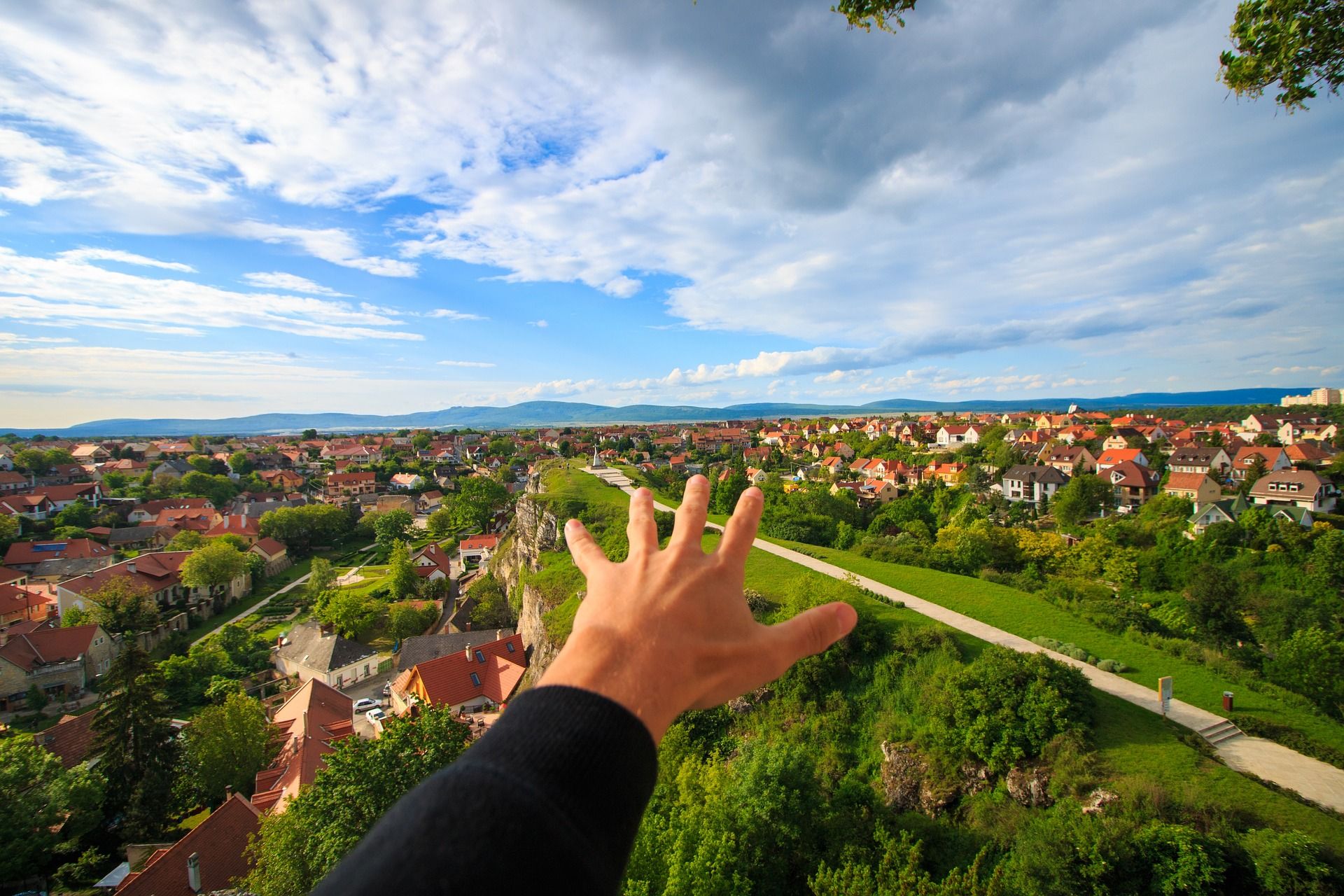 You have certainly heard of organizations articulating the famous principle "think globally, act locally." Though in principle, this strategy seems reasonable, it is usually not practical for every situation. Not every business out there is a global concern. Small private dental practices that target only the local market or community don't need to attract clients from regions or states they don't serve.
In this article, we explore why dental offices should think local and act local, especially in the way they operate and design their marketing campaigns.
For dental offices, most clients are local: A simple demonstration.
A huge percentage of private dental offices draw most clients from within 15-20 miles of their location. For instance, your dental clinic in Houston, TX, serves patients in and around Houston, TX and most likely, not patients from Portland, ME. Dentists are viewed as a local service, and it is very unusual for a patient to travel to a far-off city for a service available closer to them. Thus, as a dental practice owner, it is advisable to target the locals when designing your marketing strategy. What would you gain by getting website traffic from around the world, whereas there is little chance of those prospects visiting your office?
Why the "think local, act local" strategy is right for dental practices.
The benefits of the "think local, act local" principle are undeniable. Dental practices that focus on their immediate or local market with an in-depth knowledge of their client base have networks of support in the community. Here are two main reasons why this strategy is recommendable:
Improved customer satisfaction, leading to brand loyalty
Localizing your efforts shows how dedicated you are to serving your clients. If you address your patients' needs in a manner they understand and are happy with; they are more likely to seek your services again and again.
From offering personalized dental treatment, first-class customer service, in-house dental financing, and accepting local dental insurance plans to make services more affordable, localizing all areas of the patient journey makes your office more appealing to the locals. Ultimately, it goes without saying; satisfaction leads to brand loyalty.
Competitive edge in marketing
By choosing to focus entirely on your local community, dental practices gain access to small business owners' best weapon: local marketing. Local marketing is usually more affordable and efficient than one-size-fits-all strategies. Hyper-focused and specific messages are likely to relate well with local clients compared to generic catchphrases tailored to suit multiple audiences.
Think local, act local: The marketing aspect for dental practices
Digital local marketing
Digital local marketing is not an oxymoron — it is a strategy that many local businesses, dental offices included, use. And it is very effective. As specified by a study conducted by Search Engine Land, 50 % of the people who searched for a store visited that location within 24hrs. Moreover, 60 percent of the searchers revealed that they have ever used the info they get on local ads.
Most dental patients search with local intent as going to the dentist or hygienist is usually linked to a sense of urgency; hence, location-based marketing is vital for dentists. Since we are residing in a world that is mostly reliant on technology, many patients are going to the internet to find a dental clinic in their area. As a dentist or practice owner, it's vital to use every local marketing tool at your disposal to appeal to as many patients in your neighborhood as possible.
For instance, you can use geo-targeting tools in online advertising platforms to help local clients find your practice. People will use geo-modifiers like "dentist near me" or "dentist in Houston" when searching for a dentist. As we have already mentioned, this means that, if your marketing strategy is not targeting the right locations, you might be missing these searchers. It pays to be locally relevant, and geo-targeting is one strategy you can use to achieve that.
Additionally, invest in search engine optimization (SEO) services for your site, update your social media channels and take advantage of localized online directories like Google My Business and Yelp. There are several other directories you can use to increase your local footprint, but the advantage of Yelp and Google My Business is they are likely to convert fast, and conversion is what you are after.
What's more, encourage patients to leave reviews on their preferred online platforms. According to the 2020 Local Consumer Review Survey conducted by BrightLocal, 87 percent of consumers read online reviews for local businesses. Additionally, 50 percent of the Millennial generation rely on reviews to select orthodontists, dentists, optometrists, etc.
Local outdoor media
Local outdoor media is also an effective marketing tool for dental offices. Reach the local audience through targeted outdoor platforms, such as lamppost banner advertising in city-center locations, roundabout sponsorship on arterial roads, poster advertising in busy local car parks, etc. If you drive past several roundabouts on your way to the office every morning, then there is a high probability that thousands of potential clients do too.
Sponsor or host local community events
Digital marketing and outdoor media are all well and good; however, creating a real-world bridge or conduit between your clients and your practice is priceless. Consider hosting or sponsoring a local event when possible to boost brand visibility in your town or city. For instance, you can organize free dental days or other similar charitable events, to help those who cannot afford dental care in your community. This is usually a perfect way to land local press coverage, eventually increasing your chances of being discovered online by the local audience.
Bringing it all together
Choosing to "think local, act local" provides dental practices with a unique chance of resonating with their clients. But even as you implement this guiding principle, here are some additional insights you should always be aware of:
Make sure the connection or provenance to being local is credible and authentic

Ensure the local identity is coherent and consistent throughout the brand
Amplify the disparities, making the local identity remarkable across experiences and communication.
All the best as you align your practice with the local market!