What I learned about action as a dentist in the United States Navy
Being fearless, acting humbly and decisively are some of the things i learned during my time in the US Navy. Read more here.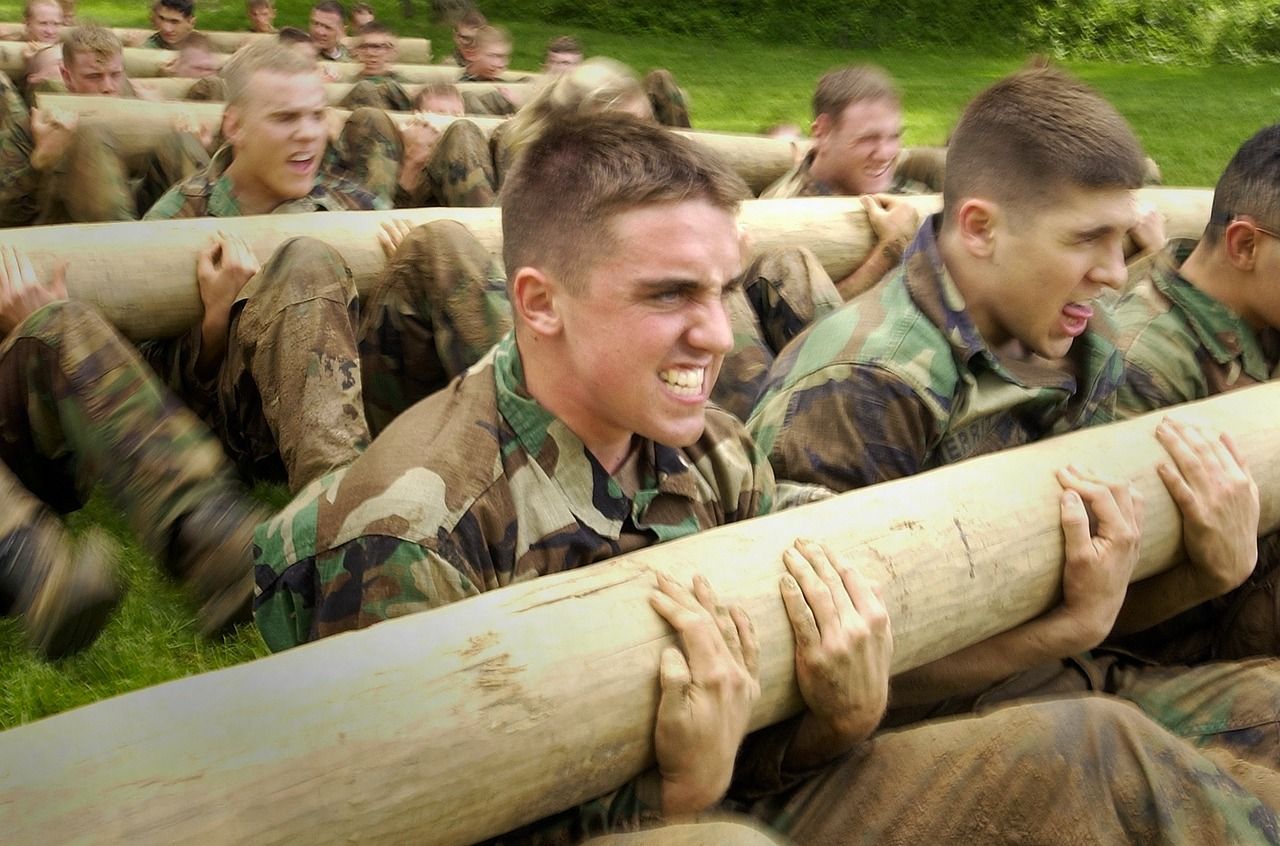 I chose to serve in the United States Navy after graduating from dental school. The three years as a Navy dentist changed the course of my life. I did not spend this time on an aircraft carrier but at Marine Corps Recruit Depot, Parris Island, South Carolina. Since 1915 United States Marines have undergone their legendary boot camp training before becoming part of "the few, the proud." The Navy provides all medical and dental care to the marines. Technically, I was in the Navy, but my patients were Marines.
One word to describe Parris Island and the clinic in which I worked is "action." Marines are not known for leisure. Their day begins early and is action-packed. It was not unusual for them to run ten miles during their lunch break. Our clinic was never slow either, it was fast-paced action that began before most people are out of bed.
I learned a great deal about taking action during my time as a Navy dentist. I had many teachers, including experienced dentists, seasoned hygienists and assistants, and young marines. I hope these lessons help you take the necessary action to reach your life's goals successfully.
Lesson #1: Act fearlessly
Many young dentists have a fear of performing root canal treatments. I was one of those fearful ones. I wasn't sure which area of dentistry I liked the most when I graduated from dental school (though I really disliked endodontics). Fortunately at our large clinic, every new dentist had to rotate through all the dental specialties.
I requested the endodontic rotation first because I was anxious to get it behind me and never pick up another root canal file. After the granting of my request, I began my rotation under experienced Navy endodontists. For three months, all I did was root canal treatments under the direction of my two mentors.
I have learned from working with dozens of newly graduated dentists that the words "I don't like doing root canals" often disguise "I am afraid of doing root canals." Endodontics is quite different from other dental procedures, mainly because most of the procedure takes place blindly. I actually feared root canals more than disliked them.
My fear gave way to fondness. The three-month rotation passed quickly, and I grew sad as its end approached. But I had gained my mentors' trust, and they asked our commanding officer to send me to a nearby clinic to do nothing but root canal treatments on Marine pilots for one year. This year sealed my fate; endodontics was for me.
The very thing I feared most became my passion, but it took action. Performing this dreaded procedure each day conquered my anxieties. Without taking action, my fear would have remained my conqueror.
A few years later, this lesson helped me conquer the absolute "number one fear" of many people: the fear of public speaking. Fear kept me silent when I wanted to speak before groups. I took action and enrolled in a public speaking course. I arrived at the first class petrified. But taking regular action by attending the class soon pushed fear out and replaced it with a love for public speaking.
Whether doing root canals or speaking to groups, we can succeed if we act fearlessly.
Lesson #2: Act decisively
"It either needs a root canal, or it doesn't." CAPT Kelley spoke these words to me while he performed a root canal treatment on a patient. He calmly worked as I stood beside him and described in great detail the possible endodontic case sitting in my chair. When I finished, he stopped working, turned to look at me, and gave his answer, "It either needs a root canal, or it doesn't." He then returned to treating his patient.
I have repeated this sentence many times to colleagues through the years. Why did these words affect me so profoundly? It taught me that you can work diligently in the diagnosis phase but the decision phase comes soon after. A true professional knows that this is a critical but necessary moment. There is a time to gather all the information possible, but then there is a time to decide, and this requires confidence.
Many young dentists I have worked with have come to me with a lengthy description of their diagnostic findings. It was evident they lacked the confidence to decide if a tooth needed endodontic treatment or not. I always recited CAPT Kelley's words, forcing them to make a decision based on their findings. It was gratifying to watch their confidence grow as they quickly and confidently gained the ability to make this decision.
Marines also taught me this lesson. Found in their TACTICS training manual is this statement: "Winning in combat depends upon tactical leaders who can think creatively and act decisively." Winning in dentistry and in life also requires that we act decisively.
Lesson #3: Act humbly
I only remember one patient from my three years as a Navy dentist. He remains glued to my amygdala, along with my worst day in dentistry. I was well into my three-month endodontic rotation and had duly impressed my Navy endodontist mentors. On this day, they gave me a particularly challenging tooth to treat.
It was a very calcified maxillary lateral incisor. No root canal space was visible on the radiograph, but my mentor assured me to search for it. I began my search (this was long before the microscope was available) on the young marine recruit. It was a frightful experience, gently removing dentin and hoping not to perforate the tooth. Suddenly, with a #10 root canal file, I found the canal and slowly teased it the length of the root. At that moment, I felt equal to any endodontist.
But then it happened. Anyone who does root canal treatments knows it as a sodium hypochlorite accident. I will spare you the details, but it is a horrific experience for the patient and the dentist. One moment I was on the mountaintop of success; the next, I was in the pit of despair.
This experience humbled me significantly before my mentors and my colleagues. All my success up that point seemed to evaporate. I learned that I was human, and human error was to be a part of my endodontic career and a part of my life.
This lesson taught me that failure cannot be final. Each day after this, I had to continue to act; I had to perform root canal treatments. But I now did so humbly, realizing that errors like sodium hypochlorite accidents are possible. This was the worst day of my dental career. But maybe it was the best, the day I learned to act humbly as a dentist.
Dentistry is a rewarding profession that requires action on the part of dentists, dental hygienists, dental assistants, laboratory technicians and administrative staff. When we act fearlessly, decisively and humbly, we ensure success in our care.
This article was written by Dr. Steven Tuggle
Dr. Steven Tuggle received his DMD from the Medical College of Georgia
before practicing general dentistry in the United States Navy. He then
completed a residency in endodontics at the Medical College of
Georgia. He recently retired from full-time practice limited to
endodontics and is now writing for Cloud Dentistry.