Three advanced procedures to advance your career as an RDH
A dental hygienist needs to know many things to be successful. In this article we highlight key skills. Read more here.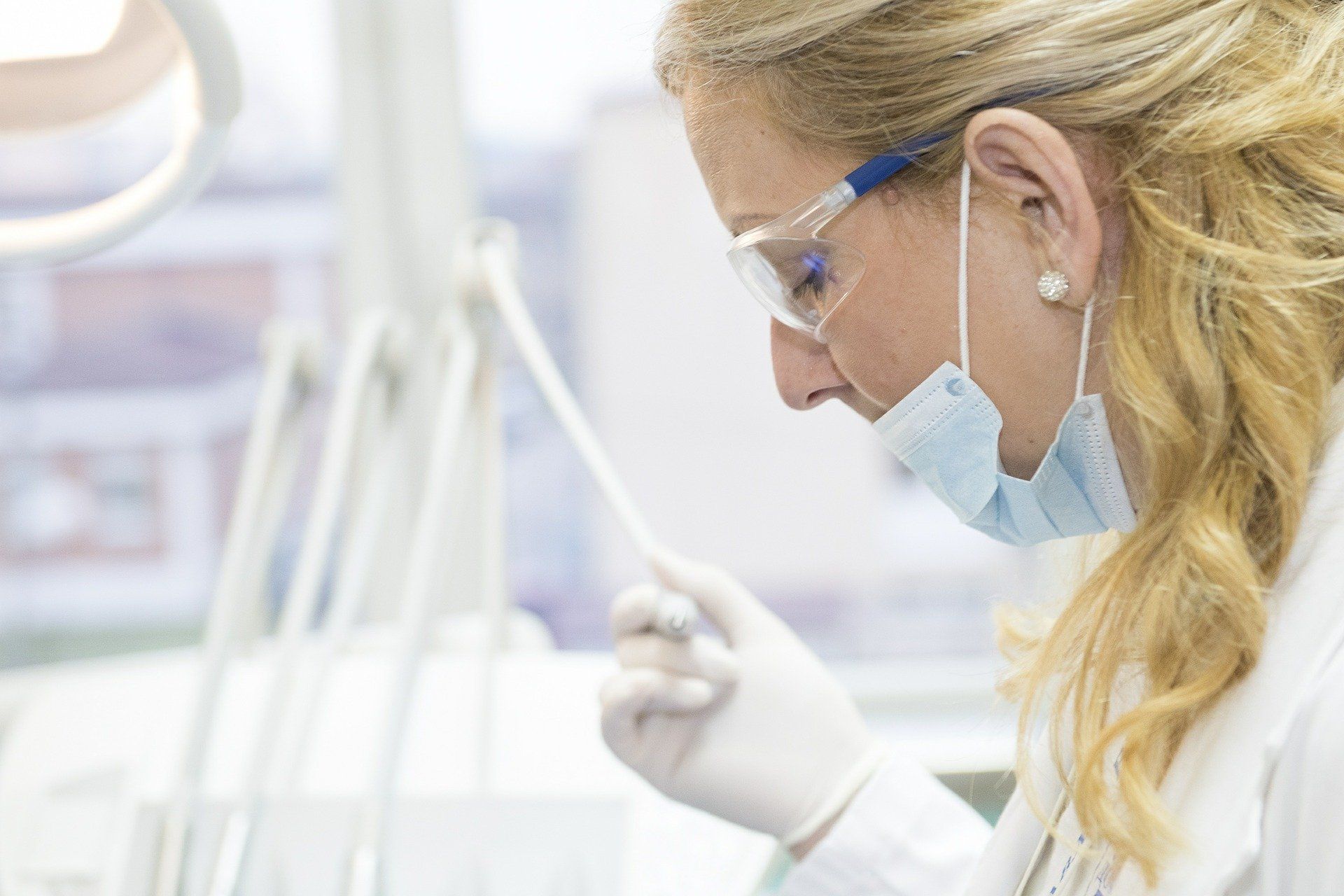 Dental hygienists are typically very motivated and successful individuals, dedicated to their profession, concerned about their patients, and motivated to advance their careers as much as possible. The changes taking place in dentistry make this an ideal time for RDHs to develop as dental professionals and become even more valuable providers of quality oral health care.
Dentistry is following the lead of medicine in shifting toward more team-based practices. Physician assistants continue to expand the number of procedures they perform even in the surgical specialties of medicine.
Some states already allow dental hygienists to drill on teeth for restorative procedures after receiving adequate training. The RDHs of the future will undoubtedly add more procedures than the all-important teeth cleaning to the services provided to their patients.
The commitment to advancing your career as an RDH means you need a strategy that includes:
Improving soft skills
These include skills such as communication, problem-solving, and critical thinking. Delivering more advanced dental treatment to patients requires continual sharpening of skills such as these.
Developing leadership skills
Other dental professionals will look to RDHs as leaders in dental practices as they gain more responsibilities and perform more complicated procedures. There are books, courses, and even degrees in leadership to help you become a much-coveted dental team leader.
Advancing your education
RDHs keep up to date with the latest advances in dental care by their commitment to continuing education. The new era of the expanded role for RDHs in dentistry means moving out of your comfort zone to acquire new skills through further education and training.
Every state is different regarding the procedures dental hygienists can perform and the supervision by a dentist that is necessary. Practically every state also has legislation before it to expand the role of RDHs in dental practice. Driving much of this is the need for greater access to care in underserved areas. Despite the legal barriers, it is evident that the expansion of procedures by RDHs is accelerating.
The state in which you practice may not be on the cutting edge of this yet, but there are reasons you should prepare for this inevitable change in dental hygienists' role. First, we are a mobile society, and you may need to relocate to another state with fewer restrictions for hygienists, such as California or Minnesota. Secondly, your state's laws can change very quickly. Next month your state may allow a procedure once prohibited as dentists delegate more advanced procedures to dental hygienists.
The future RDH will assume a new and more responsible role in dentistry as professionals trained in more complex procedures. The possibilities are endless. Could dental hygienists one day perform root canal treatment? It definitely seems possible. But what procedures seem on the near horizon for RDHs to perform? Here are three skills to consider acquiring for possible rapid career advancement.
1. Placing and finishing restorations
Restorative dentistry is already a reality in some states. Although many states still prohibit hygienists from placing and finishing amalgam and composite restorations, dentists in a growing number of states are relinquishing control of various restorative procedures to trained dental hygienists.
There are courses and programs to train RDHs in restorative dentistry around the country. Some of these courses utilize distance learning combined with an on-site experience to teach all aspects of restorative dentistry. You can learn how to place cavity liners, the placement, finishing, and polishing of amalgam and composite restorations, the placement of temporary crowns, and more.
These are rigorous programs for RDHs committed to learning advanced skills, advancing their skill set, and delivering quality dental care to patients. Restorative dentistry can be personally fulfilling and financially rewarding for an RDH. This skill makes you an even more valuable member of the dental team whether you work in an individual practice or as a freelance dental professional.
2. Using dental lasers
Patients today are very technology savvy. Increasingly, everyone seems drawn to health care providers offering the latest in technological advancements. Lasers have been around a long time in dentistry but are much more advanced today than in the past. The clinical applications of lasers continue to evolve and will undoubtedly be more prevalent in the future.
States vary greatly when it comes to using lasers. Some states limit their use to dentists and hygienists who have taken and passed courses. Other states prohibit hygienists from using lasers, while others do not comment on their use in their laws and regulations. Laser use continues to grow and force state boards to articulate much-needed clearer guidance. This is certain to include the allowance of laser use by RDHs.
A laser dentistry certification is sure to help an RDH with career advancement. These programs offer a thorough understanding and application of lasers in dentistry, including:
Soft tissue hygiene procedures
Periodontal bacterial reduction
Tooth desensitization
Laser tooth bleaching
Wound healing and pain management
Marketing dental laser use by RDHs
Understanding and skill in using dental lasers furnishes you with a sophisticated treatment modality that differentiates you from your peers and is in high demand by patients.
3. Administration of local anesthetics
Most states allow dental hygienists to administer local anesthetic. This is a skill that RDHs would do well to perfect. While the law may permit the hygienist to give injections, it requires time and effort to hone this skill and make it a bona fide asset to a dental practice. Once acquired, however, this skill can result in significant career advancement. The reason is that every dentist would place a high value on a team member who can effectively get patients numb.
Many courses offer the opportunity to continue learning the anatomy, pharmacology, and technique of local anesthesia. When possible, hands-on classes provide the best opportunity to perfect your technique, which is itself a career-long endeavor.
There has never been a better time to practice as a dental hygienist. The demand for RDHs continues to grow, and with these three skills and the ability to freelance, you now have more opportunities to control your schedule, income, and career.