How to keep dental care affordable according to a successful dentist
Running a dental practice is expensive. This successful doctor explains how to keep running cost low and increase revenue.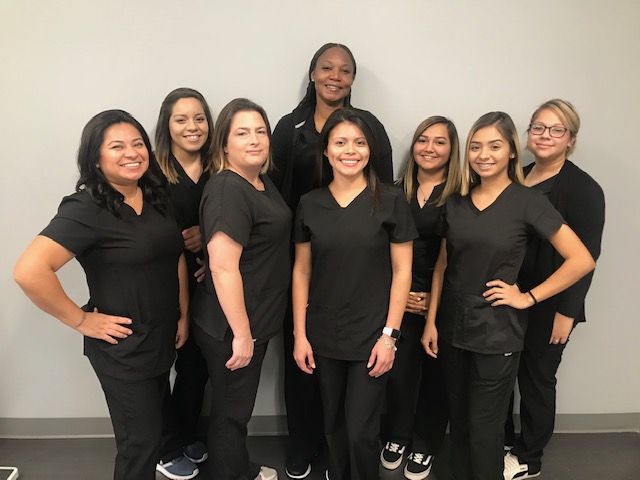 In today's world, dental overhead, the cost of doing the business of dentistry for a typical dental practice, is about 75%, meaning the net income is a small 25%. A newer dentist is usually carrying more debt, so it has a higher overhead. Most people, including the employees of dentists, are not aware that the net return is that low. Dentists do all that they can to keep from raising their standard fees and accept the paltry payouts from PPO networks that get smaller and with more restrictions all the time.
Costs to operate the average dental practice get larger over time and the dentist and management are challenged to control costs and become more creative with ways to save while still offering the best standard of dental care to their patients.
Dentists want their patients to be able to afford quality dental care but for this to happen the dentist must be able to afford to purchase the equipment, supplies and the people necessary to get the work done. There must be a budget in place to achieve success.
Everybody needs to stay on a budget, and that includes dentists. The benchmark dental budget has rent at 5%, equipment at 5%, ongoing marketing at 3% to 10%, lab expenses at 10%, dental supplies at 5%, miscellaneous at 10% and cost for team salaries at 20-25% (including benefits).
The most significant expense is employee salaries and benefits. Many dentists are not good at asking for more from their workers, especially in times of low net income. It is vital that the dental team take the initiative to promote services and to give outstanding customer service along with their daily job duties.
For the dentist(s) to offer quality care at an affordable price to patients, the dentist must invest in the newer technologies and techniques that provide the patient a level of precision that was not possible in the past. Patients want what they are reading, seeing and hearing about the latest, more advanced and pain-free dentistry that is brief and affordable.
Technology such as dental cone beam imaging translates to fewer complications, less invasive treatment, and a faster healing time for the patient. Preplanning implants with digital imaging and 3- D milling leads to accuracy and a superior result for the patient. These benefits increase treatment acceptance due to better available care.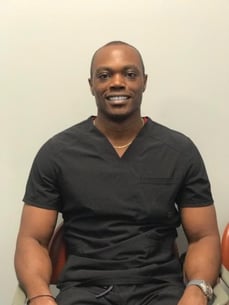 "Every dollar counts when it comes to managing a dental business"
~ Dr. Kenneth Osamor
Dr. Osamor has practiced dentistry for more than fifteen years and knows that you must do more than provide quality dentistry; you must help patients pay for their care. Patients can save anywhere from 10% to 60% using dental discount plans such as Careington Dental Plans offered by dentists such as Dr. Osamor. The dental practice of today must be able to provide the best care and to help the patient achieve the best care. Dr. Osamor believes that the patient is a partner in the treatment planning and is able to make an informed decision only after the doctor has taken the time to explain treatment recommendations in the language that they understand...
According to Dr. Osamor, the seven keys to keeping dental care affordable are the following:
Have a budget and negotiate equipment and supplies for the best deal. Keep overhead within the standard benchmarks.
Offer multiple services and consider a multidoctor practice to serve the community better. Invisalign, implant placement and restorative, endodontic and periodontal services, and all general dental services should be available to the community.
Have the best and newest technology such as Computer Tomography (CT) an imaging method that uses digital technology to convert 2-dimensional images into a 3- dimensional (3D) picture. Dental cone beam imaging provides the dentist with more accurate information and ten times less radiation to the patient than the machines traditionally used in medicine
Outsource and save by using companies such as Cloud Dentistry,

to find the most experienced and professional dental team for your practice. Cloud dentistry saves time and money by providing a job platform to communicate in real time. With zero upfront fees and most of the vetting done, the dentist can secure temporary or permanent help faster, eliminating valuable lost time. Forget the expensive employment or temp agencies that bleed you with their fees and are limited in finding the right people.

Consider outsourcing insurance billing and patient billing also. Companies like dentalbilling.com promise you a reduction in accounts receivables and zero claims in 90 days for a flat fee or percentage. They ensure proper electronic claims and electronic attachment submission, accurate posting of all EOB credits and adjustments to patient ledgers, investigation of questionable denied claims promptly, the appeal of denied claims using your detailed clinical notes, and daily progress reports. You will not need an extra person in the office to do this work when you have a team of skilled billing agents that can get it done for less money and less time. Claims paid quickly makes for pleased patients that are more willing to have other services performed.

Offer dental discount plans or an in-house package discount plan to your patients that are not insured. The most underserved segment of the population is the uninsured patient. If you are accepting a 30% write off or more from insurance companies, why not offer discount dentistry to your patients. The key is with the discount the patient must pay the rate in full at the time of service. Cash flow to the office is steady and now there is revenue for improvements to the practice or incentives to the team.

Create a caring, professional team that understands that for them to be paid the best salaries, bonuses, and benefits, they must believe in the vision and goals of the practice. Have regular team meetings to keep the lines of communication flowing and listen to ideas to improve patient care and building relationships. Take care of the team by making sure they have breaks, mealtimes, and gratitude for their work. Make the patients come first in everything you do, and the rewards of your efforts will come to fruition.