Associate dentist's salary vs a dental practice owner's salary
Many dental practice owners wonder if it makes more sense to become an associate or a dentist in their own practice. Read more here.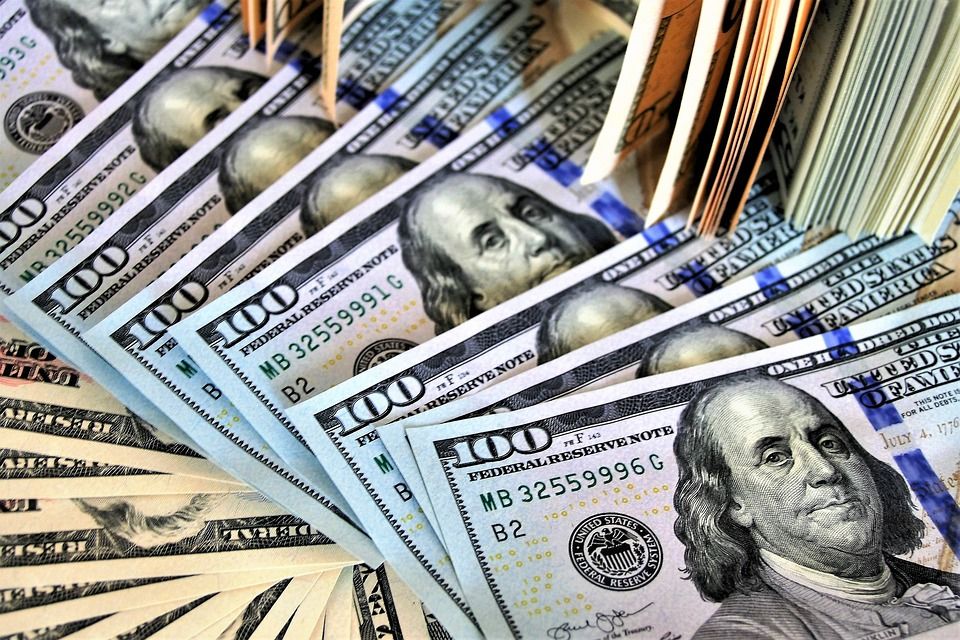 When you qualify as a dentist, two paths open up in front of you. You can take one path that leads you down the road to opening up your own dental practice and working for yourself. Or you can take the other path and work as a dentist in someone else's practice.
There are many pros and cons to both choices, but one major factor that is likely to sway your decision significantly is the salary you can expect to take home. To help you determine which path is right for you to follow, here's a comparison of a dental associate salary and a dental practice owner salary, along with the benefits and disadvantages.
While the role of a dental practice owner is self-explanatory, let us be clear about what we mean by associate dentist to avoid confusion.
What is an associate dentist?
An associate dentist is someone who works in a dental practice as a dentist, but doesn't own the practice. They are usually either an employee or an independent contractor. There are some associate dentists who invest directly into the business with the plan of buying the practice from the owner in the future.
For this article and for the sake of clarity, we'll only be focusing on the first two types of associate dentists: an employee or independent contractor hired by the dental practice owner.
For an employee associate dentist, there's a contract in place stating employment clauses, such as how they will be paid, how much vacation time they get, which insurance benefits they receive, etc. An employee is under the supervision of the dental practice owner, but the owner must also take responsibility for the employee, the work they do, ensuring their work-related taxes are paid, etc.
An independent contractor associate dentist provides their services on a freelance basis and isn't an employee of the practice. They have more control over the hours they work, where they work, the type of work they do and the tools they use.
How much is an associate dentist salary?
According to indeed.com, the average salary an associate dentist in the United States earns is $221.3k per year, with highs of $480k and lows of $61k. However, according to ziprecruiter.com, an associate dentist in the US takes home a significantly lower average of $159.7k per year, with highs of $256.5k and lows of $36.5k. Payscale.com also offers a different figure, revealing that the average associate dentist salary is $121.9k, with highs of $166k and lows of $93k.
To keep things fair, we'll take all these figures into consideration and say the average salary of an associate dentist is $167.7k. An associate dentist with many years of experience practicing in a high-income area can expect to earn highs of $300k, while an associate dentist just starting out in a low-income area can expect to earn as little as $63.5k.
How much is a dental practice owner salary?
According to ada.org, the average net salary for dental practice owners in the US in 2018 was $197.2k for general dentists and $330.2k for specialist dentists. Ziprecruiter.com states that the average is slightly lower at $178.6k for a dentist running a private practice, with highs of $366.5k and lows of $25.5k. Paysa.com claims the average is even lower, at $150.3k, with highs of $170.75k and lows of $139.4k.
Neither Ziprecruiter.com nor Paysa.com confirms whether the figures are for a general or specialist dentist. But comparing their numbers to ADA's numbers, we can safely assume they refer to a dental practice owner who works as a general dentist.
As we did with an associate dentist salary, we'll consider the average according to these figures for a dental practice owner salary. That makes the average salary of a dental practice owner $175.4k. A dental practice owner with an office in a high-income area can expect to earn up to $268.6k, while a dental practice owner with a practice in a low-income area can expect to earn as little as $82.45k.
Dental associate salary vs dental practice owner salary
The average dental associate salary is $167,650. The average dental practice owner salary is $175,361.
When the figures are right in front of you, it might look obvious that the best choice is to run your own dental practice. But being a business owner in the dental industry isn't all it's cracked up to be. The prestigious position comes with a lot of responsibilities, overheads and costs.
Whether you work as a general or specialist dentist, the average dental practice owner does make more than an associate dentist. But a lot of this extra cash is earned by taking on the additional responsibilities and working hours of a business owner — not just a dentist.
Understanding the salary of a dental practice owner
If you are consider buying a dental practice, how much a dentist actually takes home varies hugely according to numerous factors, including whether or not they're running a retirement plan, how much their services are in demand, the types of treatment they offer...the list goes on and on.
The salary of a dental practice owner should be a personal combination of W-2 wages and business distributions. In most cases, the W-2 wages are largely determined by how much someone can take home without incurring an extortionate tax bill. And if the determined wage isn't enough to make ends meet, it's wise for an owner to take additional funds in the form of business distributions to further minimize taxes.
It's important for a dental practice owner to find the right balance between business and personal cash flow, factoring in expected lifestyle changes and ambitions. The goal is always to determine a salary which lets them live comfortably today, meet tomorrow's obligations and build an affluent future all at the same time. Because of this, the salary of a dental practice owner salary is very personal and varies hugely.
Location matters
When it comes to both associate dentist salaries and dental practice owner salaries, there's something else you need to consider: the location of the practice. How much either oral healthcare professional can earn vastly depends on where in the country they're based.
In Houston TX, the average dental practice owner salary is $165,791. That's $13,570 less than the average for all the US. But the average dental associate salary in Houston TX is $38,631. That's $129,019 less than the US average. If you were unsure which career path to take in this state, it's clear to see becoming a dental practice owner is a much better choice.
Dental practice owner costs
While working as an associate dentist comes with very minimal overheads, there are many additional costs linked to owning a dental practice. From paying for the dental office itself and keeping up-to-date with the latest equipment to taking profit cuts when treating patients with insurance plans to paying staff the wages they deserve, running a dental practice is expensive.
Ways to increase your dental practice owner salary
As a dental practice owner, the easiest way to increase your salary is to save money in your business. And one of the simplest ways to reduce business costs is to work with temporary staff and not hiring full-time employees.
Instead of looking for dental professionals on Craigslist or advertising available positions with temp job agencies, choose to hire your dental staff using a modern, innovative platform that specializes in matching the best dental professionals with practices that need staff
With Cloud Dentistry, you can browse the profiles of hundreds of qualified dental professionals in your area and choose the ones you think will fit in with your practice the best the next time someone in your office goes on vacation or is sick.
The messaging system lets you chat to prospective employees directly so you can get to know them a little before you hire a dentist for the specific hours you need, keeping your costs down to a minimum. And if you find someone who's such a great asset to your business that you want to take them on full time, you can do so without paying any permanent placement costs.
The best way to hire a dentist
Cloud Dentistry isn't just an excellent choice for hiring dental hygienists, dental assistants and front office staff. It's also the perfect solution when you need to employ a dentist. Bringing in a second dentist is one of the easiest ways to significantly increase the profit of your business and help it thrive.
When there are two dentists in your team, you can carry out twice as many complex procedures. If you hire a great dentist who is a specialist, you can also increase your patient numbers by offering full treatment plans within your practice, instead of referring patients to other dentists for procedures too complicated for you to carry out. A second dentist could even provide you with the resources to expand your business and open up another dental practice.
It's not all about financial gain. You can also enjoy more free time to spend with your family, indulge in your hobbies, travel the world or do whatever you please when you hire another dentist. When you're the only dentist in your practice and you have a full appointment schedule, there's no way you can take a day off. But if you know there's someone else there to help with the workload, that's a huge weight lifted from your shoulders.
How to hire a dentist
Employing a dentist with Cloud Dentistry is just as quick and straightforward as hiring any other dental professional via the innovative platform. Here are some things to take into consideration before you bring in a second dentist:
Which medical institution/college/university did they attend?
Is their specialty relevant to your business' focus?
How long have they been working?
How do their past clients rate them?
What skills can they bring to the table to help your business?
Will they fit in with your work culture?
When you've found someone who ticks all the boxes, start a chat with them to find out if they'd be a good fit for your practice. If you think they would, hire the dentist for the exact days and times you need them and you're good to go. That's how easy it is to hire a dentist with Cloud Dentistry.
Being an associate dentist vs dental practice owner
If your goal is to be successful, have the freedom to enjoy your life and earn a generous income at the same time, you should consider becoming a dental practice owner. After your practice has become established and your appointment schedule is healthy, move onto hiring a dentist so you can treat more patients and develop your business.
While there are many similarities between being an associate dentist and a working dentist in your own practice, there are a lot of restrictions holding an associate dentist back. You're always going to be working for someone else, you won't make as much money as a dental practice owner and you won't have as much freedom.