How to become a dental assistant in 2021 and beyond
Becoming a dental assistant is rewarding. This is how to do it right! Read more here.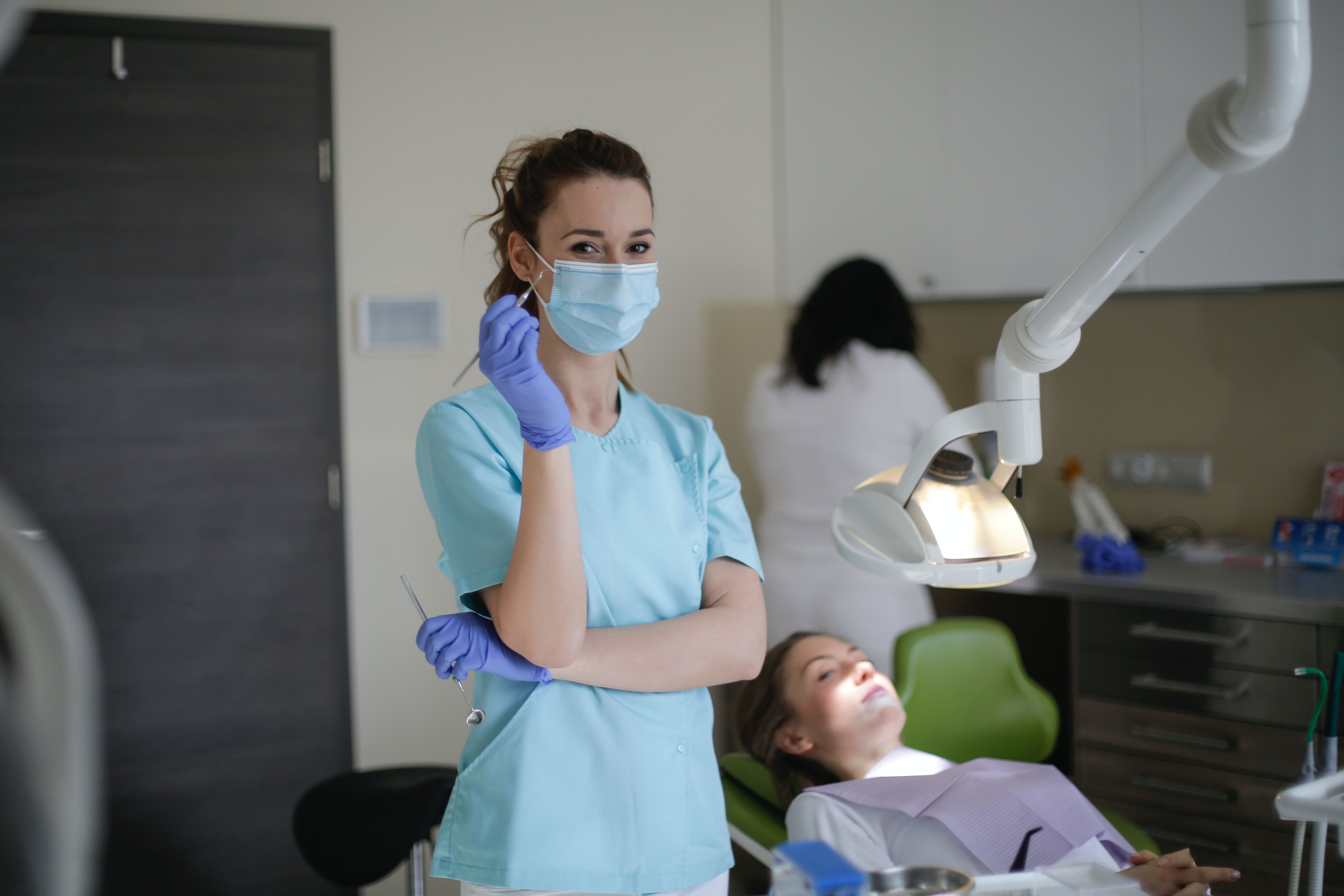 The future of dental assisting is brighter than ever. With dentistry's future moving toward prevention, dentists will delegate an increasing number of duties pertaining to patient education to dental assistants. When you combine this with the high-tech delivery of dental treatment procedures, the well-trained dental assistant becomes an invaluable asset to a dental practice.
If you are pondering a career as a dental assistant, you probably have questions such as:
What training is necessary to become a dental assistant?
How much time is required to become a dental assistant?
Will I have to work long hours as a dental assistant with no flexibility?
How much do dental assistants make per hour?
These are common questions for anyone seeking employment as a dental assistant. But consider asking another question. This one question might give you the best answer to all the above questions. The question is this:
How can I become an excellent, highly skilled, and a highly sought-after dental assistant?
Making this your goal puts you in an elite group of people seeking not the easy way, but the best way. You will make more money because you realize that nobody truly gets paid "by the hour." Everyone gets paid by how much value they bring to the marketplace.
A dentist doesn't think in dollars per hour when hiring you as an assistant. The dentist considers how much value you provide to the practice in an hour. Your focus now changes from how to become a dental assistant to becoming a person who brings value to the dental profession's delivery of quality oral health care.
Here are some steps you can take to be an excellent, highly skilled, highly sought-after dental assistant who brings value to a dental practice and has a rewarding career in dentistry.
Build a solid foundation.
A mistake that some people interested in how to become a dental assistant make is being shortsighted. Because you can obtain some dental assistant jobs with no training and minimal skills of any kind, it might be tempting to enter dentistry on this path. However, this is really a dead end. You are not setting yourself up for a successful career once this job doesn't work out for you.
Instead, begin your career by building a solid foundation for the future. When you take this approach, you are prepared for lasting success and fulfillment in your work. To build a foundation, you should:
Set goals.Your knowledge of dentistry and a career in dentistry is limited. However, you can still set personal goals for what you want to achieve in your new career.
Start networking. Spend time with dental assistants and ask to accompany them to their office. Dentistry is a people business and knowing other dental professionals can help open doors in the future.
Develop as a person.

Your value will rise considerably as you develop as a person, so don't ignore personal development as you become proficient in dental assisting's technical skills.
Find a mentor. When you meet a seasoned dental assistant with the skills, personality, and work ethic you would like to emulate, approach them about being your mentor.
Following these steps will give you an unshakable foundation on which you can build your future as a dental professional.
Acquire a solid education.
On-the-job training is possible and does work well for some dental assistants. The future, however, makes this a less desirable option. You simply cannot go wrong getting the most training possible to advance your career.
How to become a dental assistant through distance education.
Online education continues to grow and change education for most professions. Many high quality online dental assistant programs offer advantages, such as:
Flexible scheduling of classes.
Less expensive.
Greater opportunity for interaction with instructors.
Allowing the training to be completed faster than in-person programs.
Allowing unlimited exposure to the class material for learning and review in asynchronous classes.
Ability to pursue more advanced degrees and certificates at your convenience.
How to become a dental assistant at a community college.
Many community colleges and technical schools have degree and certificate programs in dental assisting. These are tried and true programs that offer students benefits, such as:
The classroom setting fosters an interactive educational environment that promotes critical thinking, public speaking, and networking.

You gain valuable hands-on skills that prepare you for many of the duties dental assistants perform daily.
Classroom education is more versatile, with the potential to learn through live lectures, audiovisual presentations, and group interaction.
The hybrid option for becoming a dental assistant.
Some dental assisting programs offer a hybrid program. This combines online learning with an in-person externship. You get the benefits of online education and hands-on experience.
Become a lifelong learner.
Dentistry is changing rapidly in technology, techniques, infection control, and awareness of the link between oral and overall health. These changes will impact the delivery of care in dental practices in many ways. Committing yourself now to lifelong dental education ensures you stay abreast of these changes and become more valuable as a dental assistant.
You might also choose to specialize as a dental assistant. Some programs offer training in the various specialties of dentistry.
As a dental assistant, you will have many options available for national and state board certifications. Obtaining these will help set you apart and make you a more valuable member of the dental assisting profession.
How to become a dental assistant with control over your schedule, work environment, and income
Once you have the training and acquired the skills to be an excellent dental assistant and are confident you can bring great value to a dental practice, you might worry that you will have little control of your career.
Working as a freelance dental assistant solves the problem of control. As a dental professional, you will have control of the important aspects of your career.
Cloud Dentistry gives you the tools you need for a rewarding career as a vital member of the dental profession. Start building your solid foundation today by creating a free profile.