Becoming a medical assistant or dental assistant, how to decide?
If you are confused about the differences between medical assistant and dental assistant, you are not alone. Read this article first.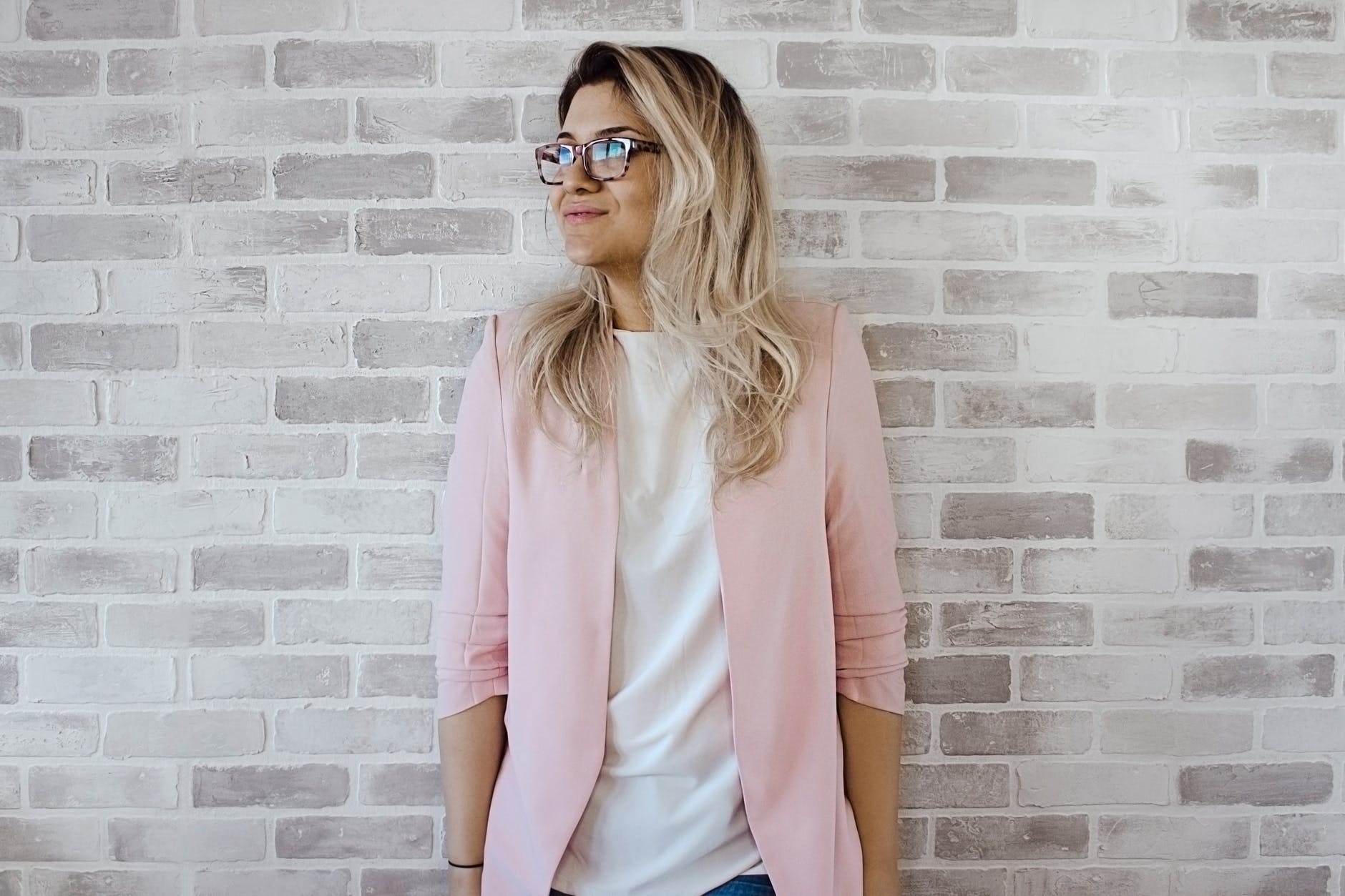 If you are contemplating becoming a medical assistant or dental assistant, you will realize that the two professions are quite similar. Both medical assistants and dental assistants work under the supervision of certified doctors: dentists and physicians. They both play supportive roles in the office, like patient record management and paperwork filing.
Despite their similarities, there are some disparities between these two career paths. Usually, medical assistants can be broken down into two categories, administrative or clinical, while dental assistants help with nearly everything in the dental office. For dental assistants, the future is bright.
Education programs for dental assistants and medical assistants.
Both medical assisting and dental assisting diplomas or certificates require about 9-12 months of study. While it is easier for medical aides to find work without formal training, dental aides are generally required to hold certification. However, it's good to note, in both professions certification helps candidates find employment more easily. Additionally, both types of assistants can earn an associate degree after 18-24 months of training, though this is not required to join an entry-level job.
Depending on the nature of work medical aides wish to pursue, their training can be composed of clinical or administrative courses. Dental assisting students mainly focus on a more clinical education, though both professions require coursework in practical and administrative duties. Dental assisting students can look forward to learning about jaws, teeth, oral care, and other key dental related skills, while medical aides focus on physiology, anatomy, and medical terminology.
Job duties of medical assistants and dental assistants
Both medical and dental assistants provide direct and indirect patient care and might greatly differ given the preferences of the supervising doctor. The main difference between dental and medical aides is that medical aides work with various parts of the patient's body while dental aides deal only with the mouth.
Well, let's look at what medical and dental assistants can — and cannot — be permitted to do within the scope of their profession.
As a Medical Assistant, you can:
Schedule patient appointments, tests, and procedures.
Take and update medical histories
Manage patient records and accounts
Serve as liaison between doctor and patient
Maintain office and medical equipment
Prepare instruments and exam room
Assist physicians with procedures, exams, and minor surgeries
Take inventory and order office and medical supplies
Administer medications under the supervision of a doctor
Collect specimens, such as urine and blood, for lab tests
Be a comfort to patients
That's a lot of responsibility! However, some duties are beyond medical assistants' purview.
As a Medical Aide, you cannot:
Diagnose or treat patients
Perform triage or plan patient care
Interpret test results
Prescribe or refill medications
Advise patients about their medical problems
Administer anesthetics or IV medications
Operate laser equipment
Give out free samples of drugs
The good thing about becoming a medical aide, though, is that the roles you are allowed to play depend on where you reside. The responsibilities differ by state; meaning, what's acceptable in one region, may not be permitted somewhere else. For instance, in the State of California, Medical aides are permitted to carry out additional supportive services as long as they have gotten the necessary training from their employer.
In Montana, medical aides should have "active and continuous" supervision from a licensed physician, though the rules don't specify if the doctor really needs to be onsite to offer that direction. On the other hand, an advanced nurse practitioner in Alaska may even entrust the administration of IV drugs to a certified medical assistant.
As a dental assistant, you can:
Get patients ready to see the dentist
Update patient records
Prepares treatment room for patients
Hand over instruments to the dentist during operations
Maintain dental supplies inventory
Provide diagnostic information by developing and exposing x-rays
Dry out the patient's mouth with the use of suction hose
Help in sterilizing instruments and delivering these instruments to the treatment room
Perform billing and payment procedures
Educate patients on oral hygiene and give post care instructions
As a dental assistant, you cannot:
As a dental assistant, some things do not fall under your scope. Do you recall the story of the oral surgeon in Tulsa and all the related issues that came up as a result of his actions? Well, if you don't remember, here is a brief of what happened.
According to what was unearthed by the media, dental aides in the said practice were allegedly administering anesthesia to patients who were undergoing procedures related to sleep dentistry. When they were notified that the act was not permissible under Oklahoma's dental regulations, their only defense was, "but we were told it's OK." See…it wasn't right, and their lack of knowledge of the law brought about problems for themselves and the owner of the practice.
So, are you aware of what you can legally do and not do in your state? If a dentist requested you to do a particular procedure today, would you tell with confidence that it is permissible under your state's dental laws? Well, there is a way to find out.
Visit the Dental Assisting National Board (DANB) website and check what your state permits dental aides to do. All the states are listed there, and you may be taken aback by what is allowable and not allowable. For dental practice owners, hiring the right dental assistant can be hard.
The difference in pay between medical assistants and dental assistants
Bureau of Labor Statistics (BLS) attests that dental aides made a higher median income compared to medical assistants in 2018. That year, dental aides earned a median salary of $38, 660 while medical aides made a median of $33, 610.
In the coming years, both fields are also expected to experience above-average employment growth. According to BLS statistics, employment of dental aides is expected to grow by 19% while that of medical aides is projected to grow by 29%.
How to find medical assistant and dental assistant Jobs easily
When you leave dental college, you imagine that the world is your oyster. You believe that you will never have to lose sleep about finding work!
That is why you joined dentistry or the medical field, right? The job security, the idea that you would always have a dependable and solid profession behind you no matter what - you know things like that.
The reality is that although medical assistants and dental assistants have distinctly higher job security than most professions, finding that vacancy can be much more tricky than you think, especially if you are targeting the bigger cities.
So, how can you fine-tune your medical or dental assistant job search, so that you can avoid much of the complexities of the job market?
Take advantage of digital hiring platforms to find medical and dental assistant jobs
Times have changed. The days of waiting for newspaper job adverts are gone. For many professionals presently, digital hiring platforms are the way to go.
In the growing on-demand economy, more and more dental and healthcare service businesses are hiring temp staff to meet the demands of a highly dynamic and unpredictable work schedule on an as-needed basis. And as such, they are using digital staffing apps like Cloud Dentistry to match top talent with specific assignments and tasks on-demand.
Most conveniently, via these apps, dental assistants and medical assistants can reach out directly to practices that are hiring, create online profiles to attract potential employers, and apply for vacancies with the click of a button.
In other words, unlike traditional job boards, job seekers can upload their resumes in these digital platforms, market themselves as registered dental assistants or medical assistants looking for work, and connect with potential employers. Practically, no other method can be as easy and quick to see what job opportunities are available in your location.
Clean up your social media profiles
We are all guilty of it; a late-night party turns wild, and your colleagues tag you in a not-so-pleasant photo. In today's digitally-obsessed culture, this can really stain your otherwise perfect resume or profile.
According to a 2018 study, 70% of employers these days use social media to screen candidates before they make a hire. It is advisable to consciously audit your social networks for "unsuitable" content or potentially damaging posts, which would bother a recruiter. In short, social media is your first impression; thus, ensure it always shows your best side.
Dig information in advance about potential employers
There are many tools you can utilize to empower yourself during a job search or interview. You can learn much by browsing the potential employer's profile on Glassdoor, Google, or Facebook. Here, you will get unfiltered discussions on everything from the company's core values to average salary and vacation policies for that position.
Remember, knowing in advance a potential employer's core values, and then aligning them with your own is exceedingly important. For instance, a corporate dental office may believe in operating in a sustainable and eco-friendly fashion, which can considerably change how you deal with patients. Alternatively, a local or private business may value community growth, which probably may require you to volunteer once in a while.
Know your worth
As much as you are looking for a job, your potential employer also needs to fill the position. Always have that in mind when negotiating a salary. Of course, you must be realistic; if you cannot support your offer with quantifiable expectations, it will be hard to persuade them.
But if the job offer is unappealing (and they won't budge), do not take it just for the sake. You have worked tirelessly to become a dental assistant or medical assistant, and there many other fantastic opportunities out there.
Do not hesitate to ask the tough questions during an interview.
"Do you have any questions?"
You have built the perfect profile or resume, got some insider knowledge about the employer, familiarized yourself with the core values, and now made it to the interview. Have you prepared any questions to ask the interviewer at the end of the interview?
Your interviewers would wish to know if you are ready and proficient in handling the different types of dental and health issues that come through the doors. Here are some relevant questions you might ask:
What are some of the equipment that you have here in the office?
How would you define or describe your office culture?
What character would your ideal candidate have to do well in this position?
Extra tip: You will likely find more job openings in rural neighborhoods as compared to urban. Be willing to commute or move if you wish to stay ahead of the competition. However, our advice is to have an open mind to any openings that might be available, as you never know what will best suit your needs and expectations.
With the current competitive market, job seekers usually feel quite helpless. But by implementing the tips above, you may find yourself with a job quicker than you expected.
COVID-19 pandemic: Has it affected dental assistants and medical assistants?
All across the nation, medical and dental assistants are wondering how they can perform their duties effectively amid the COVID-19 scare. In several dental community chats, Facebook groups, professionals are raising concerns about their safety, their patients' safety, and the impact of the new normal to their jobs. Notably, many assistants are wondering if they still want to return to the calling they once loved.
Take time to watch this video where Kevin Henry, the editor-in-chief of DrBicuspid.com and the co-founder of IgniteDA.net, talks to Amol Nirgudkar, the CEO of Patient Prism about the concerns that dental aides are grappling with as well as recommendations for dentists about the appropriate way to respond.
Which career is appropriate for you?
If you are interested in joining either the dental assisting or medical assisting fields, consider your strengths and interests. Dental assisting is a good career but if you want to thrive in either of these professions, you should be a team worker, excellent communicator, and detail-oriented. That said; some people may be more fitting to assist in a dental practice than a medical office because of the disparity between the two roles.
If you are a hands-on person who yearns to assist with office exams, unlimited opportunities for this nature of work will be available in a dental aide position. On the other hand, those more inclined to the administrative side of things can opt for a career in medical assisting. All said and done; both professions will give you opportunities to assist in health fields and interact with patients.