This is how to boost your career in dental assisting today
Nobody said that being a dental assistant was easy. These 5 steps will make your life easier. Brought to you by Cloud Dentistry.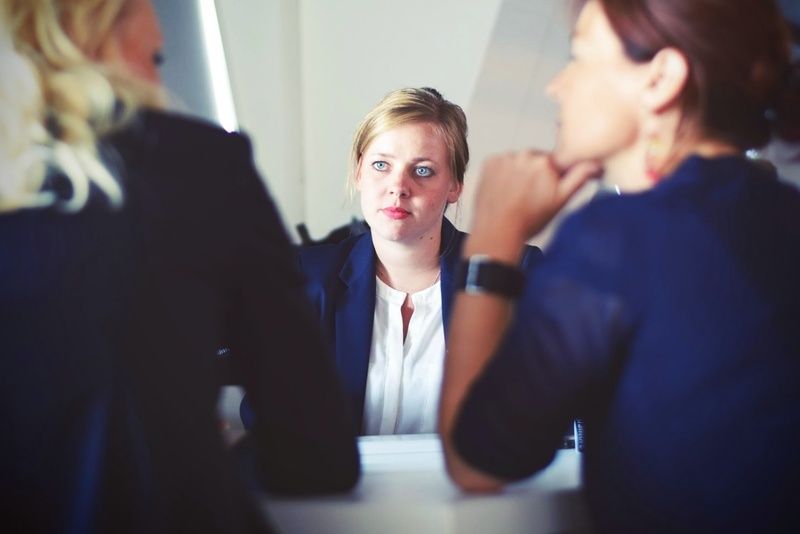 After completing an accredited course in dental assisting from a local community college or technical college you may feel you are ready to embark upon your new career as a dental assistant. You will quickly learn that this is just a small step into your new world. It is often said that experience is the best teacher and in dental assisting each patient encounter will teach the dental assistant something new.
Having the necessary skills to assist the dentist at the chair with 4 handed dentistry and being able to accurately capture the inter-proximal on a bitewing x-ray is required to keep the job.
To be recognized as more than just the basic DA you will have to develop a professional persona that the dentist and the other team members respect and trust.
Years of experience and learning about people under their belts, a surveyed group of dental assistants have shared the most important things to consider when doing the best job for the practice and the patients. The following 5 traits they have candidly shared to mentor the assistants that want to stand out above the rest
1. Align your choice of employment with your goals and vision for yourself
Develop a personal mission statement. Even though you have specific job duties spelled out in a job description doesn't mean you stop there. If you crave a more progressive learning environment and you are being stunted in your present job have the courage to find the dentist and the practice that match your philosophy and work ethic. Continue learning by taking courses and attending dental conferences.
2. Think team
We were taught there is no "I" in team and that is true in the career of dental assisting. The job is to do what is best for the patient and the practice first before considering your own needs. When a teammate needs help, being the one who reaches out to give a hand will be the one who defines the practice as a caring place to work.
A dental hygienist running behind on her last patient is racing around to get the room set up for the next patient who has been waiting for 10 minutes. Yes, it is her job and her problem, but, is it? A situation like this is routine in a dental practice but doesn't have to be acceptable. Taking a few moments to assist a team member makes the day better for all, especially the patient.
Offer to do jobs that aren't on your job description because they need doing such as cleaning the restroom after a messy patient or running an errand to get a printer cartridge.
3. Leave the drama on the doorstep
Many dental assistants are young and have small children at home. Childcare problems, children's school issues, and illnesses can be challenging to the working dental assistant parent. The babysitter who cancels unexpectedly or the child that wakes up with a fever mean missed work and stress.
Realize that these things happen and plan for the unexpected with a backup plan. It is not the dentist or the dental practice that should have to suffer along with you. This is your problem to solve to get to work as soon as possible.
Strike a balance in your life so that you can enjoy your family and separate them from the stress at the job. If you are having some difficulties with work don't bring it home to your family in the form of a bad mood. When you walk through the door put a smile on your face and stay positive.
Look for agreements and solutions when dealing with co-workers/teammates. Winning is not what we are there for, we are there to serve patients.
4. Develop excellent attention to detail
So you are able to step in and stop a tragedy. A great dental assistant is wide awake and observant when working with instruments, materials, and patients in the chair. Many a time a foreign object on its way into the throat of an unaware patient has been quickly retrieved by a fast and smooth moving chair-side assistant. On several occasions, a diligent dental assistant has stopped the clinician from restoring the wrong tooth or giving local anesthetic on the wrong side of the mouth. Being able to know when patients could be having a medical emergency is vital to the dentist to avert a tragedy.
Listen and follow instructions given by the clinician. If you don't understand ask questions and take notes to learn correctly. Good listening traits include giving full attention to the person you are listening too. Distracted listening will contribute to getting a fraction of what was discussed and leads to errors or omissions.
5. Look at the office through the eyes of a patient seeing it for the first time
What does the patient see, hear and smell the moment they enter the office door? A practice that smells like chemicals or burning teeth is not pleasant and patients associate these smells with bad dental memories. Is there an old tattered welcome mat and do the windows have a brown film on them? Can the patient hear the dental drill from the reception room? These are all things patients notice but the dental staff has become blind to.
The dental assistant has a responsibility to the comfort and the concerns of the patient and can make a big difference in what the practice has to offer in this area.
Is the patient greeted when they enter or do they have to wait for someone to notice their presence? How long do they typically have to wait to be seated?
Many articles have been written about what patients want from their healthcare providers and many of these wants are cleanliness, courtesy, respect for time and professional behavior.
A trained and highly skilled dental assistant are the eyes and ears of the practice and are vitally important to the success of the practice, patient retention, and practice growth.