8 Expert tips that will boost your dental practice's productivity
Dental practices are usually pretty busy. This is how to easily boost productivity.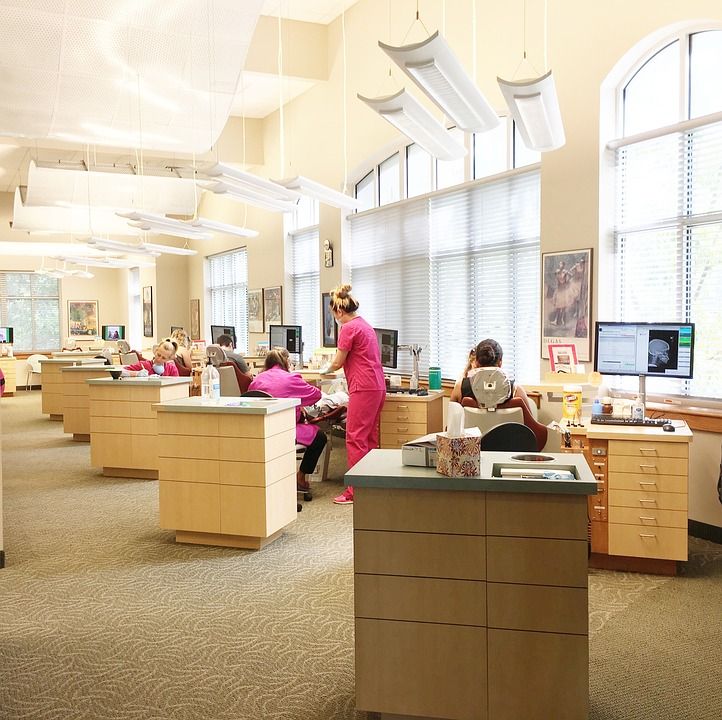 For any modern dental practice, their goal is to improve productivity and efficiency while still maintaining patient satisfaction and a high level of care. But that can be easier said than done.
The majority of dental offices in the country are working to keep up with the endless changes in the industry while simultaneously being pushed into reduced staff levels and increased workloads.
These aspects all necessitate the utmost in efficiency, and above all, productivity. Below are nine ways dental practices can boost their productivity, without needing a massive overhaul.
1. Always stay on schedule (Don't keep patients waiting)
Time management is exceedingly critical regardless of the nature of business you are in. However, it is particularly more important for dental practices. There are countless reasons practices must stay on schedule. Usually, there is a ceiling to the number of patients dental staff can attend to in a day. So, if they are continuously losing a few minutes on every patient, this time loss will mount up as the day proceeds. As a result, their shift will be over, and they won't be in a position to attend to the last patient or two.
When patients spend unnecessary time in the waiting lobby, they leave the clinic with a negative impression. The standard wait time for dental patients is believed to be 19 minutes and 19 seconds. According to Physician Wait Time Report released by www.vitals.com, an online healthcare directory, patients who wait for more than twenty minutes leaves disgruntled, which is bad for business. For practices, therefore, willing to improve on productivity, they must ensure their employees remain on schedule and complete the assigned tasks on time.
Automate patient communication
Another way to boost productivity in a dental practice is to automate patient communication. Well, this is important, especially when it comes to confirming appointments. As opposed to calling each patient, dental clinics can take advantage of automated reminders. This is a reliable solution to reducing late cancellations, no-show appointments, and lost revenue. Additionally, automating patient reminders will help practices save time, which otherwise can be used in more important issues.
Improve employees' communication
For dental practices to run effectively, there needs to be excellent communication between the dentists, hygienists, assistants, and front office staff. Many dental practice management systems have in-built communication tools, enabling the team to chat effortlessly, preventing needless trips back and forth to collect valuable patient information. No patient likes their appointment to be disrupted by a front-office staff entering the dentist room to inquire about some "important matter." Maybe dental clinics could consider investing in an interphone, which is undoubtedly less intuitive.
Leverage on on-demand technology especially when hiring
The same on-demand tech, which is powering brands such as Netflix, Uber, and Airbnb, is now allowing dental practices to access skilled and willing-to-work professionals at the click of a button. Take a web-based hiring platform like Cloud Dentistry, for example; it's efficient and cheaper than conventional approaches of recruitment or temporary sourcing. Besides efficiency and cost-effectiveness, here are two ways on-demand workforce can improve a dental practice's productivity:
Reduce overtime

Superficially, asking your in-house staff always to work overtime may appear like a good thing, but if you are trying to boost productivity and take your practice to new heights, avoid this method.
The last thing any dental practice would wish to do is burn out their in-house staff. They are the ones dental office owners rely on to keep their operations running like a well-oiled machine. Dental clinics, thus, should allow their in-house staff to work at their regular time, and source contingent staff to work extra hours. The on-demand staff available on Cloud Dentistry comes in with new energy and more unique perspectives that will only increase productivity.
Bring in new expertise easily

Cloud Dentistry gives dental practices access to a pool of professionals with specialized skills that they don't have in their in-house workforce. It doesn't make sense to try using in-house staff do something that they are not trained in. Some dental practices do this; however, the results are never good. Why risk while you have a solution a click away?
Dental practice owners can log onto Cloud Dentistry, check the listed profiles, star ratings and reviews, and experience levels of candidates, who are skilled in areas that they need help and request for their services at the click of a button. What a straightforward way of improving employees' morale and overall productivity than this?
Keep electronic files
Some dental offices still keep paper files. However, with paper files, there is only a single copy. Figure this; if the hygienist is reviewing a patient file, the other dental staff can't have access to it. With electronic files, however, different employees can access and work on a client file at the same time.
Implement electronic billing
Automated billing helps dental practices save time, improve accuracy, and provides them with more access to payment options and insurance programs. Many insurance firms are overlooking paper billing because it can take weeks, or even months, to receive payments and process claims. Most importantly, with electronic billing, practices can make corrections in real-time if there is an issue with the claim.
Organize the dental office well
From checking in to checking out, every process in a dental office must move flawlessly and encourage patients to return. Some ways to achieve this includes:
Positioning the receptionist near the entrance.
Keeping exam rooms near to the waiting lobby to minimize migration time and maximize patient time.
Ensuring there is enough lighting in every room
Keeping extra rooms available for instances when there is a surge of patients.
Pay attention to patient complaints
No matter how great a dental clinic is, it can't delight everyone, and there are likely to be some patient complaints. Practices should never dismiss these complaints. Instead, they should review them and try to improve where possible.
It is advisable to have a system in place to handle complaints. For instance, dental offices can create designated email addresses or install suggestions where patients can air their views.
When complaints are addressed properly, the probability of making the same mistakes is reduced. As a result, practices save a lot of time and gain patient trust.
The bottom line
Helping patients is a noble idea, but a business is still a business. If you are a dental practice owner, try implementing the above eight tips. You will experience not only a significant boost in productivity but also an improvement in employee morale.