What PPE is recommended for dental practices and where to buy it?
There is a lot of talk about Personal Protective Equipment, but do you know which PPE is recommended exactly and where to buy it?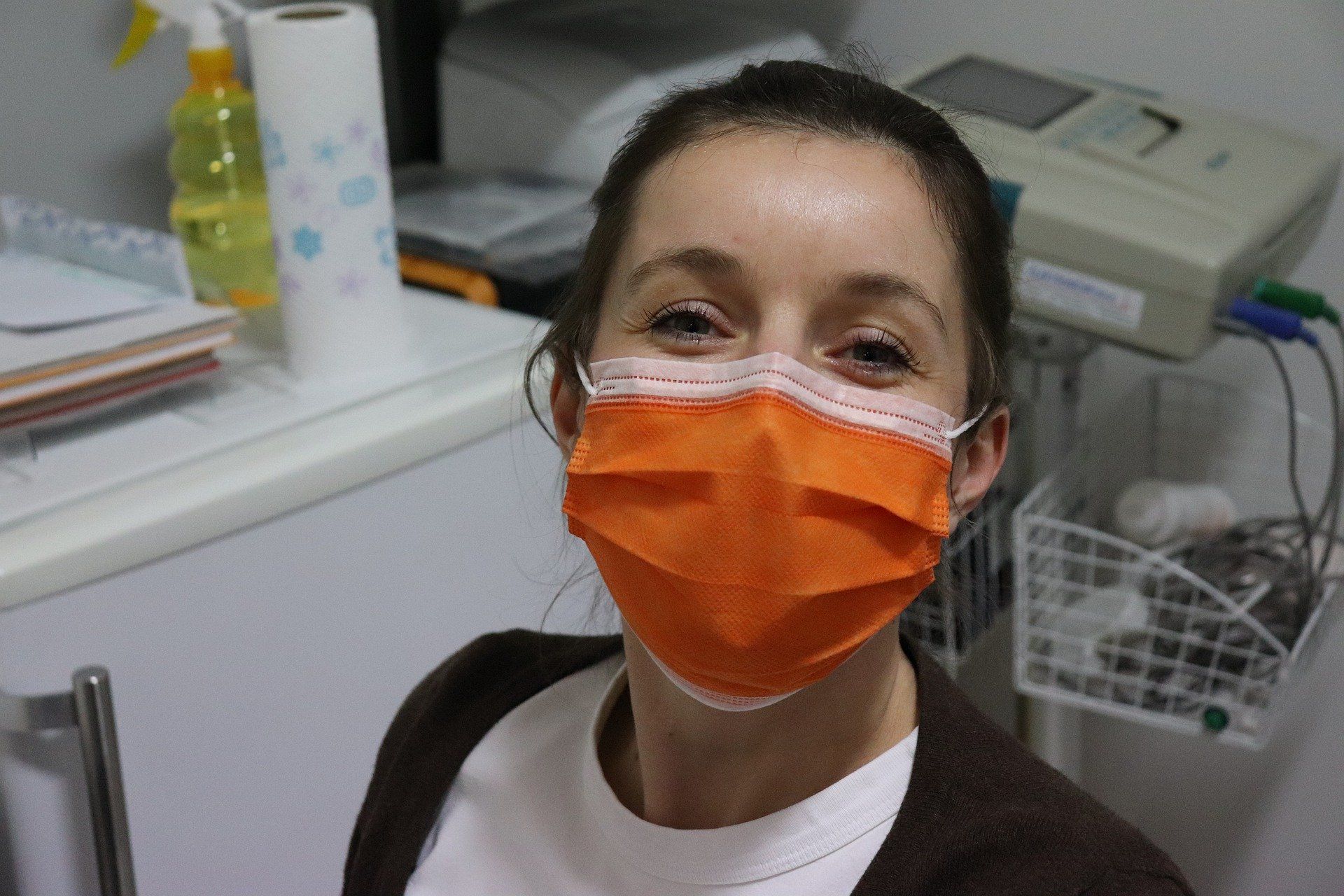 As the number of COVID-19 cases rises, dentists and healthcare care providers should remain informed about the best clinical practices to counter this pandemic.
In states that are contemplating reopening, the American Dental Association (ADA) believes dental staff should exercise professional judgment and religiously use proper Personal Protective Equipment (PPE) to curtail the risk of Coronavirus transmission. The ADA has been consulting with the Federal Emergency Management Agency (FEMA), and other relevant bodies to ensure that dental professionals, being part of the essential healthcare providers, are prioritized for PPE.
Even more, to ensure the safety of dentists who are resuming practicing, the ADA has published interim guidelines on the best type PPE that dental professionals can use in their line of duty.
The need for PPE: Masks, Gloves, Gowns, and more
According to the FDA, PPE works as a cordon between an individual's, nose, eyes, mouth, or skin and viral infections. When used appropriately and with other infection control measures such as hand washing, covering coughs and sneezes, and social distancing, PPE reduces the spread of the virus from one person to another.
But talking of social distancing, this is something that dentists and other healthcare workers may find hard to implement. As you might be aware, dentists need to be in close contact with their patients, usually for a prolonged period – especially when doing a physical examination of the patients' teeth, or performing a surgical procedure.
See, much effort has already been put forth to enforce social distancing among patients visiting dental offices and medical facilities across the country. Talk of handling only the emergency cases, limiting the number of patients who can access the waiting room, or applying "the park and wait program," where patients are being asked to wait in their cars instead of the waiting rooms.
But the big question still remains; what happens to dentists who must come into contact with the patients, especially when performing aerosol-generating procedures?
Remember, some patients may not show COVID-19 symptoms despite them being sick. Others may be unwilling to reveal their medical or travel history, thus putting dentists in a risky situation. PPE becomes particularly crucial in these kinds of scenarios.
Guidelines on the PPE required for dental professionals
Like we mentioned earlier, the CDC and ADA have set guidelines on the type of PPE required for healthcare workers and dentists. Different PPEs are worn for different reasons. They can vary depending on the nature of dental procedures to be performed, the kind of patient the dentist is seeing, and many more.
At least, as per the current situation, all dental professionals should don a face mask when seeing a patient. For those performing activities such as oral examination, teeth extraction, or gum surgery, a full set of PPE must be donned.
Assuming that every patient who visits the dental office is COVID-19 positive until confirmed otherwise, means that dentists should wear PPEs in most scenarios. So, what type of PPE should dentists and other dental professionals be considering?
Masks – respirators and medical masks
Since COVID-19 is transmitted via respiratory droplets and aerosols, emerging guidance advises that N95 respirators or their equivalents are perfect when it comes to aerosol-producing procedures.
According to experts, N95 can stop at least 95% of small and undetectable harmful particles from entering the body via your mouth. These masks, which are intended for single-use, are made of polyester and other synthetic fibers. Also, they contain layers of tangled fibers which act as a filter, thus ensuring that even the tiniest of particles do not pass through.
For maximum safety, when handling a patient, always make sure that there are no gaps between the skin and the edge of the mask. Advisably, use an N95 that the nose piece has been molded for your face. In fact, many healthcare workers do fit-tests annually that check for air leakages and other related issues.
Now, if the supply of N95 is limited in your area, the CDC admits that medical or surgical masks are an equally suitable alternative for most encounters. However, N95 respirators must be worn during aerosol-producing procedures.
Unlike N95s, medical masks filter as much as 60% - 80% of tiny particles under lab conditions. They can help prevent the virus spread by catching larger droplets and splatter arising from coughs or sneezes.
Medical masks are usually made of layers of paper-like synthetic fabric, which is has pleats to help it expand and fit snugly around your face. More so, they are easy to dispose of and are intended for single use.
Price range for medically-approved respirators and masks
So, how much do you need to spend to get CDA or FDA approved N95 respirators or medical masks?
The fast-spreading COVID-19 has pushed up prices on surgical face masks and N95s by at least 50% on Amazon. And unfortunately, consumers are paying the price.
A box of ten N95s in Amazon that sold for less than $20 in mid-January spiked to $200 in late February, according to data from Keepa, a price-tracking firm. On the other hand, a package of 100 disposable masks currently costs $15, nearly four times what it went for a few years ago.
According to Honeywell and 3M, two of the major global suppliers of medical equipment, these surges in price can all be attributed to independent merchants wanting to take advantage of the situation. They claim that their price for facemasks is still reasonable, and can't control how much 3rd parties charge.
That said; here are some brands that you can consider if your office is need of N95s or medical masks:
NIOSH and FDA approved, the 3M health care N95, provides respiratory protection against airborne biological particles. It is fluid-resistant to spatter and splash of blood and other contagious material, making it ideal for dentists and healthcare workers.
Dukal Corporation's respirator/surgical mask meets CDC and NIOSH guidelines. Providing a filter efficiency of more than 95%, these face masks are perfect for providing a safe barrier to fluids and particulate aerosols in a clinical setting.
Having a 4-layer construction, this NIOSH approved N95 is designed to provide a good facial fit needed for appropriate protection against harmful airborne pathogens, body fluids, and particulate material.
Having an inner and outer layer made of needle bonded fabric and spun-bonded polypropylene, respectively, AMD MEDICOM N95 has a 95% filter efficiency, which guarantees protection against particulate aerosols in most surgical environments.
A case of 210 AlphaPro Tech critical cover N95s goes for about $387 at Fisher Scientific, an American supplier of scientific and medical products. Being CDC and WHO recommended as well as NIOSH approved, this custom fitting mask delivers the perfect amount of filtration efficiency and comfort levels.
Eye protection
Eye protection equipment like face shields and goggles can shield the eyes' mucous membranes from harmful fluids. For example, if an infected patient sneezed and some droplets landed on your eyes, the probability of exposure is very high.
Bear in mind that typical sunglasses and glasses are not viewed as a safe barrier, especially for viral droplets. Only safety glasses that seal over the bridges of your nose and the sides of your eyes are recommended.
Some experts have suggested that healthcare workers who wear contact lenses should also consider wearing eye shields or goggles when performing surgical procedures. However, there is no proof that people who don contact lenses have an increased probability of contracting the virus.
Examples of medical-approved eye protection equipment
CROSSTEX face shields are handy when it comes to protecting the face during dental procedures likely to produce aerosols, splashes and splatter. A box containing 24 pieces of 7.5" goes for $75.64 while the 18 pieces one of 9" costs about at 4MD Medical website.
Equally, TIDU face shield visors guarantees eye protection against the splatter and splash of blood-borne pathogens and other infectious substances as well as aerosol sprays. A box containing 100 pieces goes around $184.16 at Amazon. A box consisting of 40 pieces of the same item costs $56.60 and $47.99 at 4MD Medical and MedEquip Depot respectively.
Molnlycke medical protective goggles are ideal for laboratory setting. Notably; they are equipped with anti-fog lenses per OSHA guidelines as well as solid shields. Each pair costs $8.01 while a case of 30 pieces goes for $203.28 at 4MD Medical. The same case containing 30 goggles costs about $169.71 at Wilburn Medical USA.
Protect your eyes from nasal droplets, saliva, and chemical splashes with the All Heart Medical Goggles. FDA approved, this premium eye protective wear is equipped with a removable air valve for ventilation as well as an anti-fogging lens coating. All Heart sells a box of 10 at $135.22
Check Amazon's best sellers' category of medical safety goggles to make even a more informed buying decision.
Gloves for hand protection
Dentists should always wear gloves when handling patients. Several types of gloves are acceptable in dentistry. These include the sterile surgeon gloves, non-sterile exam gloves, and heavy-duty gloves.
Non-sterile exam gloves are perfect for nonsurgical dental procedures, particularly dental hygiene procedures. On the other hand, as the name suggests, sterile surgeon's gloves are ideal for surgical procedures. While the optimal interval for changing gloves during lengthy procedures has not been ascertained, there is proof that invisible micro-perforations may develop in gloves within 90 minutes or less.
Now, unlike the sterile and non-sterile gloves, heavy-duty gloves are not used for medical procedures. However, they come in handy when handling spiky contaminated dental instruments or when cleaning instruments before sterilization. You can also wear them when cleaning or disinfecting contaminated operatories.
Examples of medical-approved gloves
These are the gloves of choice for medical professionals who need exceptional barrier protection from viruses and bacteria during procedures where chances of risk exposure are high. These resilient gloves come in 9.5″ and 12″ lengths for max coverage and protection. A box of ten 9.5″ or 12″ length gloves costs around $12 at Penn Care.
Ansell Encore Surgical Gloves are tested to guarantee protection against viral permeation. A box containing 50 pairs of gloves costs $44.90 at US Medical and Surgical Supplies.
Biogel PI OrthoPro surgical gloves are ideal where robust barrier protection is needed or where latex allergies are a great concern for clinicians or patients. They can be donned as a single glove or even as an under-glove together with BIogel Pro-Fit to form a double gloving system – for enhanced protection.
US Medical and Surgical Supplies sells a box of 50 pairs at $161.56 while Thomas Scientific sells a box containing 160 pairs at $1015.51.
Cardinal Health's Esteem Stretchy Nitrile Gloves works flawlessly for high-risk exposure substances such as blood and bodily fluids. The beaded cuff ensures it easy to don and remove while also having a resistance to tearing and punctures. A box of 150 pieces goes for $9.68 at Vitality Medical.
Protective clothing and gowns
Like we mentioned above, potentially infectious substances may be present in sprays, aerosols, and droplets generated from an infected patient's oral fluids. For dentists and hygienists, much harm can happen when these fluids land on their uncovered body surfaces. Outer protective clothing or gowns can serve as a barricade against these kinds of contamination.
Dental professionals, therefore, should don protective clothing every time there is a likelihood of coming into contact with the patients' oral fluids. Mostly, the same situations that require masks, protective eyewear, and gloves also require protective clothing.
Examples of protective wear include gowns, aprons, lab coats, clinic jackets, smocks, and uniforms. Protective wear should be fluid-resistant. And remember, though protection is vital, so is comfort. Usually, fabrics that "breathe" are recommendable.
Bur generally, protective wear should have high necks, long sleeves, and cover the knees of the wearer even when sitting. The idea here is to cover the dentist or hygienist, as wholly as possible.
Disposable vs. reusable protective wear
There are two types of protective wear – reusable and disposable. Disposable gowns are made of non-woven synthetic materials and can be disposed of in regular trash. They are intended for single-use. Most notably, they have been designed to create the least amount of impact on the environment when disposed.
Although disposable or single-use protective clothing seems to be the norm, the majority of dental offices and health facilities are realizing that reusable protective wear presents an easy way to reduce waste and save money. Mostly, they are made of polyester microfibers and fluid-repellent fabric to provide sufficient protection. The economic aspect of reusable gowns relies on the fact that they can be laundered after every use.
However, dental professionals are always advised not to take their reusable gowns home for laundering. This should be done at the dental office premises and following the recommended laundering guidelines that pertains to protective garments.
The bottom line is, regardless of your choice - disposable or reusable – gowns should be able to provide high levels of protection, flexibility, comfort, strength and durability.
Short in supply
It is interesting to note that; one year ago, gowns, both disposable and reusable, were inexpensive and easy to obtain. However, due to the recent COVID-19 outbreak, it has been hard to get enough supply of these critical protective garments. Health care facilities and dental practices have had to get resourceful and explore alternative options. That said, if you have a shortage of gowns in your facility, consider reserving the few available ones at least, for aerosol-producing procedures.
Example of medical-approved protecting clothing:
Dukal 301 isolation gowns are made of quality spun-bonded polypropylene. They are fluid-resistant and feature elastic cuffs with neck and waist closures. A case of 50 pieces goes for $20.35 at Avantor®.
Graham Medical's protective gown provides the protection healthcare workers depend on and the adaptability they deserve.
Material: Non-woven/Poly
Meets ASTM F1671 requirements
A single piece goes for $66.33 at SLI Medical.
Besides being eco-friendly and cost-effective, Scrub Stuff Green Shield™ Disposable Lab Coat is an effective barrier against powders and slashes, while remaining breathable and moisture-wicking. A single piece at All Heart costs $10.10.
Medline polypropylene isolation gown guarantees first-rate fluid protection levels for worry-free job performance. The polyethylene-coated polypropylene material that makes this gown is impervious to blood and bodily fluids as per the ASTM F167 requirements. Med Mart sells a single piece at $55.99.
Boating of a polypropylene layer, Hygitech Isolation gown is Ideal for non-invasive, brief routine procedures and daily use. Dental Sky sells a single piece at $55.
How to properly put on and take off PPE
Before you don PPE:
Ensure you are well hydrated
Tie hair back (for those with long hair)
Remove jewelry
Ensure that the PPE you wish to wear is tailored for your body size.
Putting on PPE
Perform hand hygiene – wash or sanitize
Don the apron/gown and tie at waist
Don the facemask (respirator) – position lower strap at nape of neck, upper strap on the crown of your head.
Put on the eye protection if necessary
Put on gloves
Taking off PPE
PPE should be taken off in a manner that reduces the risk of self-contamination. Apron, eye protection (if used), and gloves, should be removed in the cohort area or patient's room. Follow these steps when removing your PPE:
Remove gloves – make sure you follow the hygienic procedures of removing a glove.
Clean hands with running water
Remove apron/gown
Take off the eye protection equipment
Clean hands
Remove the respirator once your clinical work is done
Clean hands with water and soap
Conclusion
Healthcare professionals, dentists, included, are at the forefront offering medical and dental services even to the infected patients. This increases their chances of exposure to COVID-19. The relevant organizations are regularly updating the info surrounding the pandemic. Every day, we learn something new about it, the symptoms, and who is at risk.
It is advisable, therefore, that dentists stay updated, don the appropriate PPE, practice recommended hygiene, and ensure their parents are educated, as well. In other words, following the CDC, ADC, and WHO guidelines will help reduce the spread of COVID-19 and hopefully avert further exposure in uninfected people.
*The information provided in this article is for informational purposes only. All mentions in regards to products and websites are made without guarantee on the part of Cloud Dentistry. We are not affiliated to any of these products nor websites. Use of any of these products is at your own risk. Always consult a specialist before making a purchase.