Coronavirus USA - This is how to protect your dental practice from COVID-19
The coronavirus is an imminent threat. No matter what you think of it, this is how to keep your dental practice safe.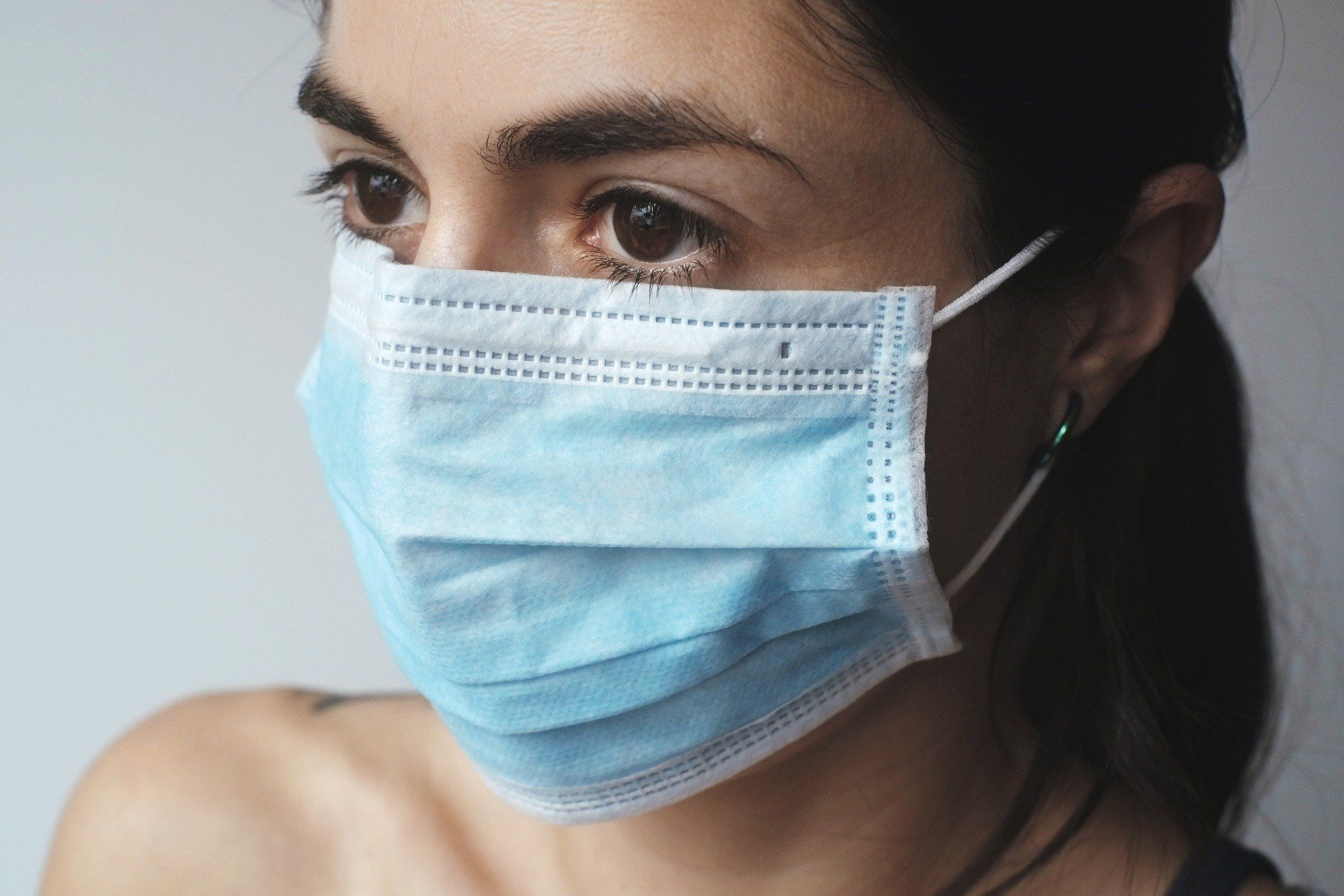 As healthcare workers constantly in close contact with the oral and nasal cavities of patients, dental professionals are at the front line of recognizing symptoms and helping to stop the spread of the latest coronavirus. Regardless of whether your dental practice is located within an area affected by the disease or not, it's crucial your office follows the recommended CDC guidelines to protect the health of your patients, your employees and yourself.
The current state of the coronavirus
In January 2020, we published this article: "The 2019 Novel Coronavirus (COVID-19)", it is part of a large group of coronaviruses which covers everything from mild illnesses, such as colds, to more severe diseases, including the Middle East Respiratory Syndrome (MERS-CoV) and Severe Acute Respiratory Syndrome (SARS-CoV). COVID-19 originated in a food market in Wuhan, China in December 2019 and as of March 2nd, 2020, it has affected around 87,000 people throughout the world. In mainland China, there are 80,026 confirmed cases, out of which 44,462 (56%) have fully recovered and 2,912 (3.6%) have died.
So far, the coronavirus has spread to at least 30 other countries. Aside from China, the most seriously affected countries to date are Italy with 1,100 cases and 29 deaths, South Korea with 4,212 cases as 22 deaths and Japan with 850 cases and four deaths. Hong Kong, Taiwan, France, the US and the Philippines have also reported coronavirus-related deaths, but in much lower numbers.
Coronavirus symptoms
The symptoms of coronavirus are similar to that of other respiratory infections, including:
Cough
Fever
Shortness of breath
Breathing difficulties
However, just because someone shows the above symptoms doesn't mean they're infected with the coronavirus. Although it could be an indication, there are many other diseases which have the same symptoms.
Serious cases of coronavirus can develop into pneumonia and kidney failure, particularly amongst infants, older adults, the medically frail and people with a compromised immune system. To date, most deaths from COVID-19 have occured in patients with serious underlying medical conditions. Most people who were healthy before they contracted the coronavirus have recovered.
How the coronavirus spreads
The initial cases of COVID-19 were residents of Wuhan who worked at or regularly visited the Huanan Seafood Wholesale Market. It's believed that the initial infections were zoonotic — caused by infections traveling from animals to humans. However, since the initial outbreak, many people have been infected by the disease without ever having visited the market. Because of this, it's now understood that the infection can also be spread from person to person.
Scientists believe COVID-19 is spread in the same way as other coronaviruses, by:
Coughing
Sneezing
Contact with saliva
Touching respiratory secretions from an infected person on surfaces
As a result of the way it's transmitted, dental professionals are at a significantly higher risk of contracting COVID-19 than people in other professions.
Controlling the spread of coronavirus
At this time, there is no vaccine for COVID-19. To reduce the risk of developing the disease and passing it onto your patients and staff, the best advice is to limit the spread of the coronavirus as much as possible. According to ADA, dental professionals should adopt the same respiratory hygiene etiquette for coronavirus as they would for all other respiratory infections, in addition to a few COVID-19-specific measures. These include:
Contacting patients in advance via phone
Before patients arrive in your practice, ensure your receptionist gives them a call and asks if they currently have (or have had within the last 14 days) a fever or any kind of respiratory infection — even something as simple as the common cold. It's also important to find out if they've traveled to any of the areas which have been severely impacted by coronavirus since December (mainly China, Italy, South Korea and Japan) or if they've been in close contact with anyone who's traveled there since December.
If any of your patients with an upcoming appointment for a non-urgent procedure is experiencing respiratory infection symptoms, have travelled to one of the affected areas, or have been in close contact with someone who has travelled to one of the affected areas, it's recommended to delay their appointment until they've recovered or have received negative test results for the coronavirus.
Educating your patients on what to look out for
Display signs in your waiting area in appropriate languages for your location explaining to patients and the people accompanying them that they must inform a member of staff if they see the signs of respiratory infections in themselves or others within the practice. To avoid confusion, list the symptoms (cough, fever, shortness of breath and breathing difficulties) so people know what to look out for.
If you've got a TV or monitor in your waiting area, you could also show an informational video which explains what the coronavirus is and the symptoms to look out for. Ensuring patients know how dangerous the coronavirus is and the importance of notifying an employee if they suspect someone in the practice is showing symptoms will greatly reduce the risk of unknowingly treating a possibly infected patient without following proper protocol.
Following adequate respiratory hygiene etiquette
Even if you're showing zero signs of respiratory illness, it's necessary to follow proper respiratory hygiene etiquette during an outbreak and ensure your staff are adhering to it, too.
When coughing or sneezing, cover your nose and mouth with a clean tissue
Dispose of the tissue immediately after use in the nearest waste receptacle
If a tissue isn't readily available, cough or sneeze into your elbow
Thoroughly wash your hands with water and non-antimicrobial soap, alcohol-based hand rub or antiseptic handwash straight after
To ensure everyone practices the above respiratory hygiene etiquette, it's important you provide staff and patients with easy access to tissues, no-touch receptacles for used tissue disposal and conveniently located alcohol-based hand rub.
Washing hands regularly
As a dental professional, you're already aware of how to wash your hands and how often you need to do it. But when there's so little known about a disease that's currently being transmitted around the world, it's wise to take extra precaution and wash your hands even more than you would normally. WHO recommends dental professionals always wash their hands:
Before contact with a patient (e.g. shaking their hand when welcoming them)
Before using an invasive medical device (e.g. oral suction)
After cleaning any soiled material or contaminated surface (e.g. dentures)
After final contact with a patient (e.g. shaking their hand as they leave)
After contact with a patient's surroundings (e.g. the dentist chair)
Out of a soap and water combination vs. an alcohol gel, WHO favors alcohol gel for high levels of hygiene in dental practices. Alcohol-based hand rub should be applied to dry hands and rubbed in until completely dry. Washing your hands this way is quicker, more effective and better tolerated than other hand cleansing techniques.
Properly treating anyone showing symptoms
If a patient shows symptoms of a respiratory infection within your dental practice, provide them with a medical mask to contain respiratory secretions. When space allows, encourage patients to sit at least three feet apart from others in the waiting area to avoid further spreading.
If possible, it's wise to establish a separate waiting room entirely for patients coughing and sneezing. Ensure the door to the room is kept closed and as few people as possible come into close contact with the patient. The members of staff who treat the patient or have direct contact must look after themselves with the PPE (Personal Protective Equipment) described below.
Observing droplet precautions
Encourage your staff to take extra hygiene precautions when treating patients displaying signs of respiratory infections. This includes wearing:
Surgical or procedure mask
Safety eyewear
Impermeable smock
Gloves
Adopting strict cleaning routines
To avoid the spread of any coronavirus, including COVID-19, it's important you thoroughly clean and disinfect all exposed surfaces at the end of the work day. Pay special attention to work surfaces, door handles, the dentist chair, tools, machinery and anything else frequently touched by staff and patients. It's currently unknown how long COVID-19 can survive on surfaces.
Standard household bleach is a very effective and affordable germicide. However, you must take care when using this type of cleaning agent, as bleach is highly corrosive to metals, especially aluminum.
Ensuring your staff take care of themselves
The CDC recommends all healthcare workers, including anyone working in a dental practice, receive the flu vaccine each year and avoid coming into work if they have any flu-like symptoms. Although COVID-19 and influenza are two different diseases which come from the same type of virus, they both share many similar symptoms and can be easily confused.
While influenza isn't believed to be as dangerous at COVID-19 at this time, the CDC reports that as many as 34,157 people died from the flu between 2018 and 2019. These statistics are more than enough to warrant isolating yourself at home to avoid spreading the disease to your coworkers, patients and their families.
Staying informed
Keep yourself, your staff and your dental practice up-to-date on the latest coronavirus information by regularly checking the coronavirus page on the CDC website. Another excellent source for the latest information on the disease is the ADA infectious diseases 2019: Novel Coronavirus page. Both of these pages are updated regularly whenever new data becomes available and can provide you with clear advice on how to treat your patients and run your practice until the outbreak is under control.
Considering online training
Just four days before the COVID-19 outbreak was declared an international public health emergency, WHO worked with technical experts to create and publish an online course for healthcare professionals on the coronavirus. The course is available in several languages and provides a general introduction to several respiratory viruses, including the latest coronavirus.
After taking the self-paced three-hour course, the individual will have a thorough knowledge of:
The nature of emerging respiratory viruses
How to detect and assess an outbreak
Strategies for preventing respiratory virus outbreaks
Methods of controlling respiratory virus outbreaks
How to communicate the risk of respiratory viruses
How to engage communities to detect respiratory viruses
Coronavirus checklist for dental practices
Protect your practice, your patients, your staff and yourself from the coronavirus by implementing the following techniques until the outbreak is under control:
Contact patients before their appointment to determine if they're potentially infectious
Avoid treating patients who show symptoms unless it's urgent
Teach your patients in the practice about the symptoms of coronavirus and the importance of informing a member of staff if they witness signs of illness
Cough and sneeze into tissues and immediately dispose of them in a no-touch waste receptacle
If tissues aren't readily available, cough and sneeze into your elbow
Regularly wash your hands throughout the day and always after coughing or sneezing
Provide medical masks for any patients showing symptoms
Separate patients showing symptoms, ideally in another room
Wear protective gear when treating patients showing symptoms, including a surgical or procedure mask, safety eyewear, impermeable smock and gloves
Thoroughly clean and disinfect work surfaces and every part of the practice that is frequently touched
Stay up-to-date on the latest coronavirus information by checking the CDC and ADA websites
Train your staff how to prevent the spread of coronavirus via an online course
Protect yourself and others
As a healthcare worker, you have a high risk of coming into contact with infection and catching diseases. Because of this, it's crucial you understand how to prevent the spread of diseases, particularly when there's a global outbreak. By doing your part and preparing your dental practice for the coronavirus, you're helping to protect your patients, your staff and yourself.