Dental assistant school online choices open doors to a flexible career
Nowadays it is possible to go to dental school without leaving your home. Start here today.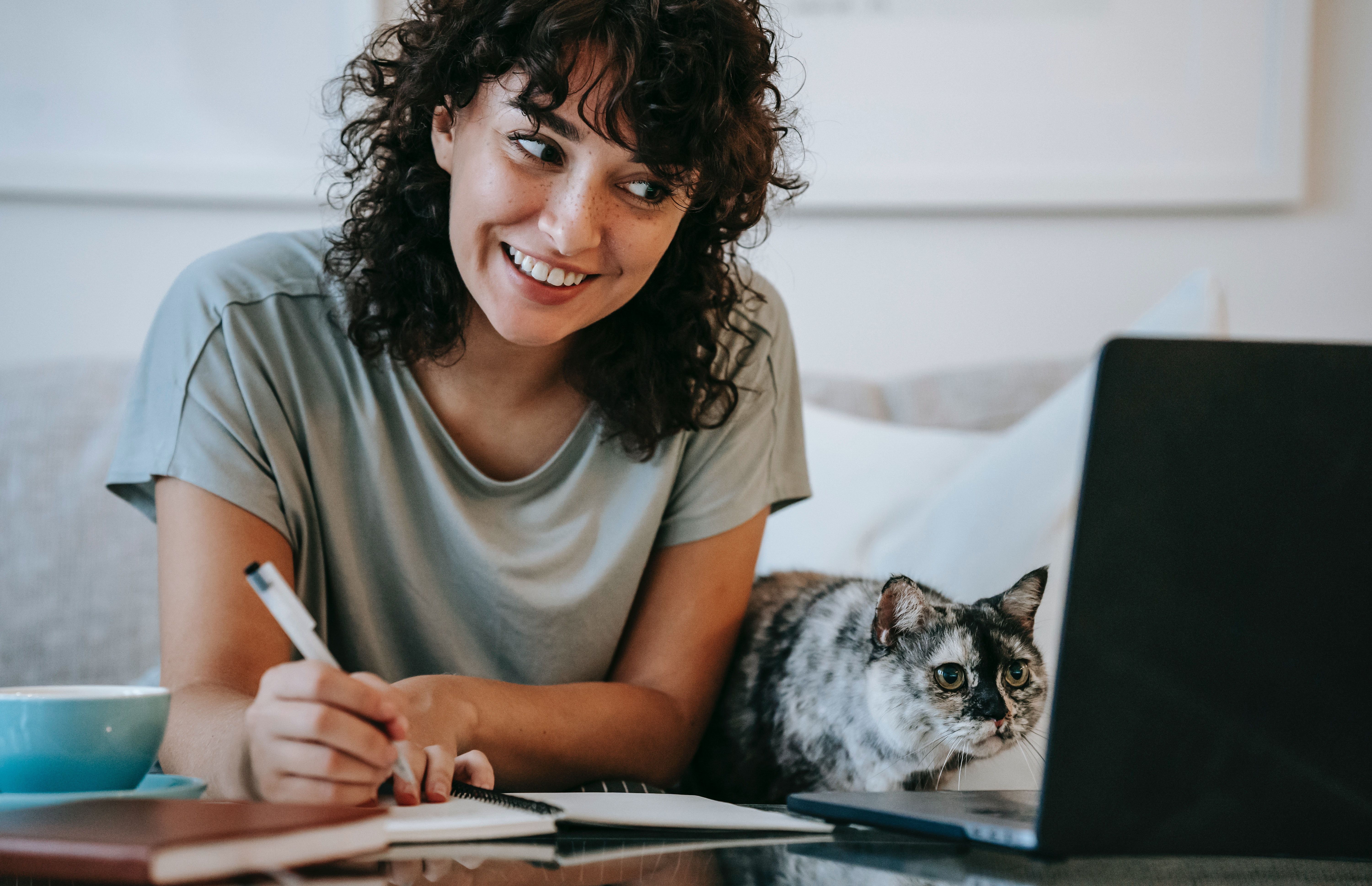 According to a new study, online education is not only growing, "it's skyrocketing." Distance education began in the 1800s when it relied on the postal service. Today, technology makes learning easier and more enjoyable while increasing educational productivity and accelerating students' speed of learning. The advantages of online education make it an appealing choice for students to prepare for their career.
Benefits of online education
Convenience. Learn from your home, and with asynchronous classes, you choose when to attend class. This allows you more flexibility to learn without disrupting your current responsibilities, such as work or caregiving.
Travel. Save the time and money it takes to travel to traditional classes.
Cost. Online classes make education more

affordable

.
Location. Choose your school without concern for its location.
Teacher access. Technology such as ZOOM makes interaction with teachers easier and more convenient.
Learning style. Online education lets you learn the way that works best for you.
Learn dental assisting 100% online
Pursuing a dental assistant certification can move your career forward more quickly and open more doors into dentistry. It is now possible to acquire this certification completely online. If you desire hands-on experience, some programs offer a hybrid option.
Traditional dental assistant school certificates take up to one year to complete. Online programs, such as Rutgers University, allow you to complete their program in six months. You can complete Penn Foster's Online Dental Assistant Training in four months.
Qualities that make a good dental assistant
You may question whether you are well-suited to work as a dental assistant. These qualities make a good dental assistant that any dentist would love to work with:
A strong desire to help people.
Effective communication skills.
Ability to listen to people's problems.
A compassionate attitude.
Enjoys working as part of a team.
Likes keeping things organized.
Able to manage multiple things at one time.
Projects a neat, clean, and professional demeanor.
Enjoy working with your hands.
Desire to grow through continuing education.
Manages conflict maturely.
Pays attention to details.
Enjoys a busy, active workday.
Don't feel like you need to possess all these perfectly before pursuing a career as a dental assistant. If these qualities describe the kind of dental assistant you aspire to be, you can successfully reach your goal as you receive training.
Role of the dental assistant
The dental assistant occupies an indispensable role in the delivery of quality dental care to patients. The dental assistant must deal with many duties and personalities each day. Nobody working in the dental office works harder than a good dental assistant. It is an endless list of duties that includes:
Greeting and seating patients.
Taking and recording vital signs.
Educating and preparing patients for treatment.
Taking x-rays.
Transferring instruments to the dentist during procedures.
Suctioning and maintaining a dry operating area for the dentist.
Mixing and preparing dental materials such as dental cements, impression materials, etc.
Taking impressions of patients' mouths.
Scheduling appointments.
Discussing post-operative care with patients.
Sterilizing instruments.
Preparing instrument set-ups.
Maintaining proper infection control protocols.
Staying trained and prepared for medical emergencies.
Assisting the dentist in maintaining accurate records.
Teaching proper oral hygiene techniques.
Comforting and reassuring patients.
The role of dental assistants in delivering patient care is expanding. Some states already allow assistants to:
Apply dental sealants.
Apply fluoride.
Make temporary crowns.
Place temporary fillings.
Polish amalgam restorations.
Perform tooth whitening.
Job outlook for dental assistants
There are many reasons people look to break into the dental field as dental assistants. Dental assistants enjoy a rewarding and fulfilling career helping other people and being part of a professional health care team.
Another compelling reason for this career choice is job security. Dental offices cannot function without capable dental assistants. The trend is toward delegating more duties to assistants, making them more valuable than ever to dental practices around the country. Dentists value efficiency, and a highly skilled, reliable, friendly, and hard-working dental assistant makes a dental office more efficient in delivering gentle and quality care to patients.
The United States Bureau of Labor Statistics projects employment of dental assistants to grow 7 percent in the next ten years. The average of all other occupations is less than this. The reason given for this growth is an aging population and the increased focus on prevention due to more available information linking oral disease with overall health.
Income potential for dental assistants
When you achieve an online dental assistant certification and begin employment as a dental assistant, hardly any other occupation can match your return on investment. Dental assistants average earning over $40,000 per year.
As you acquire more skills, your potential can quickly increase. As dentists delegate more tasks to assistants, their increased profits will undoubtedly affect the earning potential of talented dental assistants.
Traditional dental assistants' schedule
The flexibility of online education probably helped draw you to considering this for your dental assistant training. You may now have concerns that you will lose all flexibility when you begin employment as a dental assistant. This is not an unwarranted concern because the office's schedule constrains you.
Flexibility has become a primary concern in the modern workplace. Many occupations are moving toward working remotely. Dentistry, however, requires personal interaction for treatment. Some dental assistants have chosen to work for temporary placement agencies to gain control of their schedules in the past.
However, most assistants soon discover considerable problems in working for a traditional temp agency. These issues include working when and where the temp agency decides and working for a pre-determined rate. Flexibility remains elusive when choosing to work in this capacity.
A flexible option for dental assistants
Working as a freelance dental assistant provides the flexible career you pursued when you first began your online education. When you choose to work with Cloud Dentistry, you gain control of your career. You work on your terms by choosing when and where you work. You also decide how much you charge.
When you exercise this level of control in your career, you enjoy more job satisfaction and are more likely to continue improving your skills as a critical member of the dental team.