How to be a dental influencer and inspire your patients
Being a dental influencer is hard but rewarding. It can even get you new patients. Read this article to find out more.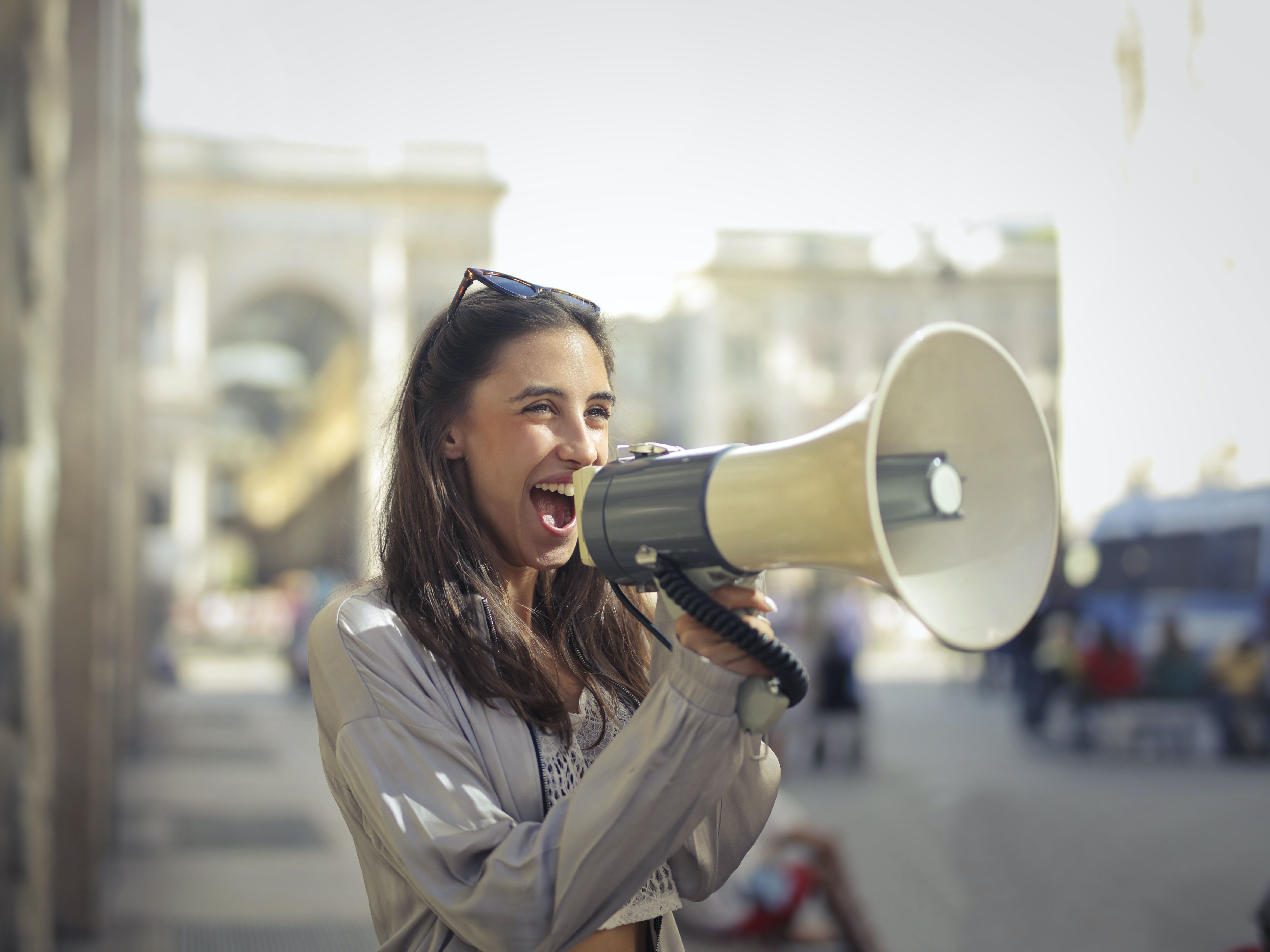 Social media influencers are incredibly powerful people who can help boost your business and increase your revenue. For every $1 spent on influencer marketing campaigns, companies receive $6.5 in sales, and that figure is set to increase.
When investing in marketing campaigns, most dental practices contact established influencers to promote their services, but this isn't your only option. If you want to be more involved and have more control over campaigns, you can become a dental influencer yourself.
Whether you spend every free minute scrolling on your phone or you've never set up a Facebook account, anyone can become an influencer if they're willing to put in the time and effort. To help you get started, here's an overview of what an influencer actually is, how they can benefit your practice and the steps to take to become one.
What is an influencer?
An influencer is someone who has built up the reputation of being a credible source of information online. Through blogs and social media accounts, an influencer inspires their followers to make certain decisions.
A dental influencer will motivate their following to take care of their teeth and gums, purchase recommended dental products, attend regular dental check-ups and make other smart choices about their oral health.
The influencer doesn't have to be a dental professional, although there are plenty of dental professionals who are also influencers. They just need to be knowledgeable about oral health and have the desire to connect with others.
Benefits of influencer marketing campaigns in dentistry
Simply put, social media influencers will help you spread the word about your business while improving your practice's reputation.
Influencers have thousands of followers who trust their recommendations and act on them. When people see an influencer promoting your practice, treatments or products, they know they can trust every word the influencer says and will be much more likely to consider visiting your practice rather than if they had just seen an advert.
Patients acquired through influencer marketing campaigns are also more likely to invest in more expensive treatments. When someone has done research, checking online reviews and social media recommendations before choosing a dental practice, you know they're serious about their oral health.
Influencers provide great value for money
According to PPC Protect, the average person encounters 6,000-10,000 adverts every single day. We're so bombarded with this form of marketing that we've almost become immune to it. This makes it a terrible option if you want to spread the word about your practice.
However, influencers have great potential for persuading followers to make purchases. According to Rakuten Marketing, 8/10 consumers have made a purchase after a recommendation from an influencer. This makes this modern form of marketing much more effective and a better use of your marketing budget.
How to become a dental influencer
If you're ready to get started and leverage the power of social media to grow your practice, here's how to become a dental influencer.
Define your target patient
As a practice owner, it's likely you already know the type of patient you're targeting and their wants, needs, challenges and goals. But it's a good idea to review your target patient to make sure the specifications are still accurate and up-to-date.
If you don't yet have a target patient or you're considering creating a new one, there are plenty of tools online you can use to do the job.
Choose specific marketing goals
Before you can go any further, you need to choose clear and concise marketing goals. What do you hope to achieve by becoming a dental influencer?
Do you want to sell more dental hygiene products? Increase your number of patients? Have more patients book appointments for teeth whitening treatment? By setting your marketing goals first, you'll have a better understanding of the type of content you need to create to achieve them.
Set up your social media accounts
Instead of spreading yourself thin and creating accounts on every social media platform, focus on the ones which will give you the most value. Instagram is the most important and impactful social media channel, making it a great place to start. But you also need to discover where your target patient hangs out online.
From YouTube, Facebook and Twitter to LinkedIn, TikTok and Pinterest, there are many different social media sites that serve different purposes. If you're struggling, take a look at where other influencers in your niche are.
Create your content strategy
The quality of the content you create will determine your success as a dental influencer. You can't just create posts telling people to buy the products you recommend or to make a dental appointment at your practice. You need to win them over by providing them with valuable content for free.
When you're getting started, work on creating content that will help you empower patients and genuinely connect with them. People are really quick to catch on to fakeness and they'll see straight through you if you're not authentic.
Set a schedule and be consistent
To be a successful dental influencer, you need to hold the attention of your followers. The best way to do this is by posting frequently and consistently. But you've got to get the balance right. Don't post often enough and your followers will forget you. But post too often and you'll simply annoy your followers.
Create a schedule which fits in with your other commitments and stick to it. If you can, it's worth creating enough extra content for a week so you'll always have something to post if life gets in the way and you fall behind.
Grow your following
The more followers your social media channels have, the more people you can reach and the more patients you can acquire. There are many different strategies to increase your following depending on which social media channels you're using.
Experiment with different techniques until you find the ones you're most comfortable with that give you the best results. Over time, you'll find your following grows organically as you create great content and your followers share it with their friends.
Influencer marketing is huge
Companies spend more on influencer marketing campaigns every year. While any practice can outsource its social media marketing to an established influencer, becoming an influencer yourself will give you greater power. When you're in charge of the content and the way it's marketed, you can tailor the details until everything is just how you want it.
In the future, should you ever decide to sell your practice, you can still enjoy earning revenue as a dental influencer.