12 Dental influencers you need to follow now
There is nothing better than to be inspired by other people. These dental influencers make sure your day starts with a healthy dose of fun and education!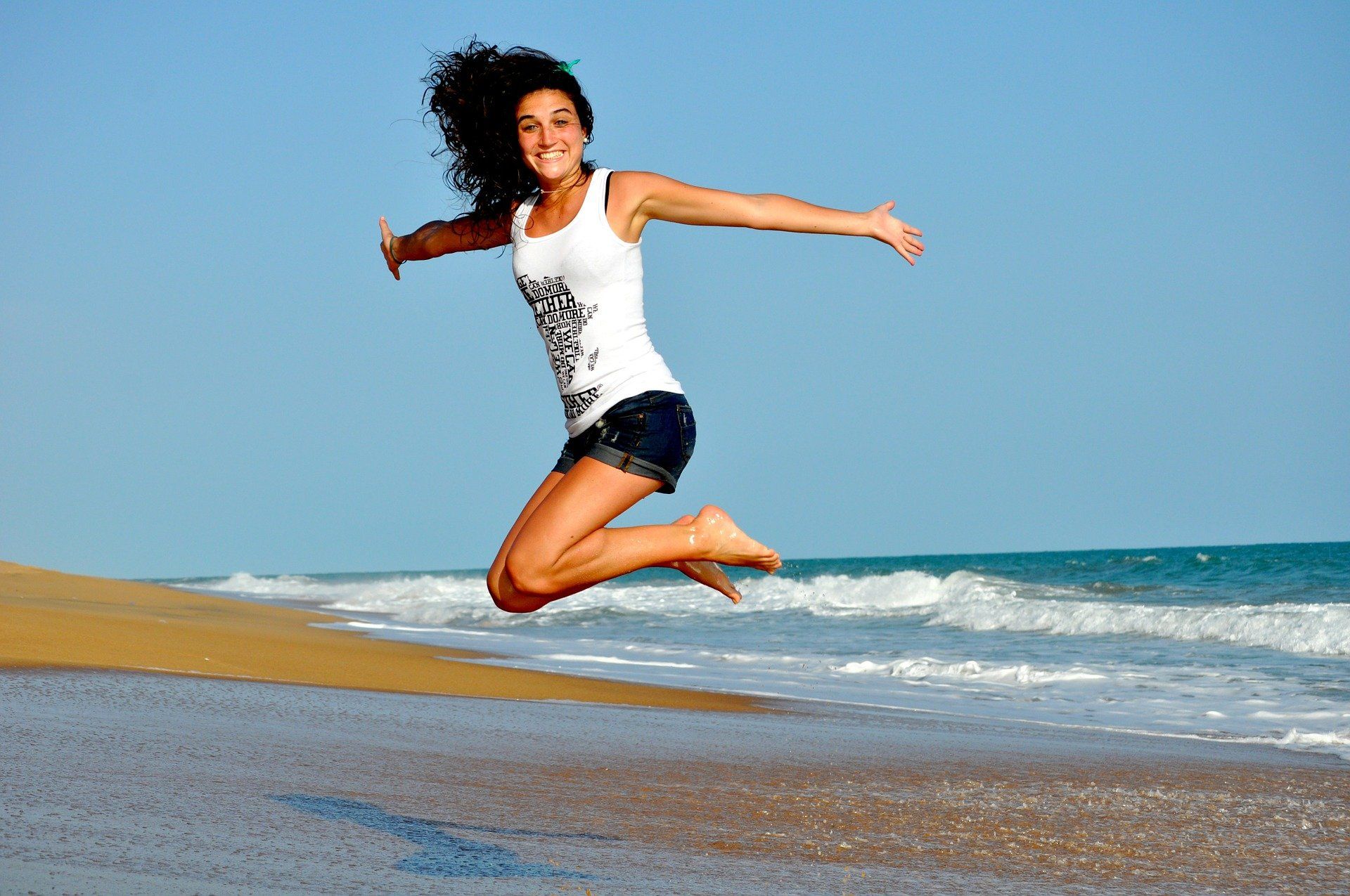 When people talk of influencers, they usually think about beauty, travel, and fashion. However nowadays, influencers are in any field or industry, and the dental industry in particular has not been left behind.
In this post, we have shortlisted 12 prolific thought leaders and dental influencers that we find to be exceptional and engaging. Read on to find out who they are, and see why you should follow them:
Dr. Jason M. Auerbach aka BTG (Bloody Tooth Guy)
https://www.instagram.com/bloodytoothguy/
https://www.youtube.com/channel/UC7dcxxdvENq0TDIWR6PB_Tw
https://www.facebook.com/bloodytoothguy/
Bloody Tooth Guy's social media profiles specialize in Maxillofacial and oral surgery. With stunning videos and pictures, BTG provides an extraordinary online dental surgical platform that any dental professional could appreciate. Here you can watch and learn about flap designs, oral diseases and different techniques of extractions. If you find the surgical side of dentistry exciting, this is definitely someone you should follow.
Dr. Helen Mo aka the Dentist Mom
https://www.instagram.com/the.dentistmom/
Mo, a Bay Area Dentist, created an Instagram page by the name "The Dentist Mom," where she guides over her 90.2K followers and colleagues "through the challenges of baby teeth." As a mom, she also shares many other tips on her channel, from weaning off pacifiers and thumb sucking to transitioning from bottle to cups. Though her main target audience is parents, you can learn a thing or two, especially if you are a pediatric dentist or deal with kids' oral health.
Dr. Teeth
https://www.youtube.com/c/DrTeethAcademy/videos
https://www.instagram.com/doc_teeth/
https://www.facebook.com/drteethacademy
https://twitter.com/drteethacademy
Dr. Teeth is a popular dentistry hub among dental professionals. Specifically, on YouTube, the Dr. Teeth account has over 118k subscribers. Dr. Hina Malik, the brains behind this channel, posts new videos at least twice a week. The videos are usually ten minutes or longer to allow for more comprehensive coverage of critical dental topics. Some of her most popular videos include: "Principles for tooth preparation", "Point angles and line angles in cavity preparation" and "All about bruxism".
Dental professionals who wish to undertake some additional training can also enroll in Dr. Teeth Prime — an online dental school started by Dr. Malik.
Richard Chwalek
https://twitter.com/nichedental
Richard Chwalek isn't a dental professional. Instead, he is a digital marketing expert. Digital marketers tend to have niches, and Chwalek has opted to focus on dentistry.
He runs a website called Niche Dental and also utilizes social media channels to educate dentists on issues touching digital marketing. Twitter, though, is his most preferred social media outlet. Follow him for the latest in dental industry news and digital marketing topics such as PPC.
Dr. Milad, aka singing dentist
https://www.instagram.com/singingdentist/
https://www.facebook.com/dentistsinging/
https://www.youtube.com/channel/UCGh_mtyy1pJ67wVkqK11xsg
https://twitter.com/DentistSinging
Here is a dentist who went viral by creating dental parodies of trendy songs. Most of the content he shares on his social media channels provides dental health advice but with a funny twist. This includes great advice that you can share with your patients that you might never have learned in dental school.
Gary TaKacs
https://twitter.com/gary_takacs
https://www.instagram.com/gary_takacs/
https://www.facebook.com/thethrivingdentist/
https://www.pinterest.com/thrivingdentist/
https://www.thrivingdentist.com
Gary Takacs helps dentists and dental practice owners through his social media channels to create thriving practices that provide professional, personal, and financial success. Takacs also produces the popular "Thriving Dentist" podcast, which now has over 460 episodes. Twitter, Instagram, Facebook and a podcast, what an interesting combination!
Dr. Thomas P. Connelly
https://twitter.com/dr_connelly
https://www.instagram.com/connellydds/
https://www.facebook.com/thomasconnellydds/
Some personalities in the dental industry provide more than just brilliant social media accounts, they even offer informative blogs filled with current dental news and trends. The most practical example is Dr. Thomas Connelly, who regularly blogs at Huffington Post.
In his blogs, Dr. Connelly mostly writes about dental procedures and even shares common dental problems he faces when attending to patients.
What about the typical social media channels? You can find him on Instagram, where he has over 237k followers. He is also very active on Twitter, where he connects with his over 14.5k followers via a series of Q&As.
Hack Dentistry
https://www.youtube.com/c/HackDentistry/videos
https://www.instagram.com/hack.dentistry/
https://www.facebook.com/hackdentistry/
Hack Dentistry's social media accounts, especially their YouTube channel, is very unique in the sense that they post informative dental videos in cartoon format. Currently, their YouTube account has over 100 videos targeting dentists all over the globe. The videos usually run less than seven minutes, so you can watch a couple of them in one sitting.
Some of their videos include: "Plaque formation and its role in causing dental caries", "What is condensing osteitis?" and "What is epithelial dysplasia?". If you are tasked with teaching recent graduates or interns, Hack Dentistry will supplement your in-office training.
Ann Marie Gorczyca, DMD, MPH, MS
https://twitter.com/DrGorczyca
https://www.instagram.com/gorczycaorthodontics/
https://www.youtube.com/user/annmariegorczyca/videos
Ann Marie Gorczyca is what many would refer to as a master of all trades. She is a clinical orthodontist who has also spread her expertise to educate, speak, and dish out helpful advice on marketing and growing dental businesses.
Her social media presence spans across various platforms with well over 7.5K followers on Twitter and a run of videos on YouTube. Ann's Twitter feed is the ideal blend of healthy dose and valuable dental topics of an all-around relevant, genuinely likable personality.
Dr. Rhona Eskander
https://www.instagram.com/drrhonaeskander/
https://www.youtube.com/channel/UCH4APuXxuwBR1d1PFY6Aeiw/videos
https://twitter.com/drrhonaeskander
Dr. Rhona is an award-winning London-based dentist who is making a mark on every sphere of her career, from emergency dentistry to lecturing and nuanced cosmetic work. She has over 64.6k Instagram followers thanks to her unique "dentistry from the inside" style for social media posts and truthful accounts of what dentistry really involves.
Follow her for exceptional "before and after" images and videos, career advice for young female dentists, and doses of perception regarding perfectionism in dentistry.
Dr. Gregory Cole
Dr. Gregory Cole has a blog called Flap's Dentistry Blog and often posts content about trends and news in the dental field and health generally. If you also love issues touching on fitness and politics, be part of his over 37.6 K followers on Twitter.
Fred Joyal
https://www.instagram.com/fredjoyal/
Fred is a specialist in dental practice marketing. He publishes lots of informative content online, either through his social media accounts, books or blog. For any dentist and dental practice owner wishing to learn a thing or two in marketing, Fred is the person to follow, especially on Twitter and Instagram.
Who else did we miss?
We know without a doubt that there are more we could have included in this list. If there is any dental influencer you feel we have left out, please let us know in the comment section below. Otherwise, happy following, engaging, and learning!