This is why your dental marketing strategy does not work
Why do some dental practices get more clients than others? The answer may be simple, your marketing needs work. Read how to make it work here.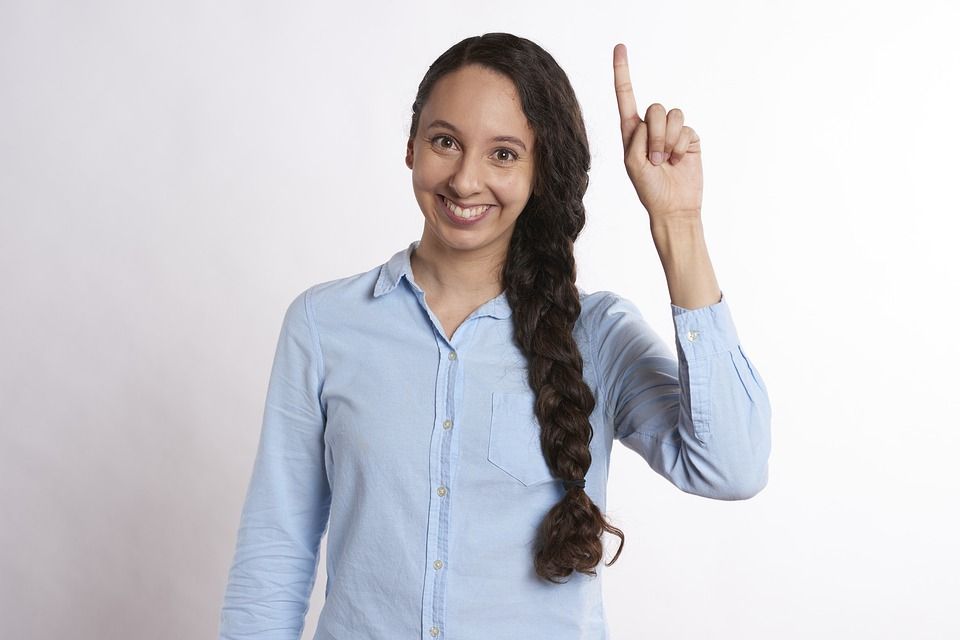 Whether you're getting ready to open your dental practice for the very first time or you've been in business for years but you know your office could be doing better, having a solid dental marketing strategy is key to growing your business. It's all well and good knowing you should market your dental office, but knowing how to market it is a totally different story.
There's no single correct dental marketing plan that works for everyone every time. A comprehensive, well thought-out strategy that is hugely successful for one dental practice can easily be a total flop for the other. To avoid wasting time and money on dental office marketing plans that are unlikely to work for you, it's important you find out two vital aspects of your business if you really want to get more patients and grow your practice.
You don't know your target audience
It's easy to oversimplify your target audience to anyone with teeth. But the reality is the people you want to attract with your dental marketing strategy are much more focused and specific. For example, if you're a pediatric dentist, you need to focus on marketing to parents with young children. If you're a high-end cosmetic dentist, you need to focus on marketing to people with disposable income who are mostly interested in whitening and other related treatments.
Look at your current list of patients and see what the majority of them have in common. Use the information you discover to create a description of your perfect patient, known in marketing as an "avatar". Try and list as many characteristics of that person as you can, including:

Age
Area they live in
Family situation
Income
Dental goals
When you've got a good idea what your perfect patient looks like, you need to look into where they are. Not their house address, but where they "hang out" and are most likely to see your marketing efforts. Will you be able to reach them via:
Social media — be specific: Facebook/Instagram/Twitter?
Online adverts on forums/specific internet searches/review websites?
Leaflets posted to their house?
Adverts in the supermarket/hair salon/spa?
Adverts on the radio/tv?
When you know who your ideal patient is and where you're most likely to reach them, you can then put together a dental marketing plan specifically targeted at your avatar and where they'll be.
Your not involved with your local community
It doesn't matter whether you do it online or in person, getting involved with your local community will help you get more patients simply by increasing awareness of your dental practice.
To help people become aware of your business online, you could join local dental forums and respond to questions or, if you're listed on review sites, you could reply to every review with a personalised, meaningful comment. To raise awareness in person, you could sponsor a local sports team or event, take part in festivals for local businesses or give educational talks at schools.
You're not "big" on social media
Leveraging social media is one of the best ways to reach a large number of people with minimal effort. When you know which social network your avatar uses the most, create an account and be active. Here are a few ideas of things you can post:

Special offers
New services
Important changes (i.e. address, phone number, website)
Dental care tips
Reviews from happy patients
Events you'll be attending
Staff's professional achievements
Behind-the-scenes look into your practice
You can also use social media as a speedy customer service platform, answering patient questions, scheduling appointments and following up with patients about future appointments.
You don't like blogging and don't do local SEO
Creating a blog aimed at providing your avatar with the exact type of dental information they're looking for is a fantastic dental marketing plan. But it's important you take it one step further than simply providing the right type of information to make sure you're reaching the people who matter to your business — those who live locally.
Instead of including basic keywords like "best dental hygienist", you need to be focusing on location-based keywords, such as "best dental hygienist in Houston". Not only will this help you show up in local search results, but it will also boost your rankings when someone asks Siri or Alexa to help them find a dentist "near me".
You haven't tried video marketing
A study carried out by HubSpot revealed that 54% of people wanted to see videos from the brands and businesses they support. So give your patients what they want and create videos which genuinely help them. Here are a few ideas of topics you can use to make videos:
Patient testimonials
A walk round your dental practice
Introduction to each member of staff
Treatment overviews
Educational videos on oral care
Answers to commonly asked questions
If you hire specialist dentists from Cloud Dentistry to provide your patients with a better in-house experience instead of referring them to other dental practices, you could also highlight this in a video and use it as part of your dental marketing strategy.
For example, you could create a video with a short introduction to the temporary dentist, some footage of them carrying out the procedure and a review from the patient about how they're happy they didn't have to jump between multiple dental offices to receive their treatment.
You're not following up with patients
While every dental practice wants to get more patients, it's a lot easier to get your current patients to return to your practice for future treatment. It's no surprise that most people don't like going to the dentist and each missed or cancelled appointment costs you money. According to Health Management Technology, missed appointments cost the US healthcare system $150 billion dollars each year. It's down to you to remind your patients about their next appointments and encourage them to show up.
Everyone likes being contacted a different way. Some patients prefer phone calls, while others would rather an email or a text. Try to create a list of the ways each of your patients prefers to be contacted and use that method to remind them that they've got an upcoming appointment. Take a look at point 4 in this post for more ways to confirm patients' appointments.
For more advice on dental marketing strategies and tips to help you get more patients, take a look at these 26 books and resources.