Do face masks really work?
Face masks do work, but not all of them are created equally. Read more here.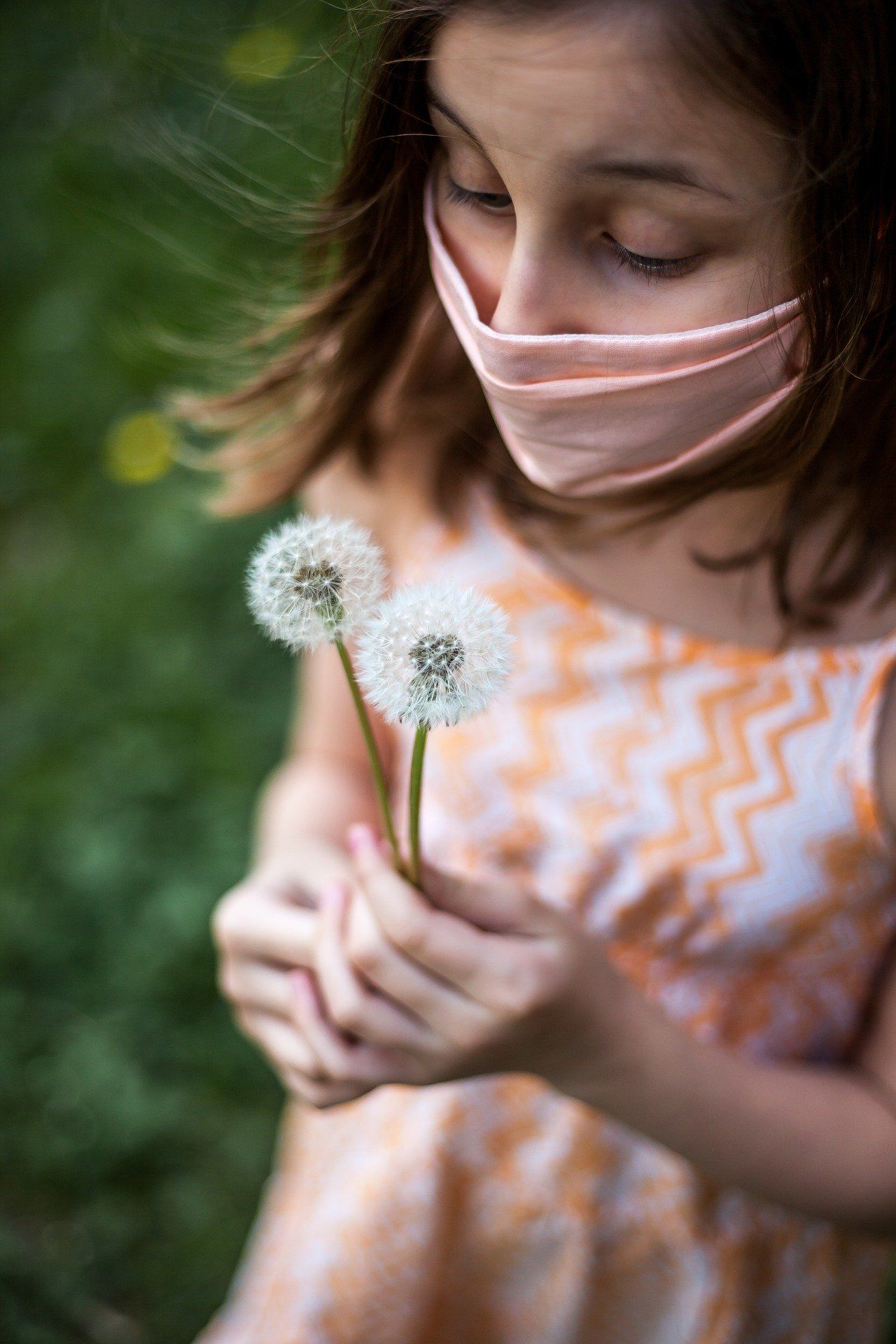 Technically, the answer to this question is yes. Research has revealed that masks are very effective in preventing viral diseases, but only in people who wear them correctly.
For many years, masks have been part of the recommended PPE authorized by the Occupational Health and Safety Administration (OSHA) for dental workers. However, there had not been much contemplation about this subject among dental professionals until March 2020, when Coronavirus was declared a global pandemic.
See, even when COVID-19 became real, some health authorities were quoted saying that masks wouldn't help prevent the virus spread. For example, in late February, Jerome Adams, a U.S. Surgeon General went to the extent of tweeting that people should stop purchasing face masks.
However, in April, the likes of Adams, CDC, and other medical organizations who had earlier doubted the efficacy of masks in preventing COVID-19 spread, reversed their stance, and are currently advocating for people to wear masks.
Dental staff are at increased risk of exposure to COVID-19
"Dentistry is one of the highest at-risk professionals out there because of aerosols," said Dr. Grant Ritchey, a dentist in Tonganoxie, Kan while talking about COVID-19 dental safety policies. Besides restaurants, Dr. Ritchey noted, "We're just about the only interaction where the person can't wear a mask."
The CDC explains on its website that dental professionals have been placed in the "high exposure risk" group by OSHA. Some instruments and tools used in dental offices "create a visible spray that contains large particle droplets of water, saliva, blood, microorganisms, and other debris," the CDC continues to state on its website. This splatter from instruments and patients' mouth can travel around the office and settle fast on nearby surfaces, including dental staff.
Can dental professionals cut the risk of contracting COVID-19 by wearing masks?
Like we mentioned earlier, healthcare professionals had mixed opinions some time back about the effectiveness of wearing a mask; however, the data is now clear. "Masks can help prevent the spread of COVID-19," confirms William Schaffner, M.D., an infectious disease expert and professor at Vanderbilt University School of Medicine.
The reason behind this is simple. COVID-19 can spread from an infected patient to others through the air after sneezing, coughing, and by touching contaminated areas and then touching your nose, mouth, or eyes before handwashing.
As you are aware, during dental procedures, patients can't wear face masks. Therefore, as a dentist, hygienists or dental assistant, you have no choice but to take extra care by wearing a mask and other forms of PPE, yourself. In short, when you don a mask during procedures, you are protecting yourself from potential infections from patients.
One of the practical demonstrations of this statement can be found in a report published by the CDC in July, about two Missouri-based hair stylists. Both were infected with COVID-19; however, the 139 clients they attended to all wore masks — and nobody contracted the disease. "Adherence to face-covering policy, likely mitigated the spread of SARS-CoV-2," the report concluded.
Also, take another example of a meta-analysis of 172 studies that tried to find out the various interventions in place, to stop the transmission of COVID-19 from an infected person to people near them. The analysis, which The Lancet published on June 1, revealed that wearing a mask considerably reduces the risk of viral transmission.
Does the type of masks dental staff use make a difference?
Yes, according to the CDC and the American Dental Association (ADC), healthcare workers should wear the highest level of face shields and masks available. COVID-19 patients can be asymptomatic, and the ADC advises dental professionals to assume all patients might transmit the virus.
Well, the two main types of masks mostly used in dental settings are respirators and surgical masks. However, different masks have different standards, functions, and objectives.
Surgical masks
As a professional in the dental industry, you have many times worn a surgical face mask to protect yourself from contaminants, such as spray and splatter generated during procedures.
But, since surgical masks come in different risk levels (level 1, 2 &3), it is good to know what level suits the different dental procedures. For instance, Dr. Jennifer Sanders, the owner of Frenchtown Dental in Montana, says her team uses level 3 masks for procedures which are not aerosol-generating. However, for treatments that do generate aerosols, they use N95 respirators.
To ascertain the different levels of surgical masks, the American Society for Testing Material (ASTM) tests them for differential pressure, submicron particulate filtration efficiency (PFE), bacterial filtration efficiency (BFE), flammability, and resistance to penetration by synthetic blood.
ASTM level 1 — This is the lowest level of protection associated with surgical masks. ATSM level 1s have a PFE and BFE of 95% and possess a low fluid resistance of 80mmHG. They are designed for procedures which generate low amounts of aerosols. Such procedures include tasks like radiographs, exams, and operatory cleaning.
ASTM 2 — This level of surgical masks offers a moderate level of protection with a PFE and BFE of 98%. Additionally, it provides a fluid resistance of 120mmHG. Tasks that may warrant a level 2 surgical mask include sealant placement, prophylaxis without the use of air polishers and ultrasonic scaler, and moderate restorative procedures which don't require a high-speed handpiece.
ASTM level 3 — This mask provides the highest level of protection with a BFE and PFE at 98% and fluid resistance level of 160mmHG. Procedures that may warrant a level 3 surgical mask include air-polishing orthodontics, ultrasonic scaling, crown preparation, and restorative procedures that require a high-speed handpiece.
N95 respirators
Respirators significantly minimize dental professionals' exposure to hazardous airborne particulates and act as an air filter. They contain filter material and form a firm seal with the wearer's face; thus, air must pass via the filter before inhalation.
Keep in mind, though; not all N95s are considered fluid resistant. When shopping for an N95 respirator, go for one that is visibly designated as a surgical respirator. Usually, this designation means that the respirator provides a level of fluid resistance besides the airborne hazard protection.
Wearing face masks correctly during dental procedures
Various factors can impact the effectiveness of a mask over and above the kind of mask worn. Length of wear, fit and articulation, all do play a role in the level of protection a face mask can provide.
Wearing a mask and thinking it will last all day is also impractical. Masks lose their filtering ability when they become damp — either externally from aerosol contamination or either internally from breathing. Also, cross-contamination can occur from touching the mask exterior during procedures.
In dentistry, dental professionals should avoid infection by changing face masks after seeing each patient, at minimum. In instances where aerosol is generated for extended periods like during full mouth ultrasonic scaling and crown preparation, it is advisable to change masks even more often.
For a mask to provide the best protection, it should fit you properly, including being articulated correctly across the nasal bridge with the internal wire. Besides, the mask must fit flat against the cheeks to prevent inhalation of aerosols. Finally, for correct fit, masks should also be fitted well under the chin to offer protection for the upper neck and lower face area.
The bottom line
If worn appropriately and combined with other prevention methods, N95 respirators and surgical face masks can help dental professionals reduce the risk of contracting COVID-19.
"I think we need a combination of masks, distancing, avoiding crowds, avoiding poorly ventilated spaces," says Linsey Marr, a researcher at Virginia Tech who studies the airborne transmission of viruses. Even if each of those individual safety measures is only partly effective, she says, "By the time you add them all on top of each other, you can achieve better numbers for reduction of transmission."