Would you make a good dentist?
Every dentist wants to be great, but few are. Pay attention to these 7 character traits and find out how to go from good to great. Read more here.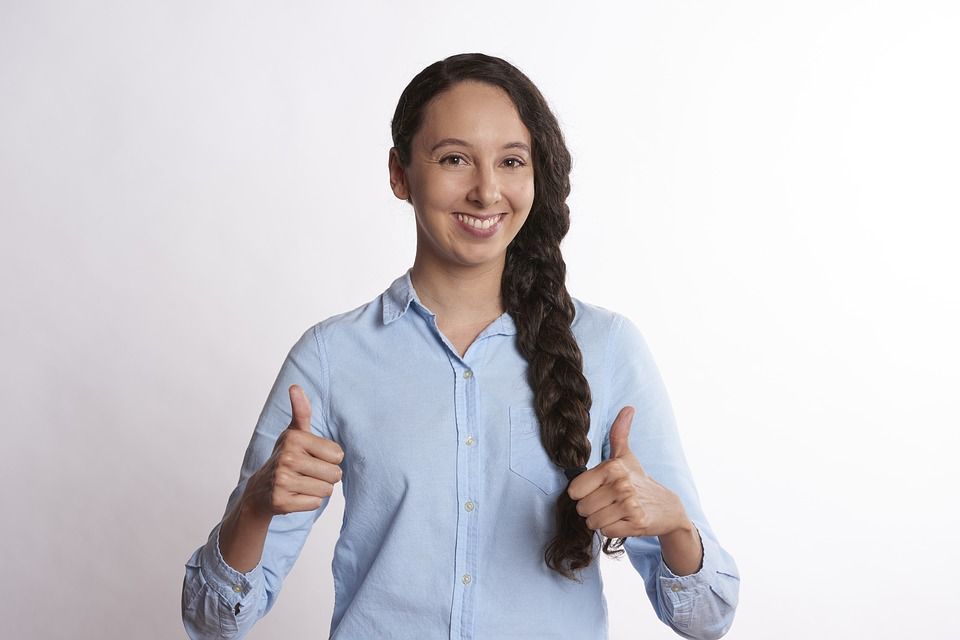 If you're sometimes doubting if you're doing the best you can, you're not alone: every dentist wants to be revered as an expert clinician and a caring, considerate human being. The very nature of the work is to improve people's lives from a total wellbeing standpoint to include an esthetic, artistic vantage.
Many dentists want to know if they are good dentists and whether they can improve to become great dentists. Going from good to great may take some changes in attitude and skill training.
Answer the following six questions to help determine whether you have the right stuff to be great.
1. Can you sell your treatment?
Seasoned dentists will tell you that they love to do dentistry but the kind of treatment they want to do requires them to be "salespeople" more than clinicians. Many dentists are introverted in personality, and the thought of "selling" dental treatment causes avoidance of a perceived conflict.
Stating facts about a patient's dental condition and educating them about the what and the why is not enough for a patient to consent to treatment. If the patient is not in pain and they don't identify with an immediate threat to health, many will wait until "it breaks" or they feel pain, the great motivator. This presents a roadblock to the dentist who can only wonder why the patient won't more forward. Understanding the patient as to what they want versus what they need in this situation helps build a bridge of understanding. Patience is the key to unlocking what motivates each patient to accept a better state of health and often it will take the patient coming in for regular maintenance visits to get to know them and for them to learn to trust. Some dentists are such great salespeople, they quickly buy another dental practice.
Dentists don't like to convince a patient to accept treatment. The patient should want the procedure because it will improve their health. The process of presenting treatment options and educating about the pros and cons of treatment has a retail component that shouldn't be overlooked. Take the word "selling" out of the conversation and replace it with a "facilitation" of treatment acceptance. If you're looking for more budget strategies, read this article.
2. Are you a "people person"?
Dentistry requires interfacing with patients and employees all day long. Perfecting the wonderful "chair side manner" (akin to the "bedside manner" of physicians) so crucial to treatment acceptance requires better than average interpersonal skills and the ability to build rapport and connection to the patient on their level. Even though dentistry is well paid, this is not the job for you if you are in it for the money alone.
Traits like this don't come quickly to many dentists and require years of experience or coaching from experts to improve these specific communication skills.
3. Do you understand how to hire the right people?
Having the best team in place can make all the difference to dentists who are doctors and scientists more than they are extroverted "sales" or motivational personality types. Finding the most qualified staff takes more than intuition and a good resume.
Dental assistants, dental hygienists, and the business team who understand that excellent dentistry do improve people's lives and share a passion for helping people are the bridge from the clinical diagnosis to accepting treatment. It is an advantage to the practice to take the time with vetting potential employees to ensure that they share the same values and attitude as the dentist and are a good fit with the rest of the team.
Recruitment of new staff is hard. Going through applications is time-consuming. Some candidates are overqualified, others are underqualified. Sometimes you aren't able to find the right person for the job. Interviews take time and during the interview phase, you may find that the candidate isn't a good fit.
All of that is about to end now, hiring just got more efficient. Cloud Dentistry offers a platform which enables on-demand booking of dental staff.
4. Can you relate to your employees?
Happy and skilled employees that stay with the dentist for years signal a respected dentist. Dental team members report that they will remain loyal and dedicated to a dentist who is fair, honest and considerate of them professionally and personally. One of the biggest challenges is making sure your team is happy.
5. Do you promote your skills with confidence?
Decades ago when dentists started up their practices, they hung out their shingle and waited for the phone to ring. External marketing and advertising were not legal or ethical for dentistry. Typically, dentists measured whether they were a "great dentist" by the numbers of patients who are referred and the number of patients who stayed with the practice.
To be competitive in today's world, marketing and having an online presence are essential to attract and keep patients.
Most people will say they don't enjoy going to the dentist and most dentists don't like to feel unloved for this reason. If you can put people at ease with energetic, friendly people skills and take the time to listen and educate patients on the long term health benefits of good dentistry you will achieve higher success and satisfaction in dentistry.
6. Do you have a keen eye for esthetics?
Many dentists will say that their goal is to provide more "cosmetic" type services. To get beyond the routine relief of pain, extracting teeth and doing necessary fillings and do more crown and bridge, veneers and restorative implant services. Perfecting these skills requires confidence and the ability to motivate patients to go beyond the minimum care to optimum care. Once a patient is wowed by how their smile can be improved there is no going back to the old way for them.
Dentistry is a unique, exciting and challenging profession. Each day is a new experience because every patient brings different and intriguing problems to be solved. Having the power to transform the health and quality of life of a person is a real achievement and makes dentistry a great profession.