Happy New Year! What does 2021 have in store for us?
We can all agree that 2020 was probably not the greatest year on record. This is 2021 has in store for us. Read more here.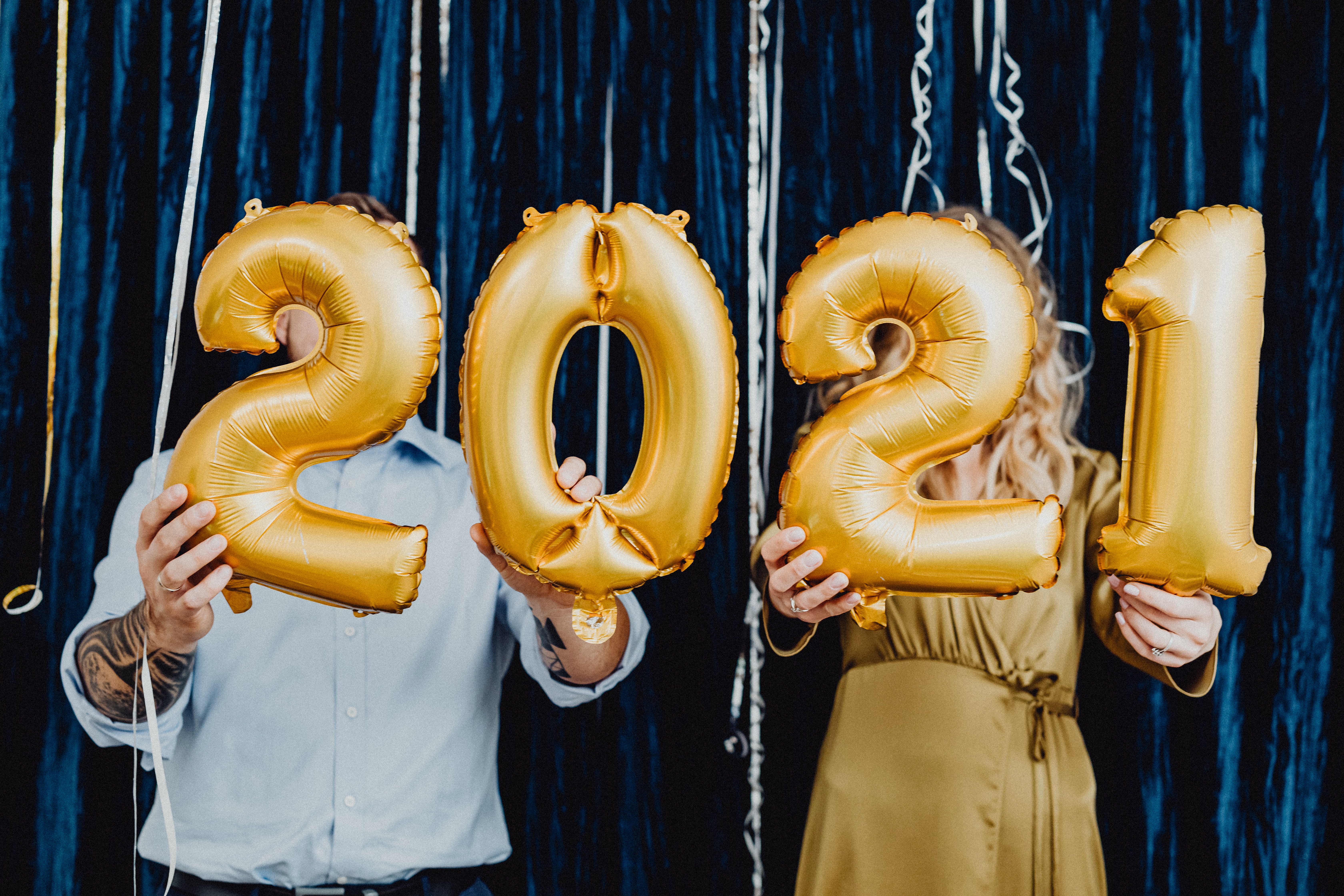 One thing we can all agree on about 2020 is that we're happy to see it come to an end. While it was undoubtedly one of the most testing years for many of us, it proved how much we're able to rise up to major challenges, adapt to new circumstances and overcome serious hurdles.
As we look forward to the future and everything it has in store for us, here's what dentists, dental hygienists and dental assistants can expect to enjoy in 2021.
No more limiting restrictions
Millions of people across the US have already been vaccinated against COVID-19 and as the weeks tick by, that number is only going to increase. As the number of vaccinated people rises, restrictions will gradually be lifted and dental practitioners will be able to return to their previous ways of working.
This means that in time, dental staff won't have to wear excessive PPE, avoid aerosol-generating procedures and ask patients to wait outside until it's their exact appointment time. You'll be able to greet patients face-to-face and even shake their hands again without worrying about the possibility of spreading or contracting the virus.
Increased patient numbers
As the vaccine does its rounds, patient numbers are also set to increase. According to ADA, back in March 18.5% of practices were closed completely and fewer than 1% were open and operating as usual. By the week beginning December 14th, only 0.7% of practices throughout the US were closed and not seeing any patients, while 38.8% were open and experiencing business as usual.
The more the pandemic gets under control, the less anxiety people will have toward the virus and the more patient numbers will increase.
More work for dental professionals
Whether you're a dentist, hygienist or assistant, you're sure to be much busier in 2021 than you were in 2020. According to ADA, 60.1% of dental practices across the US were open, but experiencing a lower patient volume at the end of December. As more patients return to making dental appointments, practices will grow busier and they'll need more staff to cover appointments.
This is great news for dental practice owners because it means a direct increase in income, while a decrease in the cost of PPE and other expenses brought about by the pandemic. But it's also great news for dental hygienists and assistants who want to take control of their careers and become independent contractors.
The pandemic brought to light how important it is to be flexible in all aspects of dentistry, including staffing. Independent contractors who have the freedom to be flexible with their schedules and accept last-minute positions when they suit will benefit hugely in 2021.
Virtual summits
If you've ever been forced to turn down a seminar, summit or conference because you simply couldn't get to the location where it was being held, 2021 is going to be a game-changer for you. 2020 was the year the world went digital, with everything from school lectures and professional meetings to workout classes and happy hour get togethers being done online.
Meeting this way was so popular that it looks like it will continue into this year. For the first time ever, the American Dental Hygienists' Association is going to host the first all-virtual Dental Hygiene Leadership Summit. It's predicted that other major events usually carried out in person will also offer a virtual version so everyone can join in, wherever you are.
Surge in teledentistry
Not only will professional dental summits be carried out online in 2021, but a lot of patient interaction will also be done via video conferencing apps and software. The immense power of teledentistry was brought to light last year and it's very likely talking to patients and carrying out basic checkups remotely will continue.
Innovative solutions such as Chairsyde, a platform that lets dental professionals explain procedures in-depth to patients with helpful visuals, are expected to make teledentistry more accessible for both dental practitioners and patients.
Artificial intelligence
Artificial intelligence (AI) is becoming more integrated into our everyday lives, including patients' visits to the dentist. There are several different companies developing amazing AI software for dental practices and as the year progresses, more and more dental practices are likely to get onboard.
The highly intuitive software being developed helps dentists interpret X-ray images in a matter of seconds, finding up to 30% more potential pathologies than through human efforts alone. This technology will help dental practices increase the quality of patient care, the speed of appointments and the profitability of offices.
But dental professionals shouldn't worry. AI is in no way designed to replace dentists, hygienists or assistants. Dental practitioners are some of the people least likely to lose their jobs to intelligent robots. After all, the software just assists with X-ray interpretation — not patient treatment.
A big thanks to all of you!
After a year filled with uncertainty, it's comforting to see there's a lot of positivity and innovation to look forward to in 2021. Whether you're excited about getting back to work as usual, greeting your favorite patients with a hug or experimenting with the latest dentistry technology, this year has a lot in store for anyone in the dental sector. Here's to 2021!