6 Questions to ask yourself before hiring more dental staff
Hiring dental staff is a big decision for small dental practices. Cost and risk are both high. Cloud Dentistry offers on-demand dental staff.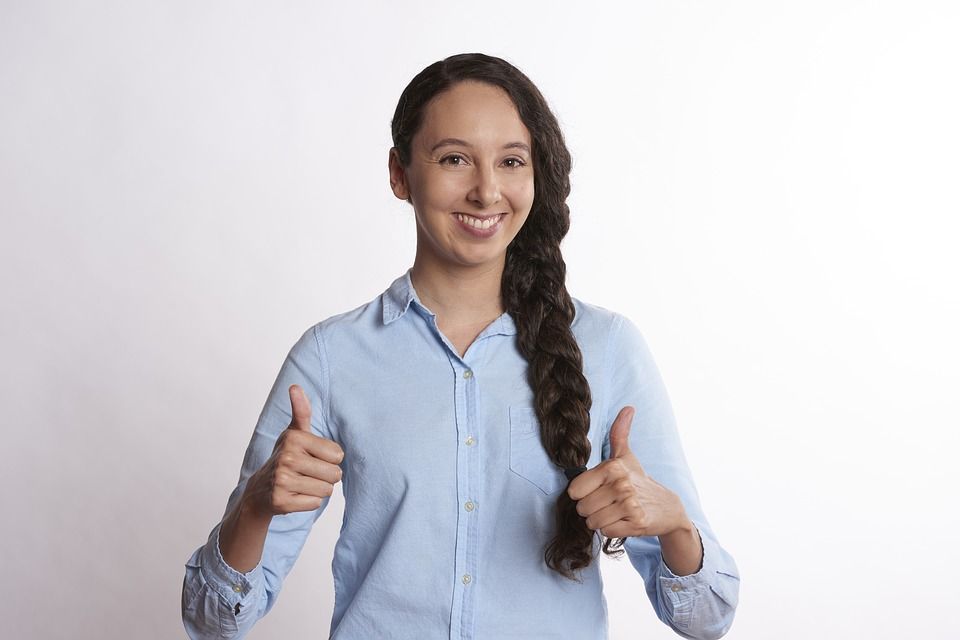 Anyone who has ever set up a dental practice, at one time or another has experienced a moment of indecisiveness; when do you hire more staff.
On one hand, you wish to keep staffing as low as possible. Apparently, the more employees you bring on, the more likely you will have limited funds to invest back into the practice. On the other hand, postponing the hiring process for too long discourages growth and damages the relationship you have with your patients as you'll be less likely to keep up with the business.
No one from the outside can advise you on when to hire more staff. However, as you consider increasing your personnel; first ask yourself these fundamental questions.
1. What do you hope to accomplish with your additional employees?
If your practice is growing, you are most likely to experience a vast amount of responsibility. It's commendable you want to ease your workload and get more of your time back to boosting your strategic advantage. However, you have to think about what you are ultimately expecting to accomplish with hiring more staff.
Are you in need of an extra dental assistant to help the dentist during dental procedures? Or perhaps you need a hygienist to take X-rays and dental impressions? Or even an additional dental receptionist to complete insurance forms and billing records? In short, before you expand your workforce, establish clear objectives for hiring.
2. Is there a way to fill the gaps using existing employees?
Before you embark on the hiring process, ask yourself if there is any way you can rework the existing positions to fill the void.
There are different ways you can help your existing dental staff gain the skills they need to improve your growing practice. This may include exploiting the talent you have in-house to come up with a mentoring program — so that they can cross-train and learn from one another. Alternatively, you can introduce live webinars and training videos that workers can watch at their desks.
But still, if your existing employees don't suffice, think of other cost-effective ways to solve the situation. For instance, you can hire a versatile dental aide who can not only perform the assisting roles but also occasionally, handle the front office duties. After all, the ultimate goal is to get people that can augment the value of your services.
3. Can you afford to hire more staff?
Reflect on the costs and overheads your dental office will incur as a result of hiring new staff. Some things to take into consideration include wages, social security tax, benefits, payroll costs, recruitment and training costs, etc.
Once you have gotten a practical idea of the potential cost of hiring new staff, try to align this outlay with the benefits you will get from the said workers. How many new assignments will they be able to take on? Look at your expenses and income from the previous years to determine whether you have the financial ability to afford someone. If it looks profitable, then go ahead.
4. What is the cost of not hiring now?
Just like hiring new dental staff has cost, we have also seen that not hiring at the right time has some cost repercussions. Consider the impact on your dental practice if you opt not to recruit more employees:
Patient appointments will not be honored or handled on time
Quality of services is significantly reduced
Negative impact on ROI
Current staff will suffer from stress and overworking. As you might be aware, burnout leads to lower productivity.
Patient satisfaction will decline
If you are very cautious with your money, think about what your competition is doing. Are you risking so much by not hiring more staff? Will you be at a disadvantage? Always stick your neck out and make sober decisions regarding this.
5. Part-time or full-time employees?
Is it worth to limit yourself to full-time employees? Almost every dental practice has busy periods and less busy periods. So, which is more practical in such situations? To hire full-time employees or temp employees that can provide the staffing flexibility that you so much require? This is one of the most noteworthy factors you must consider, especially in today's economic and social setting.
First, temp dental staff can save your practice from being understaffed during peak seasons and vice versa. Secondly, they can provide the extra hands occasionally needed to complete projects which would generally be too much for in-house staff to perform. Sometimes, you may find that you require someone to carry out specific tasks which fall outside your regular staff's scope of expertise. Hiring a specialist on a full-time basis to complete the assignment wouldn't make much financial sense. Why? Your dental practice, most likely won't have a consistent need for the said expertise. This leaves temp dental specialists as the only viable option.
Thirdly, salaries being equal, the cost of hiring a temp staff on demand, rather than on a full-time basis may be less. Temps aren't offered the typical benefits package; pension, health insurance, severance pay, contributions to employment insurance, paid holidays, etc. These are costs and expenses they (temps) bear themselves, eventually saving you a lot of money.
As you can see, you can get much out of temporary employees. If you are not familiar with how you can locate qualified and professional dental workers on-demand, some web platforms can do that on your behalf. Cloud Dentistry, for example, is an online platform that pairs dental practices with pre-screened and peer-reviewed dental professionals. By pairing dental offices with professionals directly, this cloud-based platform eliminates the need for middlemen (temp agencies). As a result, dental practice owners realize instant savings in both time and money.
6. Do you have enough dental equipment for your new staff?
Having inadequate dental equipment can limit your plans for hiring additional staff. When employees aren't equipped with the right tools, they are forced to depend on what is readily available. This may lead to inefficiency, something that you were trying to avoid from the onset. From dental patient chairs and sterilization equipment to X-ray imaging equipment and utility equipment, ensure you have enough work tools before bringing in new staff.
Keep in mind; every day, modern dental tools are being invented that are smarter and more efficient. So, make sure your office keeps up with the changing times by buying your new staff proper and up-to-date tools for their jobs.
Decision time
Hiring more staff is not a straightforward decision to make. You need to ascertain your workload, your budget, the skills of the existing employees, and overall organizational goals. But do not wait for the obvious signs: present dental employees getting overwhelmed, or patients' appointments not being honored on time. Make that bold decision early. Add an extra pair of hands when it matters.