This is how to become a dental hygienist
These are the steps to take in order to become a dental hygienist, brought to you by Cloud Dentistry. Read more.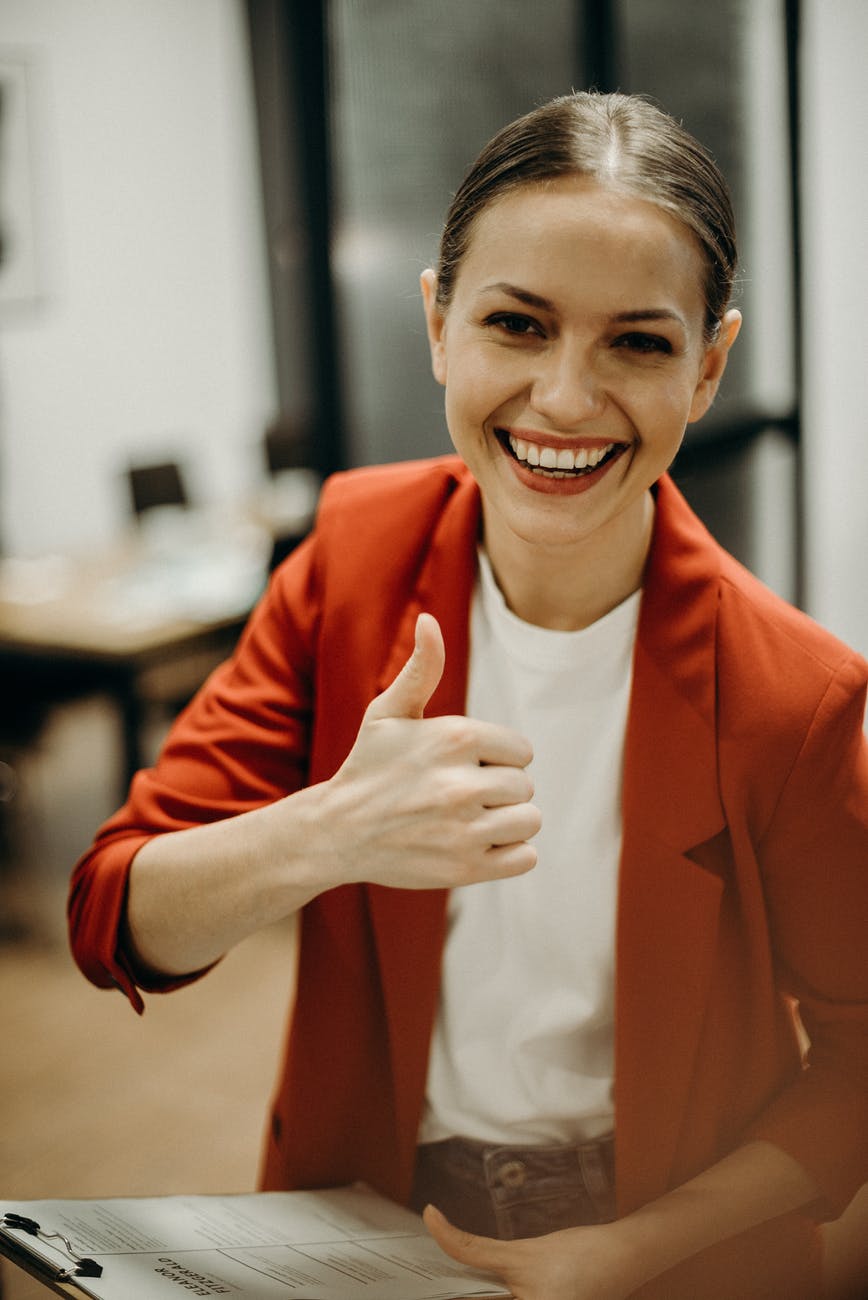 COVID-19 comes with many challenges and risks. Despite the pandemic, being a dental hygienist is a hugely interesting, challenging and gratifying profession. You get to do interesting tasks, work as part of a close-knit team, educate people about their dental health and literally bring smiles to thousands of patients' faces over the course of your career.
Choosing dental hygiene is a fantastic path because of the freedom it affords you. When you qualify as a dental hygienist, you can decide to work full-time for a single practice, offer your services to various practices on a freelance basis with Cloud Dentistry or even complete an advanced degree and open up your own practice.
For anyone interested in this exciting, fast-paced role, here's everything you need to know about how to become a dental hygienist.
What does a dental hygienist do?
A dental hygienist is an oral healthcare professional who works under the supervision of a licensed dentist in a dental practice. Here are a few responsibilities most dental hygienists take on in the United States:

Teaching patients how to take care of their teeth and gums
Conducting patient assessments
Taking and developing mouth x-rays
Carrying out oral inspections and reporting findings to the dentist
Applying preventative treatments, such as fluoride and sealants
Administering teeth cleanings using scraper and polishing tools to remove stains, tartar and plaque
Assisting the dentist by administering anesthesia and removing sutures during procedures
What you need to become a dental hygienist
There are some basic requirements you need to meet before you can train to be a dental hygienist. And although they're not mandatory for a career in this sector, there are also some personality traits that are useful to have.
Qualifications
Each school sets their own admission requirements for dental hygiene programs. But most programs require a GPA of 2.5+ in related classes, such as anatomy, biology, chemistry and sociology. Since you're training for a career in health, it's also fairly common for schools to require you obtain a CPR certification before you earn your degree or while you're completing it.
Personality traits
To become a dental hygienist, it's very important to have great people skills. You'll work with anxious patients on a daily basis, so you'll need to know how to encourage people to relax and how to explain complex dental procedures in a calm, compassionate and simple way that anyone can understand.
Step-by-step guide on how to become a dental hygienist
It can take as little as two or as many as four years to become an RDH (Registered Dental Hygienist), depending on the level of education you want to achieve. Here are the three main steps involved in getting into a professional career in dental hygiene:
Step 1: Get an undergraduate degree
To be a dental hygienist, you need to have an associate's degree, such as an Associate for Applied Science in Dental Hygiene. This type of degree takes about two years to complete and can be earned at technical schools and community colleges.
While studying for your degree, you'll learn how to use different types of dental software, tools and machines most commonly found in modern dental practices. You'll go on various courses on topics such as pharmacology, oral pathology, dental safety, workplace cleanliness, dental materials, infection control, community dental health, periodontics, pain management and radiology.
In your first year earning an undergraduate degree, you'll undergo supervised clinical experience in the form of 8-12 hours of hands-on practice each week. In your second year, this will increase to 12-16 hours per week.
Step 2: Become licensed
As a dental hygienist, you need to be licensed to work legally. Qualification requirements vary between states, but most expect you to have postsecondary credentials from an accredited dental hygiene programme. Some states also require you to have CPR certification, letters of recommendation and school transcripts.
When you qualify for a license, you take a written exam given by the American Dental Association, known as the National Board Dental Hygiene Examination. The test is made up of 350 multiple-choice questions divided into two sections: care-based and discipline-based components. Scores are calculated on a scale of 49-99, with 75 being the minimum score required to pass.
Each individual state also has its own clinical-based exam to test your knowledge of restorative techniques, anesthesia and basic hygiene procedures. It's also likely you'll be required to take a law and drug exam which covers the rules and regulations specific to your state.
When you pass all the exams mentioned above, you can complete a state or regional clinical board examination to earn your RDH status.
(Optional) Step 3: Contemplate an advanced degree
Although an associate's degree is enough to work as a dental hygienist, some RDHs earn higher degrees to advance their careers. Dental hygienist bachelor's degrees can provide RDHs with the foundation they need to expand their career beyond the dental practice, such as in research and teaching roles within school or public health settings. With an advanced degree, you can even open your own dental practice.
When studying for a bachelor's, you'll take classroom-based courses on dental hygiene, take part in supervised clinical practice and receive an education in liberal arts.
A bachelor's degree takes around four years to complete. But if you enter into a degree-completion programme with an associate degree's, it's entirely possible to obtain a bachelor's degree within 18 months. A degree-completion programme is designed for students who already have their dental hygiene license, but want to continue their education to develop leadership skills or advance their knowledge on research and theory.
Online dental hygiene programs
It's possible to complete an online programme and become a dental hygienist. However, it's important you're aware that being an RDH is a hands-on career and you'll still be required to complete in-person clinical tasks to prepare you for the responsibilities of the demanding role.
A degree-completion program is the exception to this rule. If you've already completed your undergraduate degree and you're studying for a bachelor's, you can obtain it entirely online, since you already completed your clinical experience when you studied for your associate's degree.
Is it hard to become a dental hygienist?
As you can see from the guidance above, becoming a dental hygienist isn't an easy walk in the park. You've got to study for a minimum of two years to qualify. During that time, you'll have to push yourself to absorb a significant amount of important medical information, take several increasingly intense hygienic exams and be truly self-motivated to succeed and achieve your goal.
Most RDHs agree that the pros of being a dental hygienist far outweigh any of the difficulties you might come across during your dental education and training. But if you're concerned you might not have what it takes, have a look at these tips that will help you buckle down and thrive at dental school.
If you're a highly-driven, goal-orientated individual with dreams of becoming a dental hygienist, you'll undoubtedly overcome every hardship you encounter while studying and achieve your ambition of being a dental hygienist with very few problems.