Improve your dental front office productivity with these 4 simple steps
This is how to do more in less time. Brought to you by Cloud Dentistry.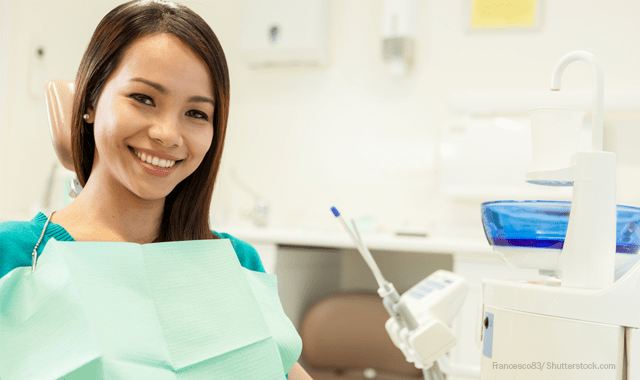 In the business world, it's generally agreed upon that administrative staff (customer service, marketing, sales, executives, etc) help generate the most revenue. Obviously, this assumes that you also have an amazing service or product to offer.
In the dental industry, it is not surprising to get practices with the opposite idea. They misguidedly try to increase production by employing more back office staff (dental assistants, nurses, hygienists, associates, etc) and then do with few front office personnel to "keep the overhead down." By doing that, what they are not aware of is they are simply erecting an artificial ceiling on collections and productions!
When a business is under-producing in the back, rationally, what they actually need in most instances is more productivity in front! For instance, your dental clinic would need a competent front office staff, such as a treatment coordinator to get patients to pay for the treatment, a friendly receptionist on the phone doing recall and reactivation, or a scheduler to ensure that the patients see the dentist on time. You get the point? The front office is, therefore, the engine which drives production into the dental practice.
With that said, here are four handy tips to help your dental front office staff accomplish more in limited time and with less stress.
1. Always choose/hire the right front office staff
This obviously, is the primary and most crucial step. Given that the national average salary of front office staff in America is in the region of $32, 000 per annum, it is clear why some practices remain hesitant to hire professionals for this kind of position. Back in their mind, that too much money to pay someone to just welcome patients and answer phone calls.
See, the front office is a skilled profession which calls for plenty of both soft and technical skills, perhaps as many as you would search for in a good dental assistant. All the same, some front office staff earns much more – depending on their experience and job location.
Remember, your front office staff will represent your practice in the eyes of many patients who arrive there, thus hiring the right caliber of employees is critical if you wish to convey professionalism.
Selecting the right front office staff for your practice
First, where do you source the right staff for your front office desk? Receptionists or front office staff can be found through word of mouth, colleges, classified ads, or most remarkably, via dental staffing agencies.
After shortlisting your top applicants, conduct a face-to-face interview to get a feel of their work ethic and personalities. From this list, you can also invite 1 or 2 back, for a working interview. Note; during the working interview, you are in a good position to observe how they fit in the organization, interact with patients, and manage your appointment schedule. Moreover, during this period, the applicant will get a chance to fully decide if he/she is still interested in the job.
After you hire the most successful candidates, you should ensure they receive standard training, similar to one that was offered to other senior members, when they joined your clinic. This is meant to keep everyone – both senior and new staff – on the same page. With the right training, customer service and other front office related tasks will be carried out naturally and in a straightforward manner.
2. Capitalize on your front office employees' skills and strengths
Always encourage your staff to use their talents and special skills while on the job. As you get to know them more, this might mean altering the job description a little to take advantage of their interests and strengths.
Who really shines when dealing with patients? Which employee is good at receiving bills and sending payments? Assigning responsibilities with this in mind is a fail-safe way to enhance productivity while keeping everyone happy.
If you have a senior team member, ask him/her to help with identifying employee strengths and delegating the tasks. This minimizes your workload and creates room for a few senior staff to be involved in decision making. You will soon discover that smart task delegation can save your dental office's time and money.
3. Create a beneficial and conducive work environment
Most front office team members are forced to work in multiple departments. Regrettably, studies have repetitively shown that attempting to multitask actually hampers productivity and work performance. Thus, to keep your front office staff better focused, aim to minimize distractions so that each employee can finish their tasks promptly and accurately.
Start by analyzing how your practice functions. For instance, if the front office workflow constantly interrupts the operations of your admin unit, you may consider reserving another workstation for your admin personnel to use when completing their tasks.
Read: Hire the right dental assistant for your practice >>
Additionally, ensure your front office staff isn't unnecessarily disrupted by too much small talk. Though patient interaction plays a vital role in improving satisfaction, there is a time when overly inquisitive or talkative patients can really slow things.
Make sure to provide your staff with the essential tools and training needed for them to handle such sensitive patients' situations successfully. As you might be aware, your patients' needs must be met, without making them feel offended.
Two other productivity tips:
Track the time it takes to your front office staff to carry out standard tasks and find ways to cut that time
Follow the "two-minute theory," which says that any job that you can accomplish in less than 2 minutes should usually be done first.
4. Automate where you can
The majority of companies automate a few regular office tasks in areas like social media, data backup, and accounting. Automation not only enhances speed and accuracy but also improves productivity and profits. And your reception is no exception.
Regardless of how efficient your front office employees are, consider automating some tasks – such as patient notification, badging and check-in. Automated front office desk increases efficiency by:
Eliminating time-consuming paperwork
Minimizing interruptions for receptionists
Unchaining your staff from the front desk
Streamline your front office workflow today
By utilizing the above four steps, you can reduce pressure off your staff while boosting productivity in your dental practice. In fact, not only will your receptionists have more time to carry out daily responsibilities efficiently, but you are also likely to suffer lower staff turnover rates. All the best in your practice, and again remember, a well-run and happy front office an excellent investment.