How to deal with negative colleagues in the dental practice
Hiring dental staff is hard, hiring people that are a positive asset to the team, is even harder. Find out how to look for great dental staff.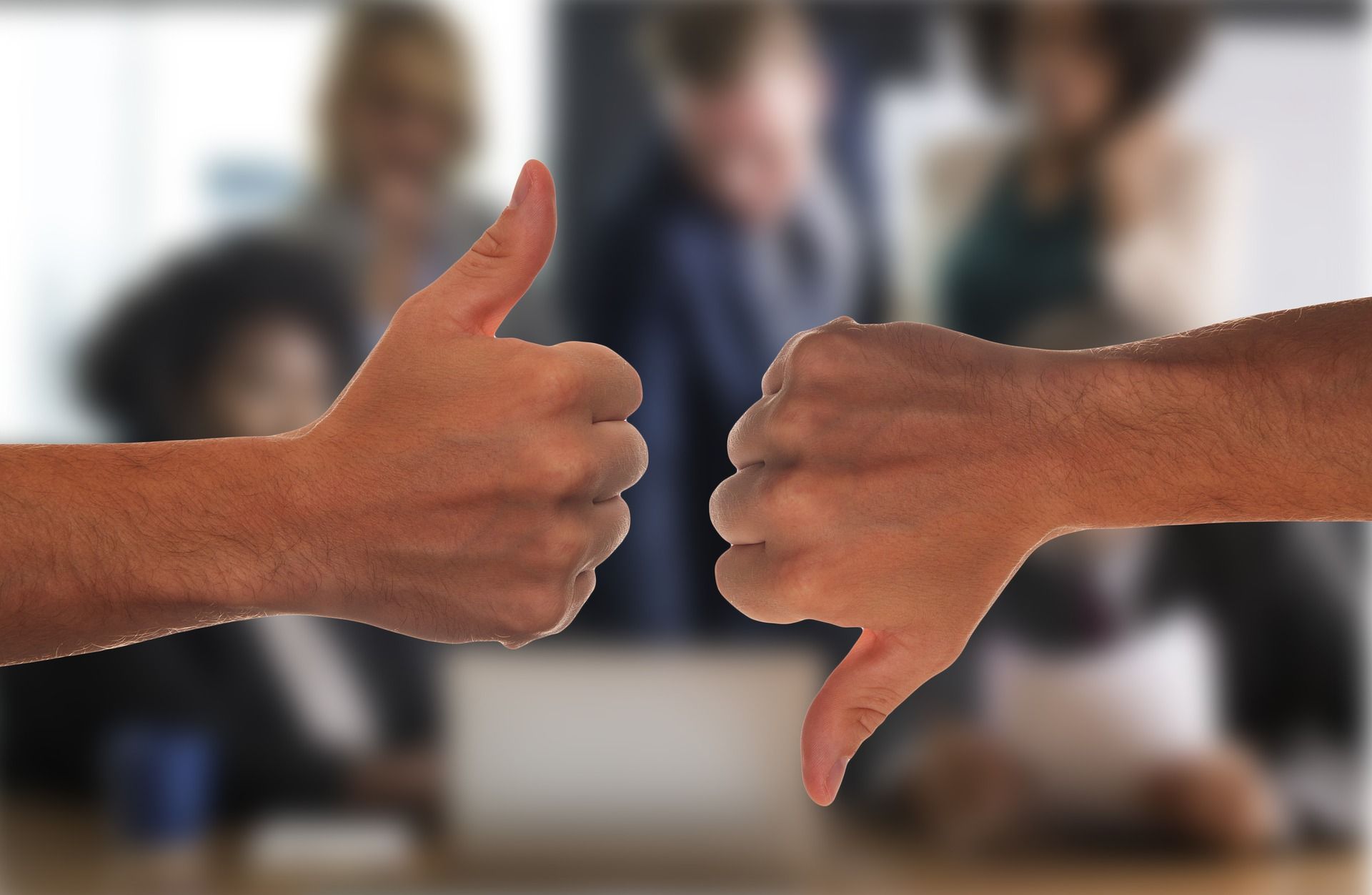 No matter what industry you work in, there'll always be someone to put a dampener on your ideas. While you can't control how they react, you are in charge of how you respond — and that's all that matters. Whether you work with someone who is consistently negative or one of your colleagues is just having a bad day, it's essential you learn how to overcome others' negativity to flourish in the dental practice.
Having a positive attitude at work has a significant impact on your professional and personal life. Looking on the bright side can help create a healthy, happy environment in which everyone thrives. When you know your workplace is an enjoyable place to be, you look forward to your shift and the iconic "Monday Blues" simply don't apply to you.
Not only that, but being positive can also rub off on your coworkers and even your patients, making your job easier and brightening the days of others — even though they're anxious about their dental appointment.
At the same time, having a negative attitude at work also affects your professional and personal life. Negativity greatly impacts morale, lowering productivity and often damaging the reputation of the dental practice. When someone's focused on the dark side in a dental practice, it drains the energy of their coworkers and creates a bad atmosphere for patients.
This means something as simple as a bad attitude can transform into fewer patients receiving the treatment they need and lower quality treatment for the patients which do have appointments. Over time, this can snowball into appointment cancellations, lay-offs, and complete closures.
No one wants their position to be put at risk, simply because one of their colleagues is having a bad day. To help you bring anyone around you out of their rut and win them over with your positive outlook, here are 5 ways to deal with negative colleagues in the dental practice.
Be determined to stay positive
Many psychologists agree that humans are more inclined to be negative than positive. As we're social creatures and want to be accepted by our peers, this makes it very difficult to maintain a positive attitude when those around us are full of negativity. But you need to rise to the challenge.
If your colleagues want to be in bad moods, that's their prerogative. Don't let them get you down. Stick with your commitment to be positive in the workplace and go about your day. While dealing with negative coworkers is frustrating, dropping down to their negative level won't make you feel any better.
Go with your gut
If you've got a great idea backed up by evidence that proves it works, don't let others discourage you. If your job description allows you to implement your theory without breaking protocol, go for it. Otherwise run over your idea with your supervisor, really selling the advantages of it to convince them of its benefits.
Great things happen when we think outside the box. The next time you come up with a solution to solve a consistent problem, speak up about it. It doesn't matter how many people disagree with you, be politely and positively persuasive until the others let you show them your true value.
Keep smiling
Smiling comes with an almost endless number of benefits, one of which is helping you stay positive. Even if you're struggling to look on the bright side, the act of wearing a smile on your face sends positivity signals to your brain, telling it that life is great. This small trick is incredibly powerful and can quickly put you in the right mindset.
Smiling can also relieve stress, something which every dental professional struggles with, and reduces the pain associated with working in unusual angles. There's also some truth to the statement that smiling is contagious, making it a great way to improve your colleagues' outlooks, too.
Be honest
Sometimes people with negative attitudes don't realize how negative they're being or how much it's affecting those around them. Taking them to one side and gently explaining how their behavior really puts a damper on things can help nip a bad situation in the bud before it spirals out of control.
It's important to remember that colleagues with negative attitudes have feelings, too, and they might be shocked to find you feel this way if they've never considered themselves to be a negative person. Be considerate and kind when speaking, but be sure to get your point across.
Really listen
Another reason people are often consistently negative is because they don't feel they're being heard. If they've got a genuine complaint which they've raised, only for it to be ignored, it's likely they'll bring it up again and again until someone takes action.
If you've noticed a coworker routinely being negative about the same thing, it could be because they don't think anyone is listening to them. The next time they bring it up, genuinely listen to them and offer them some helpful feedback. Maybe you could help them take their issue further so it can finally be resolved.
Being positive benefits everyone
While it's not your responsibility to motivate your colleagues, helping them develop and maintain a positive attitude makes the dental practice a better place for everyone. When all dental professionals work together and look on the bright side, creativity flows endlessly, resulting in more innovative ideas and better patient care.
Working as a dental hygienist or assistant in a dental practice which exudes positivity is infinitely more preferable to working in an office filled with workers with bad attitudes. Simple acts such as smiling and trying to focus on the positive side of things have a huge impact which can greatly affect the quality of life for yourself and those around.