This will make you reconsider traditional dental temp agencies
Dental temp agencies work for some, but not for everyone. Cloud Dentistry is not a dental temp agency. Start here and book dental staff on demand.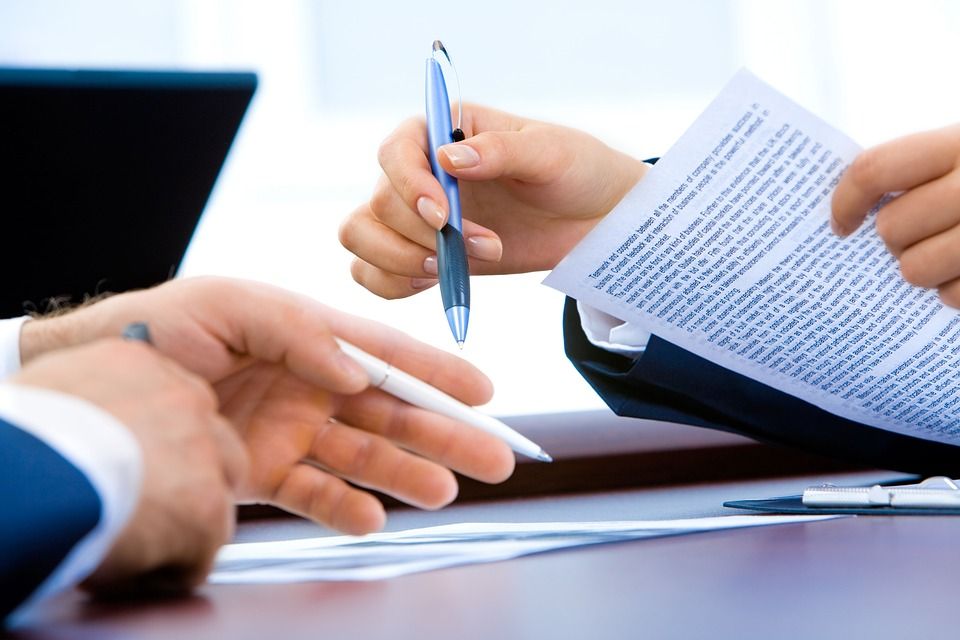 Faced with hiring a new dental assistant? Asking someone else to choose prospective employees for your practice may make some dentists nervous. What would make an employment agency good at selecting qualified applicants than yourself? After all, you are a doctor, and it surely isn't harder than a three-root endodontic procedure. Or is it?
Many dentists would instead outsource most of the recruiting process for several reasons.
Lack of time
It takes on average seven days to find quality applicants, sorting through resumes looking for key factors such as experience, education, skills and job history can take hours. After that, there is checking references and licensing credentials with time on the phone or online. Interviewing is more hours away from production.
Lack of confidence in remaining objective
A warm personality and an engaging conversation can sway the dentist to overlook a lackluster job history. A referral from a friend may make the dentist dismiss a background check as not necessary. This has proven to be a mistake for many dentists.
Lack of knowledge of what you can and cannot ask
This refers to knowing what you can and cannot ask in the interview and what is a reasonable salary for the position in the geographical area of the practice.
As opposed to using Cloud Dentistry's real-time booking platform, when deciding to use a traditional employment agency, it is essential to give the agency guidelines and standards as to what you are looking for in the right candidates for your practice. You want someone who will fit into your philosophy and culture along with excellent skills. What are the job position requirements in terms of the following list.
Experience on the job
How many years assisting at the chair in 4 handed or 6 handed dentistry? Does the person take good preliminary impressions, and can the person make excellent temporary crowns? Experience and excellent skills are crucial. If you're using Cloud Dentistry, the below are some of the questions you can ask to the potential candidate.
Experience and licensing in taking radiographic images, either for a Full Mouth Series and a PanoGraph.
Experience with people. Confidence demonstrated with excellent verbal skills and making patients feel comfortable and at ease. Someone with the right attitude, who likes people and has positive energy toward the patients all day long.
A person who is proactive and anticipates the needs of the dentist and the patients all day long.
A self-motivated person who does the work without having to be asked.
A person who is currently licensed or certified in the profession and has their BLS (Basic Life Support) and CPR credential.
To facilitate the temp agency finding someone for the day or even someone for a permanent position in the practice the best thing is to provide a written job description that will serve as a guide to finding the most qualified person. A profile of personal attributes that you desire would also help determine the best fit. This would include traits such as a positive, friendly personality, graduation from an accredited dental assisting program and or 5 years experience on the job and possible long-term residency in the community.
The job description would list all the tasks and duties, and areas of accountability for the position. For instance, it is good to list those items that are necessary but not always pleasant to do like "cleaning the traps" or flushing the suction lines or keeping the restroom clean and neat. It may sound silly to include these tasks, but if they aren't in writing, no one will volunteer to do them.
Having a written job description eliminates confusion or miscommunication about job responsibilities. It prevents duplication of work or a crossover into another employees' area of work where there may cause competition or resentment. Written job descriptions for each person in the practice makes sure that all the work gets assigned. The job description is the basis for a performance review because it documents job responsibilities.
What if the dental temp agency connects you to a candidate that's not skilled?
Sadly, this happens often. If the agency sends over a person who isn't skilled in a critical area, it is probably the dentist's fault for not clarifying the level of expertise needed for the job. If you say, "I just need an experienced dental assistant," you may get one but not one with the skills that you need. You may also opt to sidetrack dental temp agencies entirely by using Cloud Dentistry and communicating with the new dental staff directly.
Clouddentistry.com helps to eliminate much of the time and expense in finding the right fit because you can browse profiles, view the candidates reviews and skill sets and also chat directly with those that you would like to know more about.
Questions to ask to dental temp agencies
Hiring a temp/employment agency has costs that must be included in the practice payroll budget. Some agencies will have a fee of a first-month salary on a full-time permanent hire. Read the fine print of the contract to ensure that this is the right situation for you. Don't make a hasty decision based on desperation.
When determining which temp agency to hire to help in the job search consider asking them the following questions:
How big is the job pool for the area? Do they have a large applicant base of experienced people?
If the candidate doesn't work out is there a refund?
Do you get to talk to the temp before they arrive at the practice? Anxiety is caused by the fear that a stranger will be working with your patients today.
What is the cost per day or contract amount? Do you pay the employee directly?
What if I hire someone full time and they work for less than 90 days, is there a refund?
What if the applicant has misrepresented themselves and isn't qualified? Is there a refund?
Do you have reviews or testimonials? Check for reviews online of the agency and how long they have been in business.
The agency is working on your behalf to help you find the best person to fill the valuable position in your practice. If you want a trial period or other stipulation you need to write that into the contract and be able to negotiate your terms.
If you have a system of hiring and help from key people that you trust, hiring doesn't have to be so daunting.
Last but not least, try various sources if one doesn't work
Never rely on any one source for finding the best people because this will limit your options. Use social media and professional networks to recruit people and word of mouth still works too. Consider clouddentistry.com as a vital resource in your search by making the process easier and much more affordable.
If working with a dental temp agency sound Cloud Dentistry makes this process easier and more transparent. We believe that dental temp agencies are a thing of the past. Hire dental staff on demand with Cloud Dentistry.