Recruiting and managing dental staff is hard, these shortcuts will save you time
If you manage a dental front-office or own a practice, you know how hard recruiting and managing staff is. Read this article and your life will get easier.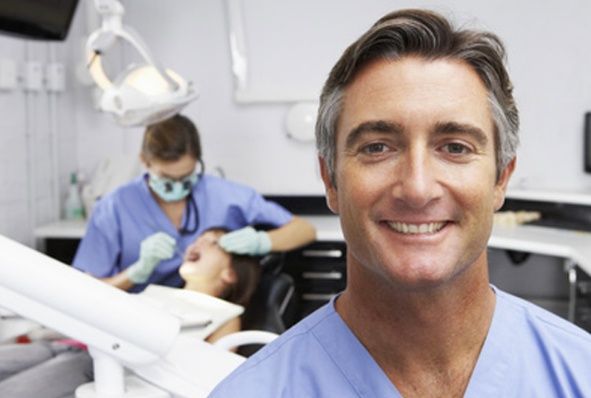 Among the meaningful things you can do for your dental practice is to recruit the right employees. A good employee will not only promote cohesiveness and positivity to your practice but also affect your success in patient retention and referrals.
On the other hand, a not-so-great-hire can inflict some severe damage to your practice by reducing returns on productivity, lowering employee morale, and confusing patients because of unusual staff turnover.
That said; as a dental practice owner, finding that great addition to your team can be a strenuous process - talk of spending long nights sorting through thousands of resumes and prepping for an inexhaustible stream of interviews.
Whether you are replacing a retiring worker or hiring for a new practice, here are some things you should always keep in mind.
Give yourself ample time to assemble a winning team
Making haphazard recruitment decisions is usually a recipe for disaster in the medical and dental fields. When a receptionist, a hygienist, dental assistant or any other worker says that he or she is leaving, many dental practice owners panic. As a result, they try making a replacement as quickly as possible.
Dental practice owners should always avoid hasty and imprudent reactions and take their time to make more clued-up hiring decisions.
Do not under-recruit or for that matter, over-recruit
How many team members do you need to add to your practice to achieve efficiency? Generally, patient experience is improved when there is adequate dental staff to handle their concerns on time.
While the exact number of employees you need will largely depend on the number of dentists and dental chairs you have in your clinic, it's advisable to consider the following factors:
Anytime before hiring new team members, ensure you have the necessary dental equipment in place. For instance, know in advance the number of dental chairs you will need prior to hiring additional team members.
Decide whether you want to use in-house staff or outsource tasks such as marketing and billing.
Is there an increase in the number of patients visiting your practice? How many additional employees are needed to achieve efficiency?
Do not pressure yourself to hire superstars
"You can't always get what you want" harmoniously goes the vintage Rolling Stones song. This is spot on especially if you are only trying to hire the crème de la crème of the employees. Many dental clinic owners make the mistake of only looking for superstars to join their practices while ignoring many other worthy candidates.
Think of pro sports … there can only be so many megastars – whether it is Floyd Mayweather or Serena Williams – out there. And at times, these superstars have their own issues, such as being "too proud or uncooperative.
Michelle Corbo, California Dental Association HR practice analyst, reminds dental clinic owners that this is not just a search for someone to fill a vacancy; it's a search for a person who will be an ideal fit at the practice. "Many dentists hire skilled employees who they didn't like personally. Look beyond the skills and think about the person you are interviewing, "Corbo says.
If you can get a superstar who is a perfect fit for your dental practice, that's great. However, if you can't, we have listed three qualities you should seek out in prospective employees.
Potential to be great
Everyone has to start somewhere. Perhaps, this applicant doesn't have much experience; however, he has shown some potential via his volunteer activities, non-dental employment experience, or education, that he has the right attributes to be a major contributor to your practice's success.
When they were starting, even superstars weren't that exceptional. If you can find someone who has the zeal to become a great employee – with the right mentorship and training – then you may end up with a superstar in your practice.
Learn, grow, and get better
In your search, you will occasionally come across candidates who are switching jobs or trying to re-enter the job market after a hiatus from self-employment. Many of these candidates got the ability to become top employees, particularly on the administrative aspect of dental practice. Are they able to grasp new things quickly? Do you see a commitment in them when it comes to learning job stuff?
Appreciate that there are many talented individuals with non-dental experience out there. Some of these people, though inexperienced, can be brilliant additions to your practice. As long as they have a track record which shows their hunger for success and growth, consider their applications.
Enthusiastic and energetic
Personality matters. You need positive and energetic people in your practice. Quality clinic care is closely associated with good customer service. Like we have mentioned, there may be instances where a candidate with little knowledge but with a lot of enthusiasm may be the right choice.
Consider using a cloud-based hiring platform (especially if you are in a pinch)
Cloud-based hiring platforms easily connect dental offices to dental professionals. Take Cloud Dentistry, for example, an online marketplace which solves the problem of finding permanent and temporary dental staff. Before Cloud-based platforms came in place, practices resorted to expensive and unreliable temp and staffing agencies.
Cloud Dentistry puts dental practice owners in control. Dental practices have direct access to huge databases of peer-reviewed and ready-to-work hygienists, registered dental assistants (RDHs), front office staff, laboratory technicians, nurses, office managers, etc. This means, most job openings can be filled without much delay. All it takes for dental practices is to visit the Cloud Dentistry website and book a candidate for an interview or assignment.
In a nutshell, cloud-based platforms like Cloud Dentistry have eased the way dental practices hire employees. They can find qualified professionals without combing through the job boards or relying on the whims of temp agencies.
After hiring, ensure the qualified candidates receive sufficient cross training
It is not unusual for employees in growing dental offices to wear different hats. For example, an office manager can sometimes have to work as a receptionist while a dental assistant can help new patients to fill dental forms.
Ensure that your staff members are all set to handle periodic shifts in responsibilities by offering on-the-job cross training to everybody.
Hiring the right dental staff is art
Employee recruitment process is critical in any dental practice's success. Through it, services are improved; relationships are born. Through it, dental businesses are built; practices grow.
Thus, when hiring, you must not simply aim to fill a job vacancy in your dental office but to fill the weak areas, and place individuals who would be effective in strengthening these areas. Hiring the right way is finding the most suitable employees for your practice and getting fitting roles for them.