Top 12 dental hygienist schools and courses in 2021
So you have decided you want to become a dental hygienist? This is our selection of courses and schools! Read more here.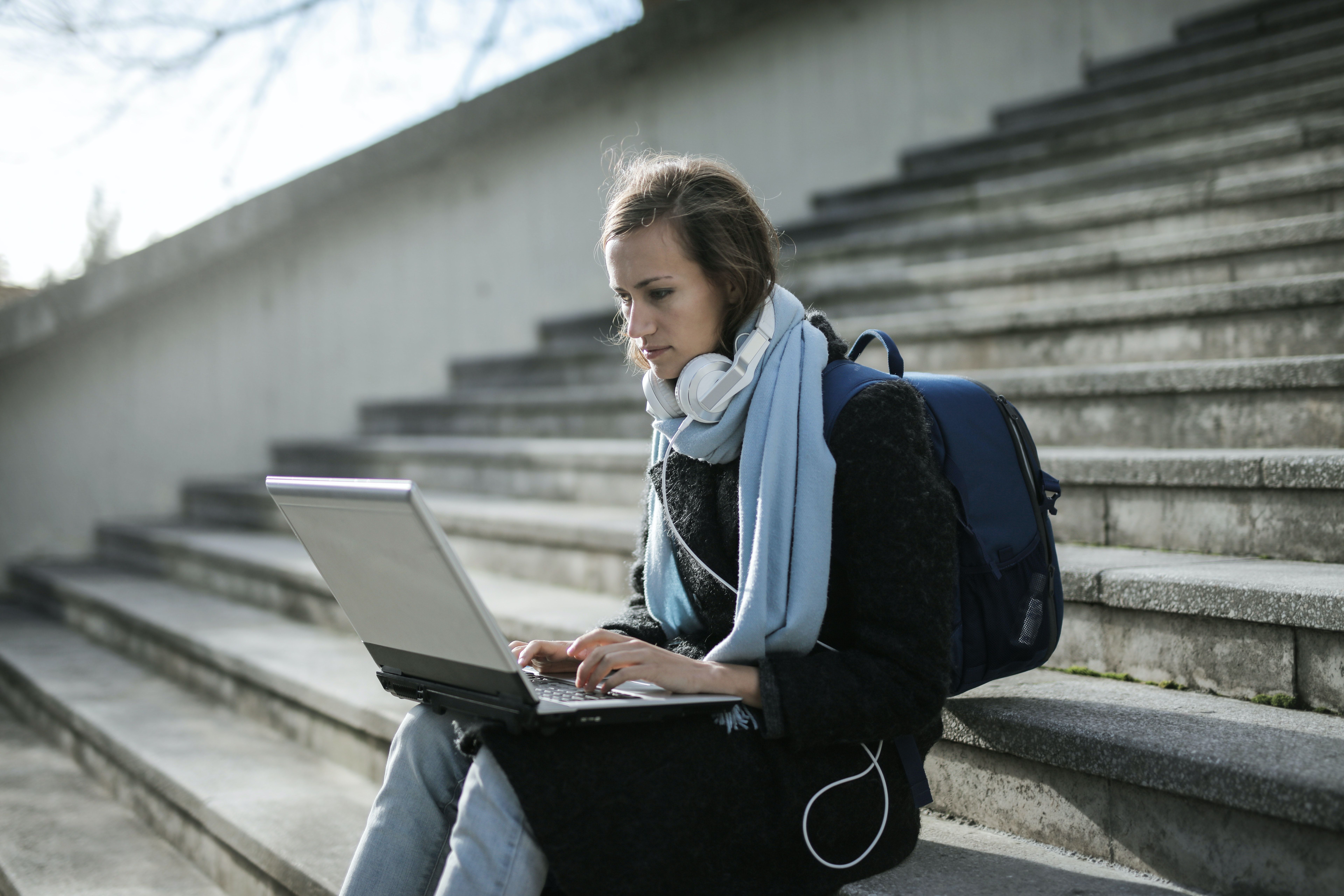 There are several different ways you can earn the associate degree needed to become a registered dental hygienist. But one of the most popular methods is to attend a school that specializes in dental education and obtain a degree in dental hygiene there.
To stand out amongst the competition and get the highest-paying dental hygienist positions when you graduate, it's important to attend one of the best dental hygienist schools in the country. Although RDHs are very high in demand, the role is also very competitive and you need all the help you can get to thrive.
Displaying the name of one of the highest rated dental hygienist schools on your profile will certainly tilt the odds in your favor when a potential employer is choosing the next RDH to hire. To help you get a step ahead, here's a list of the top 12 dental hygienist schools and the esteemed courses they offer.
University of Michigan, Ann Arbor (Ann Arbor, MI)
One of the mostly highly-acclaimed dental hygienist schools, the University of Michigan School of Dentistry is listed as the top dental school in the US and the third best dental school in the world.
The university offers three dental hygiene programs:
A two-year full-time dental hygiene undergraduate program.
An online or on-campus dental hygiene degree completion program for licensed hygienists who want to earn a BS degree.
A two-year dental hygiene graduate program that allows hygienists to break into the research industry.
Home to the nation's second-oldest graduate dental hygiene program, the University of Michigan School of Dentistry has helped set the standard for dental hygiene education and has made significant contributions to the field of dental hygiene.
Texas A&M (College Station, TX)
Part of the esteemed College of Dentistry founded over 100 years ago, the Caruth School of Dental Hygiene gives new students who want to become an RDH the chance to earn a Bachelor's degree in dental hygiene and realize that dream. The goals of the bachelor's course are to:
Support student competency and prepare you for dental hygiene practice.
Facilitate learning.
Demonstrate participating in teaching, service and scholarly activity.
Provide quality care to patients.
Established hygienists who want to take their careers to the next step can enroll in their master of science in education for healthcare professionals program. This student-centered curriculum will help you develop your background skills and become an excellent teacher in your area of specialty.
University of Southern California (Los Angeles, CA)
The Herman Ostrow School of Dentistry at the University of Southern California boasts more than 80 years of experience training dental hygienists to go out into the world and share their passion for oral care.
Providing future oral health professionals with the knowledge and skills they need to become the best, this dental hygienist school offers students bachelor's degrees in dental hygiene. Topics covered in the course include:
Ethics, values and skills essential to the profession.
How to assess patients' medical, dental and social histories.
Preparation to provide educational, clinical and consultative services to all individuals.
The classroom lessons help emphasize health promotion and disease prevention, while hands-on learning encourages you to solve problems, interact with dentists and perform procedures.
Ohio State University (Columbus, OH)
The only dental school in Ohio which offers a dental hygiene programs, the Ohio State University College of Dentistry provides:
Four-year entry-level program for a bachelor of science in dental hygiene.
Flexible, online program for dental hygienists wanting to earn a bachelor's degree.
Two-year online master's degree to prepare RDHs for a career in dental hygiene leadership and education.
Ideal for anyone looking for flexibility, this university allows students to enroll part-time or full-time, with the option to take some classes online. Ongoing dental events and continuing education are also offered here, with local anesthesia webinars and refresher courses available throughout the year.
New York University (New York City, NY)
Another wise choice for students who value flexibility, the NYU College of Dentistry gives students the chance to complete their associate degree over three years instead of two and attend a day or night program if they're currently employed.
For students wanting to speed up the learning process, the university offers a fast-track 17-month program, getting you fit to obtain your license 5-7 months faster than the standard program.
The extraordinary university also offers virtual open houses, giving you the chance to explore campus, meet other students and learn about admission requirements without leaving home.
University of Minnesota, Twin Cities (Minneapolis, MN)
The School of Dentistry at the University of Minnesota is an excellent choice for students wanting to expand their knowledge and obtain degrees quickly. In addition to the standard four-year bachelor's course, the university also offers an accelerated program through which you can obtain your degree within just three years.
Other courses on offer include a master of science in dental hygiene, preparing established dental hygienists for a career in research or academia. There's also an online and on-campus management track, ideal for students who want to become sales representatives, marketing managers, practice management consultants or entrepreneurs.
University of Pittsburgh (Pittsburgh, PA)
One of the best dental hygienist schools for students who want a lot of hands-on experience, the University of Pittsburgh dental hygiene program combines on-campus learning with online classes and clinical training for a well-rounded experience.
Undergraduates can earn an associate of science degree to become a hygienist, while established RDHs can expand their knowledge and obtain a bachelor's degree in dental hygiene. As an added bonus, financial aid and scholarships are available to all dental hygiene students.
The varied educational experiences within the curriculum will prepare you for satisfying careers in private practices, education, business, research, sales, public health and the public sector.
University of Washington (Seattle, WA)
Offering one of the only three doctoral programs for dental hygienists in the country, the School of Dentistry in the University of Washington is a top choice for any RDH who wants to grow as a professional and earn a master's degree.
The two-year course focuses on science, e.g. oral history and oral pathology, in dental hygiene and is intended to guide you into becoming a teacher. You'll receive in-depth training in many of the basic and applied sciences, take part in the care of special needs patients and participate in a research project during your time there.
It's important to note that this is one of the few dental hygienist schools which doesn't offer entry level or degree-completion programs, making it only suitable for qualified hygienists with a bachelor's degree.
University of North Carolina, Chapel Hill (Chapel Hill, NC)
The largest dental school facility in the US, the Adams School of Dentistry offers undergraduate courses for students wanting to become RDHs, as well as 22-month graduate programs for established hygienists keen to begin careers in academia.
Both curriculums are designed to provide students with an education and preparation for fulfilling careers in a diverse and continuously advancing healthcare environment. There's an emphasis on creating well-rounded dental hygienists who can treat a variety of patients and become true leaders.
Throughout the course, you'll have access to an assortment of experiences related to clinical patient care, community dental health and dental specialities, including research, periodontics, pediatric dentistry and geriatric dentistry.
University of Missouri, Kansas City (Kansas City, MO)
With roots dating back to 1881, the School of Dentistry at the University of Missouri is the only one of its kind in the state. The well-established university offers three dental hygiene courses, including:
Bachelor's degree in dental hygiene — dental hygiene clinical entry.
RDH to BSDH degree completion course.
Master's degree — dental hygiene education.
There are also seven other dentistry courses available, including advanced education programs in endodontics, oral and maxillofacial surgery, orthodontics and dentofacial orthopedics, and periodontics if you wish to expand your knowledge further.
The university receives more than 60,000 patient visits a year, so you can be sure of extensive hands-on experience if you attend. It's also the chosen location of the Midwest Dental Conference, which attracts 3,500 dentists, hygienists and oral healthcare leaders to Kansas City each year.
Rutgers University, New Brunswick (New Brunswick, NJ)
The only dental school in New Jersey, Rutgers School of Dental Medicine is well known for its rigorous clinical program and strong belief in diversity. Here students have the chance to treat patients among the most culturally diverse in the nation, providing an excellent foundation for working in practices in the future. The students are just as diverse as the patients, with 19% of the class being underrepresented minority students in 2023.
Forward-thinking, with a powerful emphasis on digital dentistry and a strong community commitment, this college is a pioneer in dental research, allowing you to really make a difference in your local community and further afield.
One of the highlights of attending Rutgers School of Dental Medicine is the off-campus opportunities it creates. Regular overseas dental missions are organized to help students understand the immense impact dental hygiene has around the world.
North Dakota State College of Science (Wahpeton, ND)
Another one of the dental hygienist schools in the US which provides students with educationally enriching activities, the North Dakota State College of Science holds "Give Kids a Smile" events each year to provide students with the opportunity for hands-on training.
Offering only one entry level program, this university is a great choice for undergraduate students who want to earn their associate degree. Requiring at least one year of prerequisite courses, the program blends clinical dental hygiene experiences with biological, behavioral and social sciences, making it a very well-rounded curriculum.
One of the best options to secure work immediately upon graduation, the college's placement rate for the 2019-2020 academic year was 100%
Start your career in dental hygiene
Dental hygiene is an incredibly rewarding career with many positive aspects. But in order to be a successful RDH, you need to lay a strong foundation by earning your associate degree from one of the most respected dental hygienist schools in the country.
Make the extra effort now to get the best possible grades to increase your chance of being accepted. When you're receiving countless well-paid, flexible dental hygienist positions thanks to your educational experience, you'll be glad you did.