This is how creative practices get when opening amidst COVID-19
You are not alone, many dental practices are currently trying to deal with COVID-19. Read and learn from their experiences.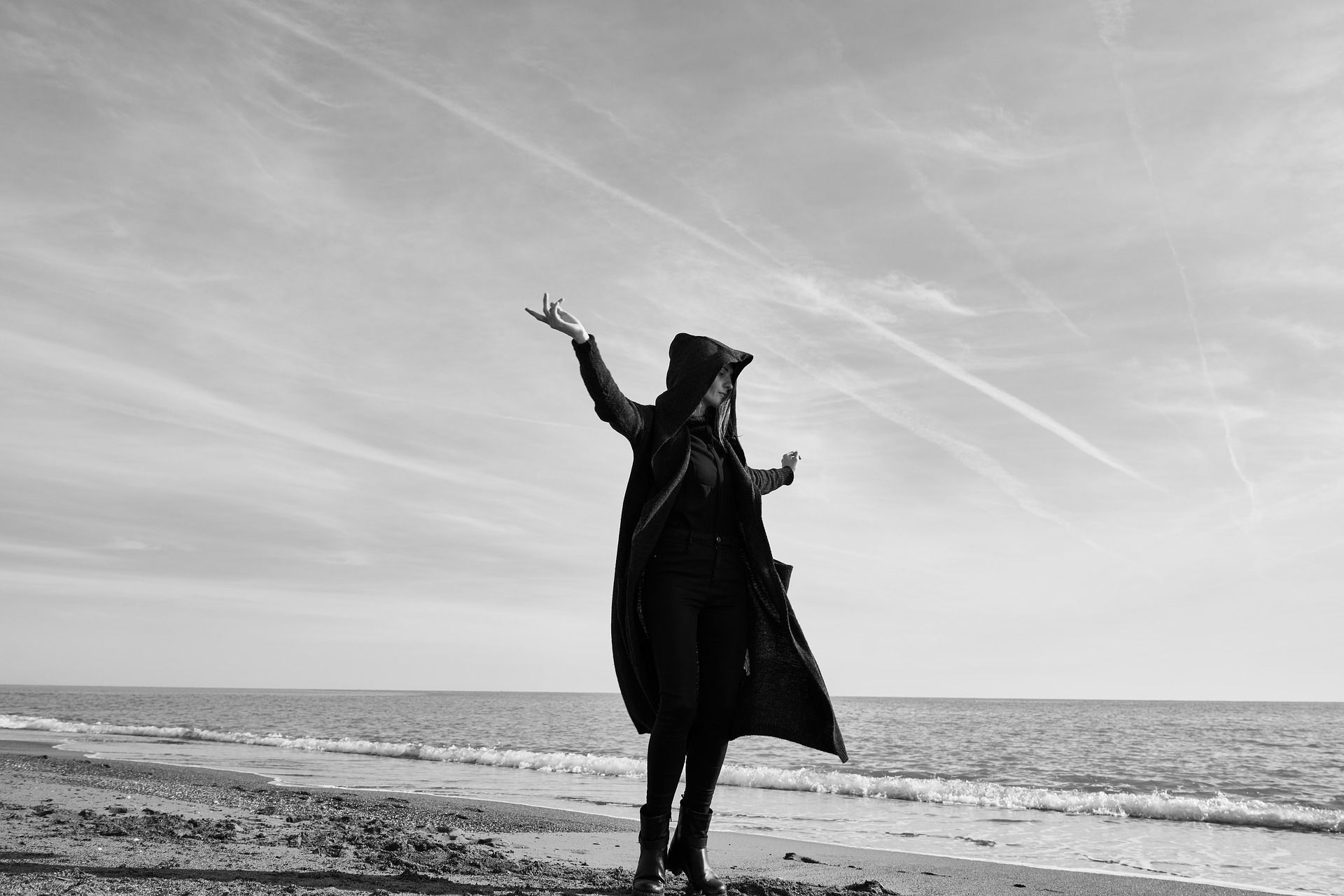 We are at the midst of a crisis. Positive cases of COVID-19 seem to be rising each new day, and everybody is greatly affected by this pandemic. For nearly two months, businesses, including dental practices, were in lockdown to prevent the disease from spreading.
Currently, many states have reopened different sectors of their economies. It was reasonable to open dental practices for routine procedures, as well, taking into account the significance of dentistry to human health. The American Dental Association (ADA) gave their statement, warning that the longer dental offices remained closed to preventive oral care and treatment, the more likely untreated diseases will degenerate, increasing the intricacy and cost of treatment.
But the pandemic is still with us, regardless of the need for dental offices to resume operations. So, what's the way forward? Dentists are urged to ensure that the reopening process conforms to ADA and CDC guidelines to reduce the chances of virus transmission in their offices. Some dental practices, though, have gone the extra mile and implemented other ingenious precautionary measures besides the CDC and ADA guidelines, as a way to curb this virulent disease.
Well, read on to see how these eight dental practices are getting creative in treating patients amidst the COVID-19 outbreak.
As North Carolina continues to reopen its economy gradually, Michael Riccobene, DDS and other dentists practicing throughout the state have resumed routine operations, despite knowing that COVID-19 has become a continuous threat.
Riccobene Associates Family Dentistry boasts of 36 offices across North Carolina from Charlotte to Wilmington. Riccobene, who is based in Cary, has already got his office ready to start seeing more patients. However, he admits that his office since reopening looks different. The waiting room has fewer seats, and patients are being advised to wait on their cars until the dentist or hygienist is ready to see them.
Screening of patients before they access the office has become a routine. Questions about their fever and recent travel patterns are asked. Employees are also screened for fever via routine temperature checks every day they report to work.
Additionally, high-efficiency particulate air (HEPA) filters have been installed in the office premises to scrub the air, ridding it of risky viruses and bacteria.
Currently, any dentist or hygienist performing aerosol-generating procedures should wear at least a gown, gloves, a face shield, and a NIOSH-Certified N95 respirator. The Occupational Safety and Health Administration (OSHA), has already made some recommendations in regards to the type of PPE dentists and their teams should don to reduce their exposure levels.
Riccobene had donated much of his earlier stock of PPE to frontline workers when there was a supply shortage. Luckily, he has managed to stock them back so that his team can be adequately protected when conducting risky procedures.
In other words, according to Riccobene, all of their 36 offices have strived to take the necessary precautions to ensure their patients and workers are safe.
Smiling Oak Dentistry closed its doors to patients back in March. Dr. Jeff Gardner DMD, MAGD together, with his team, used this time to formulate ideas on how to reopen their doors to the public safely. Presently, when you visit this Mount Pleasant-based office, it is a whole new experience.
Patients undergo a screening process and a health check before entering the office premises. This is done in their cars at the parking lot, as a way to encourage social distancing. Once cleared, they are directed to see the dentist. Unfortunately, the idea of patients reading magazines in the waiting room is long gone.
Moreover, workers are not allowed to go home with their scrubs. Dr. Gardner bought a washer and dryer so that all the laundry can be performed at the office premises.
Lastly, PPEs have become mandatory wear for staff at Smiling Oak Dentistry. They are now gowning up for dental procedures they weren't dressing for a few months ago. However, DR. Gardener's biggest worry is that he feels dentists and other dental professionals are being overlooked, especially when it comes to decisions regarding PPE. He believes that dentists being part of the healthcare system should also have a say in determining how protective wear should be dispersed and who should have access to it.
And don't get it wrong. Dr. Gardener understands why healthcare workers are being given priority to PPE. It's just that he also wants his patients and staff to be safe, and this can be achieved through fair distribution of PPE.
Some practices are spending ridiculous amounts to ensure their reopening meets all the possible safety measures. One example is the "Little Jaws, Big Smiles" practice in DeWitt.
Dr. Tansy Schoonmaker, a pediatric dentist and co-founder of the "Little Jaws, Big Smiles," approximates that the upgrades to their premises and the additional PPE cost her and her colleague, Dr. Cosmina Nolan, $30, 000.
For instance, they have mounted a room-by-room filtration system in the ductwork, stocked up on masks and gloves. And unlike before, now they replace plastic tubing each time they attend to a patient needing laughing gas or nitrous oxide.
What's more, employees are now required to cover their hair, as well as don an N95 respirator and face shield, especially when seeing patients - not forgetting the neck-to-toe gowns and gloves.
Dr. Kelli Fischer and her spouse Dr. Scott, have worked together in their family practice in Hendersonville, North Carolina, for 20 years. The COVID-19 crisis put a damper on that.
According to Fischer, its only retirement that would have pushed her to close doors or halt operations. Her patients, too, didn't in their wildest dreams imagine they would ever see Fisher Family Dentistry shutting doors.
After the expiration of the home order on April 30th, Fischer and her team resumed operations and are now seeing patients.
Currently, when visiting the Fischer Family Dentistry, patients are required to fill a form online. They then have to wait for their appointment at the parking lot, where they will also be screened for symptoms of COVID-19.
For instance, things like temperature will be checked, questions regarding their travel history will also be asked before they are allowed to enter the treatment room.
Employees now wear upgraded personal protective gear at all times. Unlike before, they are now donning a higher level of masks as well as face shields.
Generally, all these protocols aim at ensuring safety for everyone who visits the Fischer Family Dentistry. "We will take this slow and systematic and make sure we do it right the first time," Fischer says.
Under the recent directives, dental practices in Oklahoma have already started reopening. However, appointments are looking different, thanks to the precautions being introduced to minimize the spread of COVID-19.
One dental office that has been welcoming patients back for treatment in Edmond is Creative Edge Dentistry. According to Karl Bender, the owner of Creative Edge Dentistry, they took a lot of time planning and crafting safety measures that both the staff and patients will follow upon reopening.
For instance, when patients visit the office, they will notice plexiglass as one of the myriad precautions adopted, to keep everyone safe. And contrary to what was happening before, patients now wait in their cars instead of the waiting area.
Patients will also have to complete a short COVID-19 questionnaire as well as have their temperature and pulse taken. Besides that, wearing a mask is mandatory now before entering the treatment room.
Are there precautions in place to protect the staff? Bender explains that they (staff) will at all times be in protective gear. Different levels of masks are available for different uses, but she affirms that respirators are worn, particularly during aerosol-generating procedures.
Her office has also installed air purifiers throughout the premises to ensure the air is cleaned repeatedly. And because of the additional cleaning measures, procedures sometimes may take thirty minutes longer to complete, says Dr. Blender.
Dr. Amir Ganji took additional precautions before reopening his practice following the statewide stay-at-home directives that caused him to close down for weeks.
From May 18th, all Washington-based dental practices were allowed to reopen. This was a big reprieve after dealing with the tension and frustration of being closed, according to Dr. Ganji.
To keep his team and patients safe, Cannon Dental Hill installed air filters and altered their scheduling procedure to ensure that they are attending to fewer patients than usual. Additionally, they are now doing fewer aerosol-generating procedures and sanitizing surfaces regularly to minimize the risk of virus transmission.
Most Texans and Americans, in general, are depending a lot on technology during this period to communicate, work, and learn. But in order to reopen safely and enhance the wellbeing of his patients and staff, DR Brad Buckingham of Buckingham Dental has gone back to basics.
Dr. Buckingham says that he doesn't wish to make the visit to his office any scarier than to the grocery store. That means, he has abandoned all of his high-tech equipment, like the electric polisher and drills, and favored doing almost everything by hand. According to him, this keeps the patients visiting his office safer since there will be no spattering of contaminated droplets of water or saliva into the air.
"I feel a little bit of responsibility to make sure that if they're going to let me open up, and I'm going to take them up on it, that I don't screw it up," he said. This is just a simple sacrifice Dr. Buckingham has made to ensure his patients and employees are safe, and he hopes other dentists can do that too as they plan to reopen.
A visit to the dental clinic is somewhat becoming an option for patients in Wisconsin, although it appears a bit different now. At Wisconsin Dental Wellness clinic, which has now reopened, COVID-19 precautions commence in the parking lot. Patients sign-in on the practice's app via smartphones, their temperature is taken, and – one at a time – they are escorted into the office.
Dr. Charles Lau confirms that they have shut off the "living room" as part of their social distancing measures. Also, screening for potential carriers well before they arrive at the office has now become a norm for this office. Virtual consultations and reducing the need for in-person visits is another safety protocol that Dr. Lau and the team are embracing.
Wisconsin Dental Wellness's priority is to ensure that their patients and employees are safe. According to Lau, they are strictly adhering to CDC and ADA guidelines. They have also come up with a checklist of recommendations and guidelines that helps to ensure safety is observed at each phase of the patient visit.
What's more, Dr. Lau explains that they have installed a UV light air filtration system, which cycles the office premises every fifteen minutes. Besides that, the HEPA air purifiers plugged into the walls, and ceiling sanitizes air droplets that might be hanging in the treatment rooms.
Dominique Schneider, a lead assistant at Wisconsin Dental Wellness, says that they installed the purifiers and took other improved measures before reopening, to ensure patients felt safer when visiting their offices. He believes that, with all the technology and safety precautions they have in place, patients shouldn't worry at all.
Dental practices should keep the actualities of the 'new normal' in mind, even as they reopen
After almost two months of closed offices or emergency-only work, most dentists throughout the country have already reopened, or at least, they are planning to do so.
That puts them directly on the front lines of the COVID-19 outbreak and poses serious questions for patients and other dental professionals.
How safe is a visit to the dental office? What safety precautions should offices have? Should dental practices be allowed to test patients for COVID-19?
The bottom line is dental office visits are going to be significantly different now than they were three months ago. That said, always keep the patients informed and share safety protocols or relevant technology your dental practice is using. At least, this will help them feel at ease when making that first visit.