How to hire a dental assistant and don't go mad?
Hiring a dental assistant is easy, hiring the best RDA without wasting time is hard. This is how to do it right.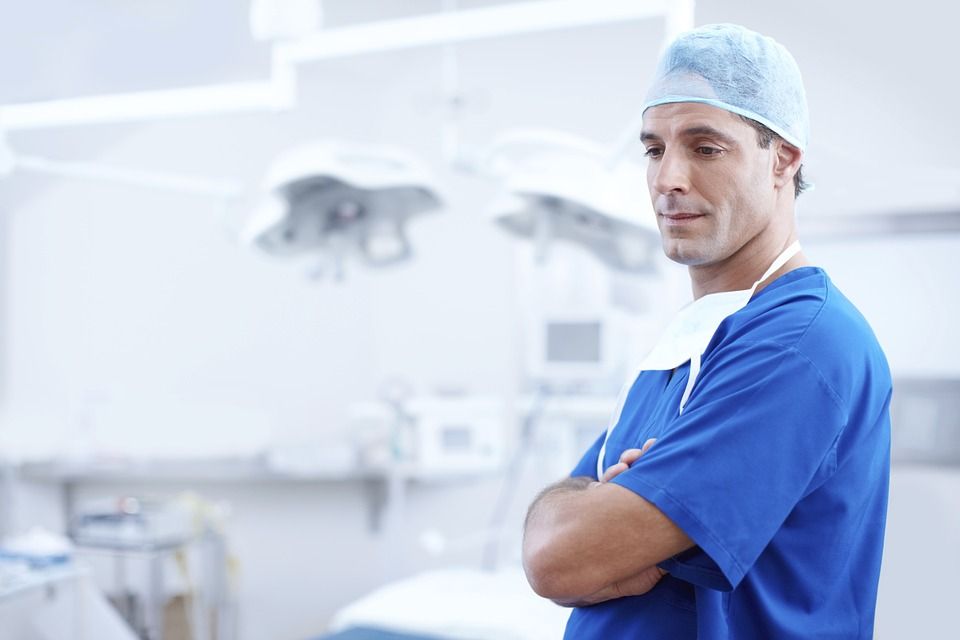 After being forced to provide only emergency treatment to patients for weeks due to the coronavirus, many dental practices are now experiencing a surge in patients requesting appointments. With so many patients to treat, you might be considering hiring additional dental assistants.
How many times have you hired a dental assistant you're truly excited about, only to realize a few days later that they weren't quite what you thought they were. You might have even ended up in a worse situation after employing them than before. The future for dentistry may be bright, but that doesn't mean it's easy to find top dental assistants.
The above scenario is something almost all dental practice owners will experience at some point. And it's one of the most frustrating parts of running a business. While you might be tempted to blame the employee for not being up to scratch or the person who recommended them, you could actually be the one to blame.
As the dental practice owner, you're the one in charge of the hiring process. If your method results in a subpar employee, you've got to take responsibility and make the changes that will get you top quality staff next time you're hiring.
Take onboard the following tips to avoid dental assistant recruitment pitfalls and find you next star RDA.
Understand qualification requirements
Employment requirements for a dental nurse, assistant or paraprofessional vary from state to state. In Texas, for instance, the level of training a dental assistant has determines the tasks they can be assigned. In Montana, an aspiring dental aide must graduate from a recognized or accredited program before they can practice.
This means that in order to recruit the best dental aides qualified for the job, you must be aware of the mandatory requirements in your state. These requirements are the minimum qualifications a potential candidate must hold in order to legally practice in each state.
If you're in a rush to fill a gap left by a previous employee, it's worth noting that Cloud Dentistry carries out dental license verifications for all the dental assistants listed on the site. This way you can hire safely in the knowledge that every dental professional you employ has the right qualifications, without having to confirm that fact yourself.
In addition to state requirements, you also need to consider the standards you've set for your dental practice. If your goal is to become the owner of the go-to dental practice in your region, you've got to raise the standards. Opt for RDA's with industry certifications, such as the Dental National Board's Certified Dental Assistant (CDA), and you'll be well on your way.
Additionally, you may wish to give more preference to people with some years of job experience. For example, if your dental practice specializes in orthodontics, search for a dental auxiliary who has served in an orthodontics clinic before. Experienced dental assistants won't need as much training as novices, saving you time, effort and money.
Know the specific roles you want the dental assistant to handle
The majority of dental clinic owners are aware of the typical administrative and patient care responsibilities of a dental aide. These usually include keeping records, scheduling appointments and preparing patients for procedures. But did you know that some dental aides have extra responsibilities, like carrying out fissure sealant procedures and administering nitrous oxide?
When recruiting an RDA, it's important to have an in-depth understanding of the kind of assistance your dental nurse or aide will be offering. You don't want to recruit someone with minimal qualifications or a poor skillset, only to discover later that they're not suited to carry out certain sophisticated tasks you need them to.
Develop a suitable job description for the dental assisting position your office needs before jumping into the labor market. This will help you find the right person early on and avoid wasting time with people who aren't a good fit.
Do you know how to find dental assistants?
Running a dental practice is somewhat similar to running a law firm. What makes the best law firms tick isn't only the status of the partners, but also the proficiency of the legal associates. So how do law agencies end up with the crème de la crème of associates?
That's easy. They don't waste valuable time seeking applications from just any "qualified" person. Instead, they poach associates directly from distinguished law schools.
You can follow a similar recruitment process. Visit the highly regarded dental assisting schools in your area and offer some of the most promising students an externship. This is easy to do once you set up a short training program in your dental office and let dental assisting schools in your area know about it.
Anyone genuinely Interested will apply, upon which you will get to pick who can attend the program. Consider even offering some form of compensation to attract the very best aides.
During each dental assistant's externship, you'll have a chance to interact with them, spot their weaknesses and strengths and eventually determine if they're the perfect fit for your office. Being able to watch someone work in your practice is one of the best ways to find out if they'll be a good match for your patients and your team.
Alternatively, you can seek the help of a dental staff recruitment firm to do this on your behalf. Industry-specific recruitment firms have a niche reach and guarantee your posting will only be seen by interested, qualified candidates.
Ask the right interview questions
Recruiting the right RDA for your dental office isn't just about getting experts who have the ability to fill the role. In this era when workplace culture is becoming a critical tool in many companies, hiring staff for cultural fit is also imperative.
That's why you must prepare wide-ranging interview questions for your dental hiring in advance. Besides the typical competency-based questions, here are some examples of questions you should ask:
What attracts you to the dental assisting industry?
How do you prefer working – alone or in a team environment?
Is there anything, if given a chance, you would change about this job description?

What challenges do you anticipate in this role

and how would you resolve them?
What are some of the challenges you experienced in your last place of work and how did you handle them?
How well do you know the professional ethics in dental assisting?
References and background checks
While some dental practices disregard them, background checks are necessary for any new hire. Regardless of how competent potential recruits appear, it's advisable to validate their credentials and licenses. However, be aware that it's good practice to notify applicants in advance that you'll be performing these kinds of checks.
If you reject an applicant because of something questionable you discovered during a background check, you should also be prepared to notify the candidate. If possible, provide the address, name or other contact details of the organizations that sold you the report. Ensure the candidate fully understands that you were the one who made the decision to reject their application and not the investigating company.
When it comes to references, dental office owners should stick to questions or matters specific to the job. The most critical issue here is if the applicant is eligible to be employed. Other questions can include the length of employment, salary and allowances, although the intangibles are fair game too.
When you hire dental staff with Cloud Dentistry, you can rest assured that you're working with the best. Background checks are available for everyone registered with the site and each dental professional's profile lists past reviews from previous clients.
Don't hire in haste
Let's say your longtime dental assistant has given you their two weeks' notice just as you're getting prepared for the busy season. Now who's going to hand you the instruments during operations, schedule patients' appointments, process X-rays and complete lab tasks?
Whatever the situation, don't panic and employ the first person who sends in their application. Take the time to make the right selection.
Position your practice for dental aide hiring success
Hiring dental assistants doesn't end when a potential candidate gets the job. It entails taking steps to make sure the new recruits ease into their job and feel relaxed in their workplace. Some of these steps include:
Creating an environment which supports your dental staff and affording them perfect work-life balance, guaranteeing retention.
Offering competitive salaries, creating workplace policies which promote respect, openness and trust.
Providing flexible working hours.
Putting your brand on the map. Potential dental employees will prefer to work in clinics with a good reputation.
Final thoughts
Recruiting a dental assistant is not an easy task. But it is a task which must be done – and done right. Following the above best practices, you'll be in a better position to land the most qualified assistants in the market.