Three budget strategies to keep your dental team happy
Your team is your greatest asset, read this post to discover tips on how to make them happier than ever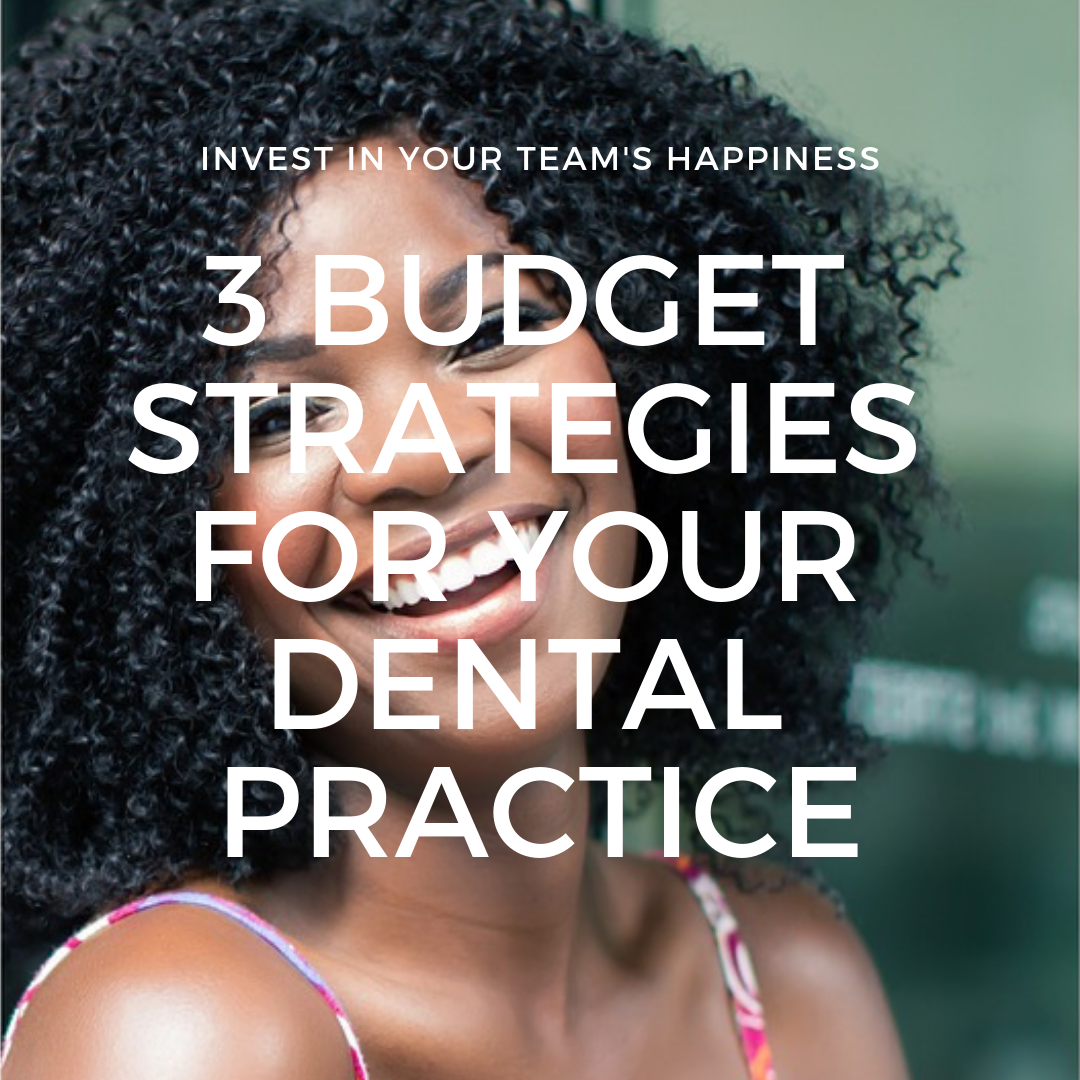 How do you ensure the happiness levels of your dental team remains high even when your budget is limited? It's obvious, not all dental practices can afford extravagant remuneration packages and keep up with the latest HR trends. As a dental office owner, you need not to worry anymore. Read to find out why…
Investing in your team's happiness is one of the most important things you can do if you really want your dental practice to succeed. A happy team is always motivated, engaged, and keen to exceed your expectations. However, as you might be aware, this happiness sometimes comes at a cost. Back in your mind, you know too well you are operating on a limited budget. How then do you handle such a situation?
If your bank accounts were reading like those of Google and Facebook, you could have doubled their salaries, offered hefty vacation packages, built a recreational facility equivalent to a theme park at the center of your practice, and provide each one of them with a chauffeur-driven SUV. That would make each member of your team quite happy. Isn't it? But as a dental clinic wishing to cut on expenses, this wouldn't be the wisest way to motivate your employees.
In this post, we will look at three main strategies on how dental practices can keep their staff happy without having to spend an arm and a leg.
1. Make recognition a routine
At times, little things matter a lot to your dental team – it's not always about making big changes, buying gifts, increasing salaries, or promising a trip to Yellowstone National Park. Sometimes it's just about giving a pat on their back, saying a casual "thank you," "good job", or any other flattering remark that's shows recognition for a task wonderfully executed.
These simple compliments actually mean a lot. People, by nature, always seek approval – in their school, society, families, workplaces etc. Appreciating and recognizing your dental team's efforts, works the same way. Let them understand that all the work they do – serving patients, helping in operations, processing piles of documents, working over time - significantly contributes to the success of your practice.
Alternatively, monthly or quarterly awards are another method of shining a light on top performers. Once more, cash prizes are great, but you have to think of more creative and cost-effective ways to do this.
Certificates and awards – Give certificates to recognize the top performing employees of the month or awards to recognize different achievements made by different team members.

More than one way to express gratitude – Appreciate outstanding work efforts with a simple handwritten card, or note, and place it on your office's brag board, newsletters, or social media channels to let everybody know that top performers gets noticed.

Monthly drawings – Come up with a clear criterion where employees earn entries by doing things such as finishing assignments early, perfect attendance, picking up an extra shift, or generally putting a commendable work effort. Provide small incentives like gift cards, gasoline cards, designated parking, lunch with the office executive etc. to show appreciation for their unending contributions to your dental practice.

TIP: Try to be fair, transparent and objective to avoid the opinion that you are favoring some team members over others.
2. Train and develop
Offering development and training opportunities is one of the most effective ways to keep your dental team members happy and motivated. This does not have to be a costly process. We understand you are operating on a budget, so you do not have to use external trainers or professionals as these come with an extra cost.
Take advantage of your internal resources. Encouraging your experienced employees to mentor or coach others is not only motivating for your new employees but also cost-effective for your dental practice. Actually, that a win-win situation for everybody!
3.Promote your team members horizontally rather than vertically
If your dental practice is operating on a limited budget, there is a big probability that it also has very few job openings, particularly when it comes to senior management positions. As such, team members looking to bolster their professional profiles can be persuaded to move to a more established dental clinic with more rungs to climb. Dental clinics operating in a shoe-string budget have to be flexible, creative, and aware of workers' well-being in order to create new and exciting opportunities for employees to join.
Make an effort of having one-on-one meetings with your team members. From these meetings, you can ascertain if your employees are happy in their current position, or where they would like to be in the future. Provide them with an enabling environment to rise through the ranks. Also remember, the time and effort you spend fostering better opportunities for your most performing team members will be paid back in the long run, since you won't have to waste more time recruiting and training new hires.
Bottom line
Dental employees, especially dental assistants, are the cornerstone of any dental practice. Usually, they are the primary point of contact with the patients and as such, can break or make your practice. Keeping them happy is paramount but at the same time challenging, if you are operating on a limited budget. You cannot afford the salaries offered by internationally recognized dental clinics, much less the benefits and high allowances.
However, we are very certain that, by adopting the above three strategies, your dental team will always be happy and ready to do their best. These strategies do not require a big budget to implement, hence can be a starting point towards having your dental practice ambitions met in a cost-effective manner.