Twelve best cities to work as a RDH / RDA post COVID-19
These cities are not only fun, they offer great job opportunities for dental hygienists and assistants. This is how to find the best jobs.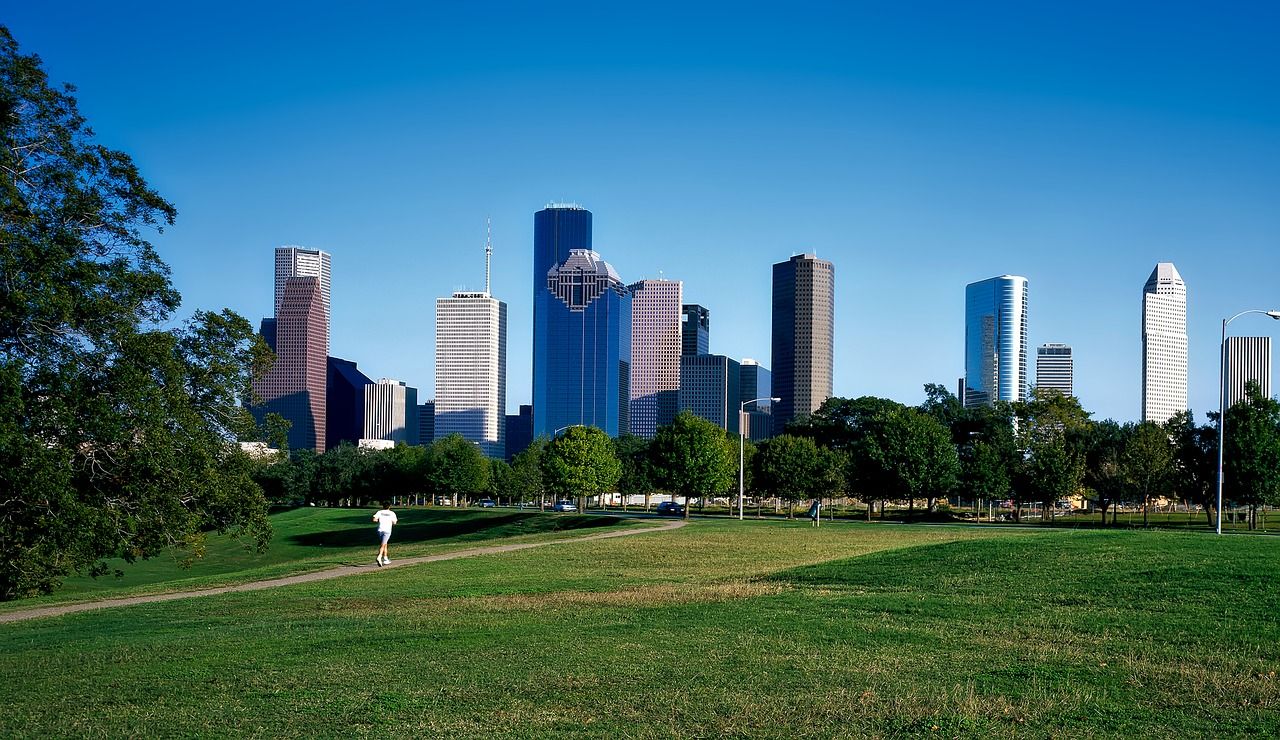 Whether you are a suburbanite or a big city person, we all have our personal preferences in terms of where we prefer to work.
Perhaps you can't see yourself leaving your home city, moving to another state or navigating your way through a hectic metropolis. Maybe the sound of the dry heat makes you flare-up in a nervous sweat, or the idea of trekking through Northern snow makes you shudder with revulsion. But is the city you love actually the best place to work?
In this post, we have examined twelve best cities to work as a dental assistant or hygienist in the U.S. Here we go.
1. Houston, TX
Usually referred to as "Bayou City" for its closeness to the Buffalo Bayou, or "Space City" as its home to NASA, Houston is known to locals as simply H-Town." With brilliant job prospects, relatively low cost of living, and one of the most diverse and youngest populations in the country, H-Town has much to offer its residents.
Dental hygienists and assistants working here have decent salaries for a city that the cost of living is somewhat reasonable. Hygienists average about $76, 638 per annum, while dental assistants take home about $38, 787. These figures are from salary.com as of January 2020.
It is good to note, while the cost of living is not high; housing can be more expensive, the closer you approach the center of things. House prices can be ridiculous in affluent areas such as Allen Parkway and the Washington Avenue area. Thus, consider living in cheaper neighborhoods, such as Jersey Village and Tomball, which are located outside the city.
Now, Houston can be eventful for travel hygienists and assistants wishing to relocate. There are all sorts of things to see and places to visit, in their free time. From Theatre District to the Houston Museum of Natural Science to the Johnson Space Center, one can never be bored while in "Bayou City."
For the sports enthusiasts, they can enjoy watching the Rockets, The Texans, and the Astros. History buffs can also have fun strolling around the Fifth Ward's Frenchtown or checking out the Sam Houston Hotel and Clayton Library.
Whether living in Houston or visiting as a travelling hygienist, getting around the city is effortless, as the public transport system is quite decent. Interstate 45 cuts through and then skirts Houston City to the west, and eventually arcs around to the north. That's virtually the entire city.
2. Dallas, TX
So you are thinking of relocating or accepting gigs from Dallas. You have made the right decision. In 2017, Dallas or Bid D. as it is commonly known, was the fastest growing city in the U.S with roughly 300, 000 citizens packing their belongings and settling there.
Additionally, in their 2018 "Best Cities for Jobs" edition, Forbes ranking placed Dallas above all other America's large metropolitan areas. Like Houston, Big D. is an economical and commercial hub; no wonder job opportunities come in plenty. And the wages here are not too bad also. The average salary for dental assistants working in Dallas, TX is $37, 476 while that of the hygienists is $74, 047.
Nothing is more critical for travelling hygienists and assistants than being able to move from one practice to another. Getting around in Dallas is painless; thanks to the well-developed network of state highways, toll-ways, and interstate freeways.
They say; work without play makes Jack a dull boy. After seeing patients the whole day, you need to loosen up. Take time to enjoy the 61.6 miles of jogging and biking trails, hundreds of playgrounds, basketball, volleyball courts Dallas has to offer. If you are a sports fan, then you have not been left behind. Dallas-Fort Worth Metropolitan area, as you might be aware is home to major league teams such as Dallas Mavericks, FC Dallas, Dallas Cowboys, Dallas Stars, Dallas Wings, and Texas Ranger.
3. Austin, TX
Thanks to its bustling cultural scene, affordable housing, and warm weather, it's no secret that Austin has momentous appeal to all types of workers. While some may argue that Austin is a moderately expensive city to reside, the comparably high wages paid to workers in this region offset the cost of living. According to Salary.com, dental assistants take home an average annual salary of $37, 217. Dental hygienists, on the other hand, pocket an average of $73, 535. With that kind of salary, you will have lots of options for places to reside.
For the fun-loving, there is no shortage of stuff to do or places to visit in Austin. The city is home to a beautiful ballet, unequaled museums, exceptional shopping and stunning outdoor spaces. So, in your free time, you can easily spend your afternoons paddling the lake and afterwards visiting the many history museums in the city.
4. Denver, CO
Are you feeling a draw to Denver, CO? The New York Times referred to Denver as a "millennial Magnet," primarily because of its healthy economy. It's among the fastest-growing cities in the U.S and made the 2017 WalletHub's list for the "Best Cities for jobs." Additionally, Denver is considered as the no. 2 best places to reside according to U.S News & World Report.
As of January 2020, Dental Hygienists at Denver earned an annual salary of $74, 769. Dental assistants, on the contrary, took home a decent annual salary of $37, 841. Compared to other major U.S cities, the cost of living in Denver is practically near the middle of the pack. Of course, it's not as expensive as Boston or Los Angeles (not to mention New York or San Francisco), but it isn't as low-cost as the cities in Texas. Hope you get the picture.
Getting around Denver city itself is practically simple for those hygienists and assistants who wish to work in multiple dental practices. The city's public transport system – The Regional Transport District – offers hundreds of bus routes.
Are you worried about the weather? The weather is almost too accommodating. Denver gets 300 days of sunshine annually. Those drizzly Sundays and Saturdays that give you an excuse to be in pajamas all day are few and far between.
Lastly, Denver is a city for the adventurous. The Denver neighborhoods are filled with a plethora of activities and attractions to keep you occupied. There are activities such as rafting, camping, backpacking, fishing, hiking, skiing, snowboarding, biking hot springs, national parks and more!
5. Chicago, IL
Besides the high salaries, dental assistants and hygienists working in Chicago will always enjoy a share of summer beach fun, good food, and stunning views of Lake Michigan. But there is even more to that!
If you love walking to work, then Chicago might be ideal for you. Also, if you don't own a car, the famous "L" train and endless bus options will get you to the office early and comfortably.
Are you having a bad day at work? You can laugh it off and unwind at the Alfred Caldwell Lily Pool or the Promontory Point. Alternatively, from your office downtown, you can easily access a golf course within minutes (And most Chicagoans get out of the office on time to do so).
What's more, there is no wrong time in Chicago to order your favorite deep-dish pizza. Speaking of food, the "Windy City '' has a little bit of everything. The dining scene includes renowned steakhouses like Gibson's Bar and well-known hot dog joints like The Wieners Circle.
6. New York City
How can anyone forget this world-renowned metropolis, which extends to neighbors like Jersey and Newark city? It continues to be a key destination for young dental professionals who wish to make a name for themselves in a capital that offers nearly everything.
That said, when you are in New York City, you will need to budget. It's no secret that the cost of living in New York is high. For instance, dental hygienists make an average salary of $90, 470 annually; however, according to a 2019 report from Apartment List, renting a two-bedroom apartment in NYC costs about $2, 500 per month. That means hygienists wishing to work there would need to spend more than 33% of their earnings on rental fee (an oft-cited threshold for affordability). That would also be a big mountain for dental assistants to climb; bearing in mind; they earn an annual salary of about $45, 788.
But you can save on transport cost since getting around often involves walking (a lot of New Yorkers can be identified by their fast-paced walk). Other options to navigate the city include the famous yellow taxis, buses, or riding the subway.
NYC may be a high-cost city, however, living there will always guarantee a multi-sensory experience: from the countless skyscrapers, the inviting smell of street food, and the hundreds of neighborhoods begging to be explored.
7. Boston, MA
Moving to Boston appeals to dental assistants and hygienists who wish to reside in a diverse and vibrant coastal city with world-class shopping, cultural opportunities, excellent healthcare facilities, and appreciation for history. And with its plethora of renowned dental offices, it may come as a little surprise that Boston is a reasonably great city for dental professionals.
Hygienists make an average of $84, 391 per annum, while dental assistants take home an average of $42, 711, which is a bit on the higher end for the entire country. If this isn't enough to make Boston one of the best cities to work in, here are other significant attractions that might appeal to you during your stay there:
8. San Diego, CA
When picking a placement for your travelling hygienist or assistant adventure, San Diego should top your list. As stated by Livability, "the local economy continues to grow in sectors such as biotechnology, healthcare, international trade, research and tourism." As such, with a continuously growing healthcare environment, there are fresh opportunities for dental professionals opening up daily.
San Diego has some of the most competitive dental hygienists and assistants in the game. Hygienists earn around $80, 389, while assistants pocket nearly $40, 685 annually. These competitive salaries will ensure you enjoy as many tacos as you desire on Taco Tuesday.
And if the salary isn't enough to persuade you, perhaps what this city has to offer will. San Diego is a hub for arts, nature, culture and great food. Also, there are endless activities you can enjoy in this coastal city. Whether you crave to drive to the gorgeous cliffs of La Jolla or hike the trails of Torrey Pines, San Diego will never be too dull for you.
One of the city's renowned parks, Balboa Park, can fill up a huge part of your off days. The catalog for this park's attraction is extensive but includes 4 major performing arts centers, 15 museums, 19 gardens, and of course the famed San Diego Zoo. Honestly, you have no excuse not to consider working or living in this city.
9. San Francisco, CA
San Fran, SFO, Frisco, – whatever you wish to call it, San Francisco should be on your travel hygienist or assistant bucket list. It is a city rich in history, culture, and food – and it is waiting for your visit.
The likelihood of finding your fortune here is very high. The California Gold Rush brought about a lot of migration westward, in an attempt to strike it rich. And you will consider heading west too when you see the wages associated with the travel hygienists and assistants:
So, how do you find your way around the city, to earn that kind of salary? The hills of San Francisco are infamous, and professionals who bring their cars are brave indeed. However, you can access the East Bay on the BART, and SFO has those remarkable cable cars and trolleys if you would prefer to leave your car at home.
And if you love some outdoor fun, then you will have another reason to love San Francisco. Attend a live show or get lost in SFMOMA. Catch a Giant's Game or 49ers when they are playing at home. The quirky and curious types also can enjoy an afternoon or evening at the Musee Mecanique or the Cable Car Museum.
What new interest or hobby do you think you discover while you are here?
10. Atlanta, GA
Some might claim that it has it all – a fascinating history, great food, craft food, great music scene, professional sports teams, and a ton more.
But many dental assistants and hygienists wishing to work here have a lot of questions on their mind. How much does it cost to reside in Atlanta? Where is the ideal place to live? Moving to a new city is undoubtedly overwhelming.
Thankfully, Atlanta is a quite affordable place to live or work. The cost of living is 2% lower than the national average. Specifically, it's about the same as Dallas, cheaper than Miami, and exceedingly less expensive than NYC.
As one of the country's fastest-growing cities, ATL has the most dental assistant and hygienist jobs in Georgia State. Where else can you be at the center of the healthcare industry among countless world-class hospitals and dental practices? Besides the numerous medical and dental facilities, ATL is also home to several Fortune 500 and 1000 companies, including Coca-Cola and CNN.
When working as a registered dental hygienist and assistant in Atlanta, expect to make a salary of $73, 960 and $37, 437 respectively. However, you can earn more than that, if you work in the greater metropolitan area of ATL. Get more information about the dental hygiene sector in Atlanta and Georgia in general, here.
11. Orlando, FL
Many know Orlando as the home to Disney World, but there is more to that. Actually, Orlando and its adjacent towns have grown into an active metropolis, full of history and culture, arts, five-star cuisine, and golf courses galore.
With literally hundreds of hospitals and dental practices within based here, "the City Beautiful" is one of the greatest places to work and live as a dental hygienist or assistant, especially if you love having fun.
That aside; did you know that Orlando and the state of Florida, in general, utilizes more travel or temp health care professionals than any other region in the country? There is a high volume of temp dental and other medical professionals in Orlando and Florida in general, driven mainly by the seasonal population fluxes.
Therefore, dental professionals can expect to experience an influx of jobs in Orlando, mostly in October, December, and March. Hospitals and dental practices know this well in advance; thus, they release these job vacancies very early. This is recommendable because it gives job seekers a head start they usually don't receive in other locations.
Most importantly, the pay rates for dental professionals working in Orlando are relatively stable. According to salary.com, dental hygienists and assistants earn an average salary of $71, 127 and $35, 998 respectively. While there are disparities in pay rates, these disparities tend to be much less evident than they are in Texas and California. Meaning, you are likely to get more value for your money in neighborhoods with the lowest cost of living.
And don't worry about the housing issue. Securing a house in Orlando is much easier when compared to other cities in the U.S. Because of its reputation as a short-term destination for both snowbirds and general tourists, Orlando or Florida State generally, is flush with furnished condos, apartments, and homes that accept short-term leases. Just as there is a dedicated website to help dental professionals find jobs, there are various sites devoted to the city's short-term and vacation housing-hunting needs.
Situated in central Florida, Orlando city is in proximity to both the west and east coasts. After a long day at the office, depending on what kind of water activities you prefer, you can head either direction and enjoy the various beaches. Popular vacation spots like St. Petersburg, Miami Beach, Savannah and St. Augustine can all be accessed in less than four hours when driving from the center.
12. Los Angeles, CA
Whether you love the Sunset Strip or Disneyland or Hollywood-style glitz and glam, you should consider a travelling hygienist or assistant assignment in LA. And besides the glamour, it is a well-known fact that Los Angeles and California, in general, boasts some of the most attractive salaries in the nation. Dental assistants earn an average of $42, 598 while hygienists take home an annual salary of $84, 167.
What's more; there is a range of housing arrangements to consider when working in LA, such as hotel rooms where all the necessary amenities are at your disposal; furnished apartments that offer extra living space, or even renting a room in someone's home.
It's normal, after a hard day's job trying to cater to your dental patients' needs, you wouldn't mind eating your heart out. Fortunately, Los Angeles has tons of restaurants to satisfy any palate. For instance, for fancy French dishes, make an effort of visiting the Petit Trois. And on Sundays, try the Smorgasburg for all the eating you can do in a single day.
Take care not to get lost on the vast LA parks. Despite the urban sprawl, Los Angeles has dozens of first-class parks where you can unwind. Ride the Ferris wheel at Pacific Park and release your inner at Hogwarts at Universal Studios.
You can also try to be a beach bum on your off days. Stroll along the shores of El Matador Beach. Swim, scuba dive, surf at Leo Carrillo State Beach. Play beach volleyball and fish at Manhattan Beach. And if you are a social butterfly, mingle with the crowds at Venice Beach.
That's it
There you have it, though these are just twelve cities. As you are aware, the US has thousands of cities for a travelling dental professional to call home. So, which city do you think has the bragging rights? The answer depends on your life and career goals!
Picking a city over a rural area guarantees ample job opportunities usually paired with reasonable pay. Cities also guarantee more diverse populations which are perfect for hygienists and assistants who seek to build up their cultural competency.
So, whether you are looking for the hurly-burly of a city that never sleeps or the peaceful vibe of a city recognized for its natural beauty, it's up to you.
Maybe you are still trying to figure out what sort of off-duty life will be most satisfying. As professionals in a demanding career, it is advisable to create a life outside of work which includes time to relax and recharge.
And since the activities, you do to relax, and recharge may differ from the next person, take this into consideration when exploring new locations.
But if the mentioned above cities appeals to you, take advantage of Cloud Dentistry and see what placements are available.