Complete Guide to Dental Practice Outsourcing
If you've recently expanded your dental practice, outsourcing at least some of your more troublesome tasks has likely crossed your mind.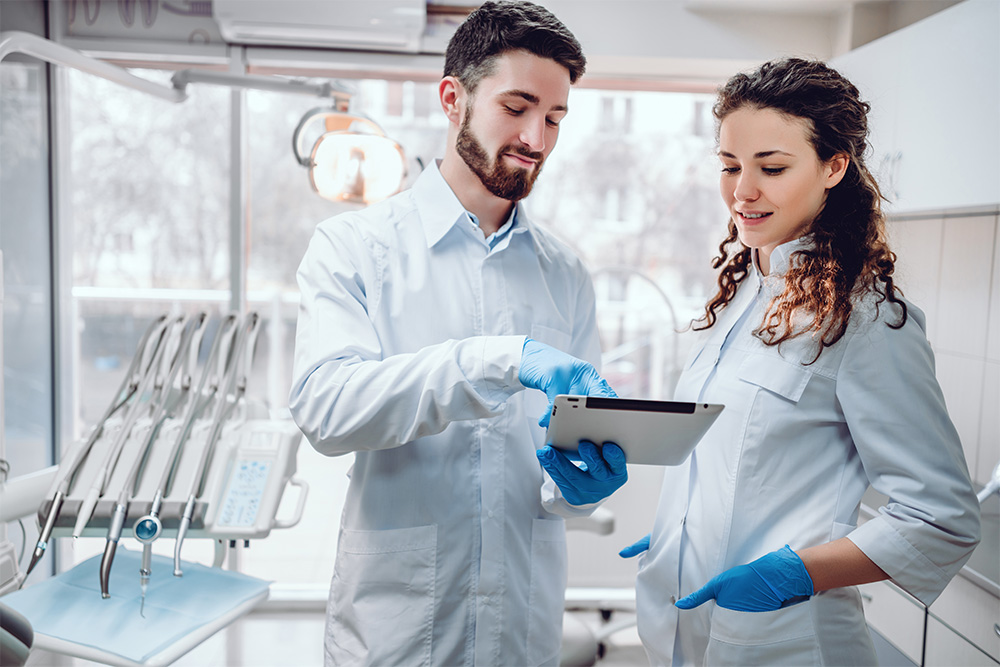 No two dental practices are the same. Some enjoy great success with outsourcing, while others are capable of handling most things in house. Even if you've always taken care of work such as marketing, scheduling services, insurance, billing, and staff on your own, outsourcing might be the right move for your business.
Here are some questions you need to ask yourself to help you decide if your dental office is best off keeping tasks in house or outsourcing them:
Does your in-house team have the required expertise to complete all current tasks?
If you outsource, can you find a company that will represent your brand the way you want?
Can you trust the outsourcing company to do a good job?
Is it more affordable to hire additional staff or to pay for the services of an outsourcing company?
Do you want a short-term or long-term solution?
Is it important you control all aspects of your business?
If you've answered the above questions and come to the conclusion that outsourcing might be highly beneficial for you and your business, there's still a lot you need to think about. To help you make the right decision, here's an overview of the most common aspects of dentistry some practices outsource and the pros and cons of each side.
Marketing
Marketing and branding are both essential parts of running a successful dental practice. Manage these aspects well and you'll maintain your current group of patients and attract new ones at the same time. But do it wrong and you could be left with an empty waiting room. With this in mind, is it better to keep your marketing in-house or outsource it?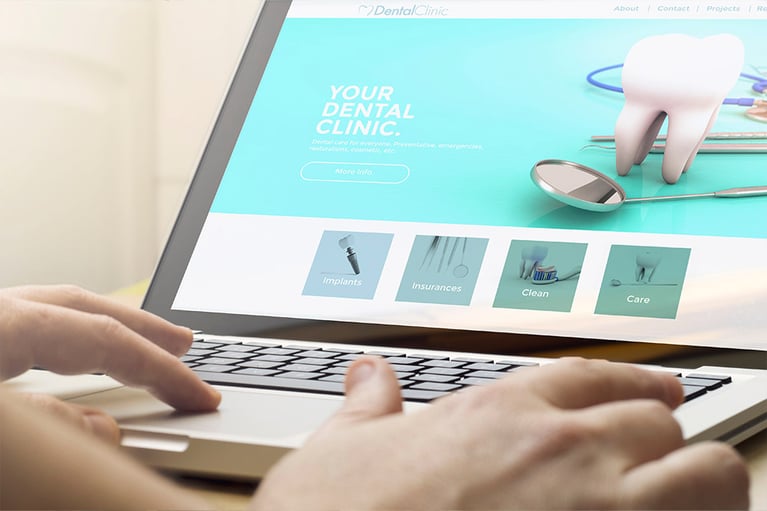 Pros of Outsourcing Marketing
You'll save money
When you work with a marketing agency, you don't need to worry about the hidden overhead costs of paying an employee, such as insurance, recruitment fees, 401K, sick pay, vacation time, etc. Most agencies either charge a fixed price each month or an hourly rate in return for providing you with the assistance of a real expert. This works out much cheaper than paying an additional employee who might not have anything to do when things are slow.
You get a real expert
When you hand over the responsibility of marketing and branding to an office manager or an associate, you're not getting the benefit of a true expert. But when you hire a marketing agency to take care of it for you, you're getting a marketing expert with years of experience in their field. They've had plenty of time to test out different techniques, so they're well versed in what works and what doesn't.
You can have a versatile marketing team
A marketing agency gives you access to a team with a portfolio of skills. Regardless of whether you choose a large or small agency, it's likely their fee will include everything from web development, design and strategy to copywriting, photography and advertisements. If you choose to keep your marketing in-house, you're limiting yourself to the knowledge, experience and learning ability of a single person.
Cons of Outsourcing Marketing
Trouble establishing trust with an out-of-office team
When you keep your marketing in house, you can relax in the knowledge that the person responsible is showing up to your practice each day and completing the tasks agreed. However, when you work with an out-of-office marketing agency, you have to trust they're being honest about their expertise, knowledge and experience and that they're putting the full hours in if you're paying by the hour.
No in-office communication
If you realize you made an error when requesting some marketing materials or you've got a last-minute campaign you'd like you advertise, you can easily pass on the information quickly and effortlessly to someone in-house. However, if you need to advise your marketing agency of any changes like this, you've got to wait for them to respond to emails and you might incur additional charges if the previous work has already been completed.
Problems understanding business culture and products
Running a dental practice is unlike running any other type of business. This means you can't just hire any marketing agency—you need to choose one that specializes in dentistry. If you can't find a dentistry-specific marketing agency, you might run into problems when it comes to understanding your business culture and products.
Patient Scheduling Services
One area that many dental practices could benefit from improving is patient scheduling. The constant flow of appointment requests, cancellations and changes can cause a practice to descend into total chaos if there isn't a reliable team and strong system in place to manage them.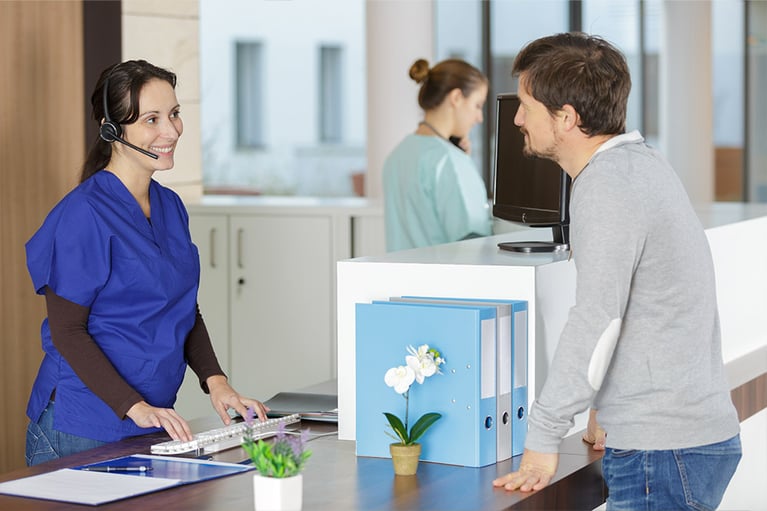 Pros of Outsourcing Patient Scheduling Services
Better use of receptionists' time
Dental receptionists are tasked with a lot more than simply arranging patient appointments. They're often also responsible for areas such as billing and customer service. When you outsource your patient scheduling services, you take the pressure off your receptionists, leaving them free to excel in other parts of their work.
More attended appointments
Having a dedicated team to answer patient calls means there will be fewer missed calls and therefore fewer missed opportunities to book appointments. This means your patients will feel more appreciated, enhancing your practice's reputation, and your income will grow as you book more treatments.
More flexibility
When you keep your patient scheduling services in-house, you can only answer calls when your practice is open. Otherwise, your receptionist has to scan through emails, social media messages and voicemails before they can begin arranging appointments. Outsourcing patient appointment services means patients can call at their convenience and a dedicated team can fill your time slots as needed.
Access more diverse talent
When you hire a new employee, you're usually limited to a small number of people who are suitable for the role and live in the local area. This simply isn't the case when you outsource. By making your patient scheduling services out-of-office, you have access to a much more diverse group of talented people who aren't restricted by geographical location.
Cons on Outsourcing Patient Scheduling Services
Lack of control
The main thing you give up when you outsource any part of your business is control. While you can provide the agency with some direction, you're ultimately handing over responsibility to a group of people who should be more knowledgeable and skilled in the matter. Some dental practice owners find it difficult to maintain a high level of control when working with people who are off-site.
Alignment issues
Because you can outsource your patient scheduling services to an agency literally anywhere in the world, you might struggle to find an agency which aligns with your business plan. With different time zones, it could prove difficult to find someone who can respond to you quickly and answer patient calls during your preferred hours. With so many different types of communication available (calls, online messaging, email, etc.) you might be forced to contact the agency through a method you'd rather not.
Risk of upsetting employees
If you choose to outsource your patient scheduling services, it's likely your receptionist will feel at least a little put out. You can usually preempt this issue by discussing the opportunity first with your receptionist and letting them know that you're looking into outsourcing to help free them up for more important tasks. But there's still a chance you'll upset your current receptionist. A positive work culture leads to increased workplace productivity, something you don't want to jeopardize.
Uncertain quality levels
Outsourcing is only ever effective and beneficial if you're getting the quality you expect. Anything sub-par will only leave you disappointed and out of pocket. Make sure you clearly communicate the quality you expect before you hire a new agency so everyone's on the same page.
Insurance
Dealing with insurance companies is one of the biggest headaches dental practices are forced to deal with. Outsourcing your insurance claims not only alleviates the stress that would otherwise be passed onto your staff, but it also helps ensure you do it properly every time.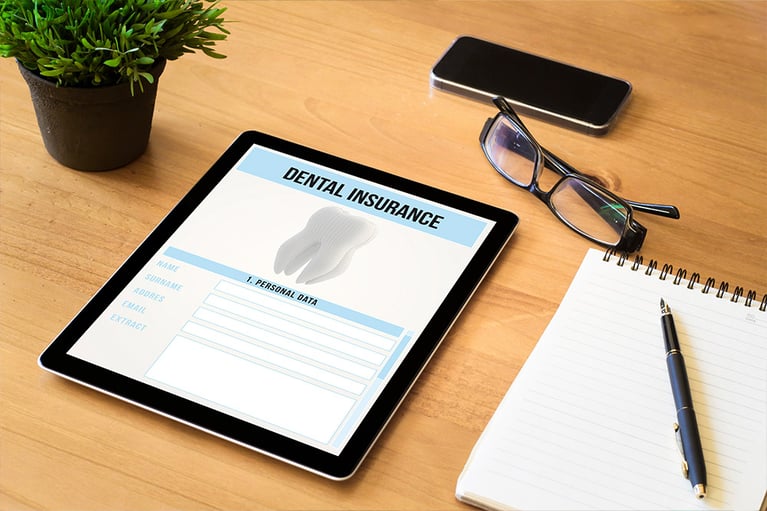 Pros of Outsourcing Insurance
Fewer outstanding insurance claims
When you put a member of staff in charge of following up on outstanding insurance claims, they get paid whether or not the money ever enters your practice. However, when you hire an insurance agency to collect your money, they only get paid when claims are collected. This often leads to significantly fewer outstanding insurance claims, since agencies are much more motivated to collect.
They're experts
No matter how experienced your receptionist or office manager is with insurance claims, it's unlikely they're experts in the field. However, insurance agencies are comprised entirely of experts who have taken years to master their skills. They know the proper action to take to ensure your money is collected as quickly as possible.
Reduce risk of embezzlement
No one wants to think badly of their staff, but embezzlement is an issue in every industry. When you outsource insurance, you're taking one step closer to protecting your dental industry, as having someone outside the office take care of the insurance money without being able to physically touch it reduces temptation levels. Equally, when your practice staff know there's a third party keeping an eye on the figures, they're much less likely to take a risk themselves in case they get caught.
Cons of Outsourcing Insurance
Struggle to find a good match
Just like you need to find a marketing agency that specializes in dentistry to truly enjoy the benefits, you also need to find a top notch insurance agency that focuses on dentistry insurance if you want your outsourcing efforts to be successful. Despite being a seemingly high in demand service, there are surprisingly few outsourcing agencies that specialize in dental insurance and even fewer that still have an excellent reputation.
Little quality control
As a dental practice owner, it's likely a large chunk of your profits are tied up in outstanding insurance claims. This means to run a successful dental office, it's important you collect this money. When working with in-house staff, you have a lot of control over this task. But when you outsource it, you have very little say. Since the team in charge of collecting the money you're owed likely isn't solely dependent on your account for business, there is a possibility they're not giving your practice the time, dedication and effort you think you're paying for.
Potential limitations
Limitations might be present within some insurance agencies. This means the services they offer you could be restricted because of lack of access to specific information or poor communication between your dental practice, the agency and the insurance companies. Keeping your insurance collections in house reduces the number of places errors can be made and information lost, while keeping communication as quick and simple as possible.
Billing
For dentists, the challenge of collecting what they're owed from past patients is even greater. Some patients genuinely misunderstand their situation, believing their insurance company will pay for everything in full and then drag their feet on payment when they find out that's not the case. Outsourcing your billing can help free up your time and ensure more money is collected.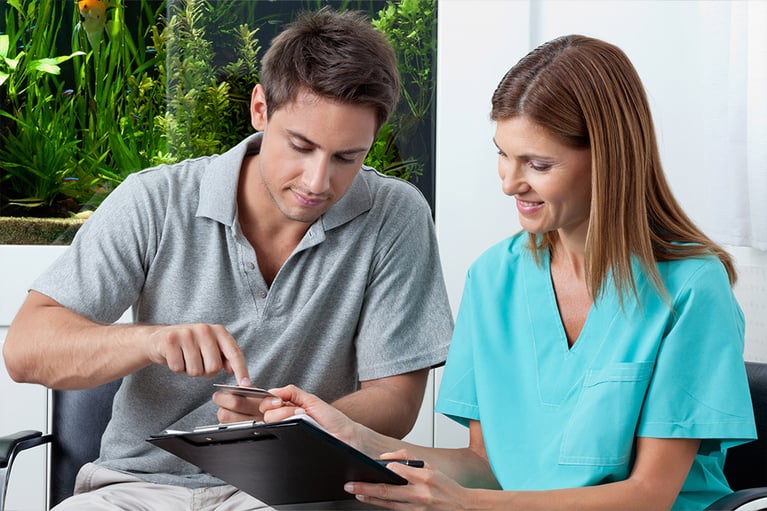 Pros of Outsourcing Billing
Reduce paperwork stress
No one enjoys seeing a pile of paperwork on their desk and when it comes to billing, there are usually several stacks piling up. When you outsource your billing, you literally hand all the paperwork over to someone else. The result is your practice looking more orderly and your receptionist's mind being freed up for other tasks.
No need to train additional staff
When you keep your billing in house, there's usually only one person who knows how to do the job properly. This means if they leave their position, fall sick or take a vacation, your dental practice could suffer, since there's no one else who knows how to organize billing. However, when you outsource your billing to an agency, you've got access to a dedicated team made up of a number of people. If one of them quits or is absent, your billing is still processed as usual.
Fewer billing errors
Putting an individual in charge of high volumes of paperwork means there are sure to be some errors. But hiring multiple people to take care of your billing in house can be expensive. Agencies that specialize in medical billing are large enough that they can delegate an acceptable amount of work to each experienced individual, resulting in fewer errors overall. Not only does this save your receptionist time correcting errors, but it also increases patient satisfaction, since they're certain to complain if they receive an incorrect bill.
Cons of Outsourcing Billing
Undetermined qualifications
Regardless of whether or not they hold any supporting qualifications, anyone can offer their services as a bookkeeper—there is no legal obligation to complete any kind of prior education. When you hire a billing agency, you're putting your trust in them that they're qualified to do the job. Even if they claim all their workers have ICB (Institute of Certified Bookkeepers) or IAB (International Association of Bookkeepers) certification, you can never be sure your billing tasks aren't being handed to a new intern.
Unforeseen costs
It's important you understand exactly what you're paying for when you outsource your billing. It's not uncommon to accept the quote, sign the contract and then find out you're responsible for paying for computer software licensing and you must provide a desk for a freelance bookkeeper to occupy once each week. Even if you get a stellar bookkeeper who does a great job, can you really afford to pay for their software and to create space for them to work? It can sometimes feel like you've created one problem trying to solve another.
Lack of transparency
Even if your chosen outsourcing company doesn't ask you to purchase additional software, if they don't use the same software your practice uses, their actions aren't going to be entirely transparent. While this discrepancy is completely incidental in most cases, there are some companies out there that purposely choose opposing software so their client administrators can't see what they're doing. It's important that both sides can see each other's work for true transparency.
Staff
One of the biggest overheads of running a dental practice is the costs of hiring and employing full-time employees. However, you can almost always reduce these costs by exclusively hiring independent contractors or using them to complement a small team of employees.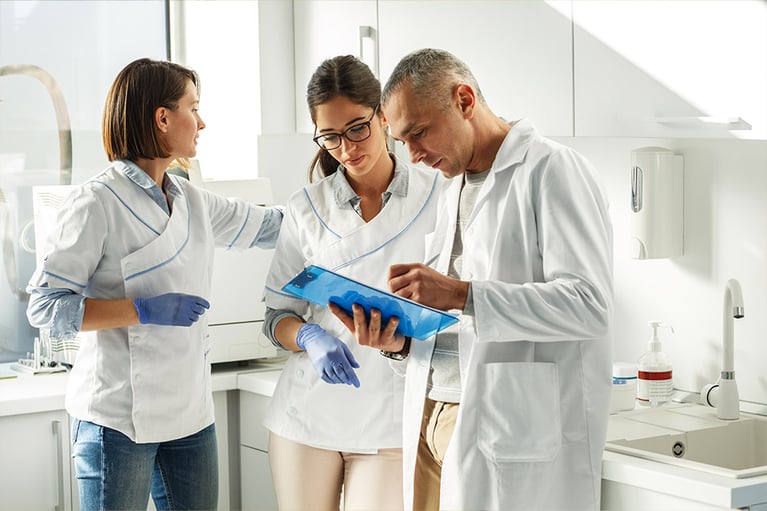 Pros of Outsourcing Staff
More cost effective
When you use an online matching platform like Cloud Dentistry to hire independent contractors, you only ever pay for the hours you require the dental professional to work. If you're going through a busy patch, you can increase the number of hours or number of workers to meet demands. Then when things quiet down, you can reduce the number of temp staff or lower everyone's hours accordingly—all without having to worry about continuing to pay for employee benefits and other associated costs.
Offer more flexible practicing hours
Many full-time employees want a specific working timetable that doesn't change. However, when you work with temp dental hygienists and dental assistants, they're often happy to work out-of-the-norm hours that change regularly. Being able to offer your services outside the usual 9am-5pm window means you can appeal to more patients who simply can't get to your practice during the day.
Provide a greater range of services
Outsourcing your dental staff means you can hire people with valuable skills without exhausting your staff budget. Instead of paying for a full-time specialist dentist or referring patients to another practice when they need specialist treatment, you can hire a specialist dentist who can handle the work for only the hours you need them onsite. This way you can keep more of your current patients, use a greater portfolio of treatments to attract new patients and increase your earning potential.
Cons of Outsourcing Staff
Restricted availability
When you work with temp staff, rarely will yours be the only practice they work at. Usually, independent contractors work at a number of dental offices. This means that if you find a temp worker you want to hire on a regular basis, they might not always be available for the hours you want them. One way around this is to hire them on a permanent basis if they really do provide your practice with immense value. When you go from hiring a temp member of staff regularly with Cloud Dentistry to making them your full-time employee, there are no additional fees involved.
Compatibility
Even though Cloud Dentistry provides you with all the tools you need to chat to dental professionals before you give them a job offer, you can never be 100 percent sure they'll fit in with your team when they walk through the door. Fortunately, if it turns out your current team and your new temp member of staff aren't compatible, you can simply avoid hiring them again. You don't need to concern yourself with dismissing anyone.
Potential for reduced productivity
While your goal for increasing your team by outsourcing several members of staff might be to increase productivity, it is possible you'll achieve the opposite. To maintain an excellent dental team, it's important your staff feel valued and respected. If they sense that you're planning on replacing them by outsourcing other staff, there's a chance they'll feel undervalued and disrespected, meaning they won't be fully focused at work. Avoid this confusing situation by having a team meeting, letting everyone know the reason for outsourcing staff and giving out meaningful reassurances before you take it any further.
The Choice is Yours
The primary benefits of outsourcing are saving time, saving money and having access to genuine expertise. Not every business aspect is suitable for outsourcing and not all tasks need to be kept in house all the time. Before you make a decision, you need to consider your patients' needs first. Think about how your choices will affect their experiences with your dental practice and use these answers to fuel your next step.
It's true that outsourcing can be expensive, but so can taking on a full-time employee or training your current staff so they can handle more complex responsibilities. Outsourcing is very individualized to each business and you need to really think about whether it will work for your practice before you make the decision.