Hiring Dental Talent? There are Modern Alternatives to Temp Agencies
There are more options than ever when it comes to hiring dental talent to fill your burgeoning practice.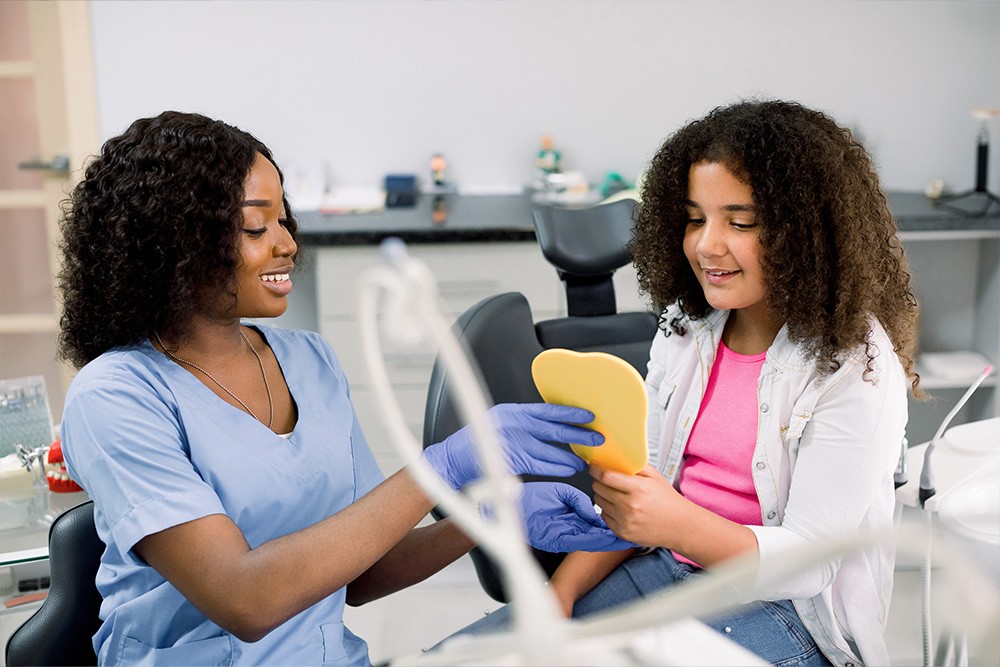 When you are running a dental practice, things don't always go according to plan. For that reason, you may opt to consider recruiting someone via temp agencies. These agencies contribute to the dental industry by carrying out recruitment drives and sourcing candidates for practices who do not normally have time and related resources to do so. Unfortunately, dental temps aren't always an ideal solution for every situation. In this day and age, as a modern dental practice owner aspiring to make the right business steps, you must look beyond a dental staffing agency for your next vacancy.
How Dental Temp Agencies Work
Temp agencies are generally firms that set up contracts with dental offices looking for temporary, part-time, seasonal, or temp-to-hire professionals. The one notable distinction between them and a typical HR department is that a staffing agency handles the hiring and firing of temporary workers. Dental practices are never involved in paying or providing benefits to temps.
Practices come to an agreement with the employment agency based on the number of dental temp workers placed. Dental practices shell out an agreed upon fee or percentage for each worker provided. It is the responsibility of the temp agency to negotiate the dental workers' schedules, payment, and all other relevant employment details. Whenever a temp worker has issues with the employer, they are advised to report to the agency. Equally, if the dental practice is dissatisfied with the performance of a temp worker, they consult with the agency, as they do not have the power to fire the worker.
In other words, whether part-time, seasonal, or full-time, all temps are employees of the dental temp agency. Thus, the agency is responsible for providing dental temps with benefits, tax status, etc.
As with most things, there are stark shortcomings that are associated with dental temp agencies, the most evident one being the issue of markups. A markup is the additional charge that is added to each worker's typical hourly wage.
The Mark-Up Fee is Expensive
While markups can differ from agreement to agreement, it's not unusual for markups to exceed 100 percent of the workers' hourly fee. This means, at times, dental practices end up paying considerably more per hour than the standard market rates for similar positions.
The cost of using a dental staffing agency can rise even more if you are aiming to make a hire for a hard-to-fill position. Either way, when you seek the services of a dental temp agency, be prepared to incur a lot of overhead costs, though they are sometimes avoidable.
The fact that temp agencies charge dental practices inflated hourly rates doesn't mean they pay the employees they have contracted highly. At times, you may find that these contracted employees are paid poorly, with the eventual aim of increasing the agency's profit margin. As such, you can confidently argue that dental professionals working under agencies aren't incentivized enough to do their work effectively. But unreasonable markup fees and poor pay aren't the only drawbacks that arise from using temp agencies.
Slow Time-To-Fill
Did you know that it usually takes several days or weeks before a dental staffing agency can help you secure a suitable temp worker? To be realistic, if you have last-minute staffing needs, you definitely can't afford to wait even for 24 hours to find a replacement. You already know the effects of inadequate staffing when it comes to dental practices, like the inability to meet demand, inefficiency, lack of productivity, and a dip in revenue. In the long run, a notable concern associated with not meeting patients' demand is losing business altogether. For most patients, it's incredibly frustrating to find out that a service they want is unavailable.
When you have dissatisfied patients, you also have negative word-of-mouth advertising going around. You may never see some patients again simply because their colleagues warned: "Do not go to dental office X because they are always understaffed and inefficient." Inefficiency falls under the general umbrella of inconvenience. You wouldn't wish, even for a second, for anybody to deem your practice as inefficient or inconveniencing.
Lack of Employer Branding
If you use temp agencies, you miss the chance to build your dental practice's branding strategy—and own it. Every recruitment step should be an excellent opportunity to formulate and promote your reputation as an employer of choice. When you put your hiring efforts in the hands of a temp agency, forget about having full control of your brand. A third party will be presenting your brand to prospective candidates. Your prospective candidates will create their first impression of your dental office based on secondhand information. Wouldn't it be fantastic if they got firsthand and factual information about your dental office from you?
No Cultural Fit
Temp agencies can't guarantee the cultural fit of their recommended candidates. They may present candidates that you may consider to be the best for a particular role or position. However, these candidates may not be the best bet for your practice or dental team in terms of cultural fit.
Limited Talent Pool
Though there are many temp agencies in the country, workers may opt to sign up with one or a few of them. Therefore, to access a larger talent pool, dental practices may find themselves partnering with multiple temp agencies to increase their probability of landing top professionals. However, that also means contacting several agencies anytime you need to find even a single temp worker or fill a shift. Eventually, this leads to wastage of time and money, which you could have used in more demanding departments.
Is There an Alternative?
The good news is, practices don't need to wait for weeks or even months to get the right employee for a particular role. The entire idea of temping has changed with the introduction of on-demand hiring platforms, such as Cloud Dentistry.
These platforms make it easy for dental practices to find competent, pre-screened professionals in minutes and they cost significantly less compared to the typical temp agencies. If that's not enough, here are other reasons why you should consider such an alternative:
Spend less time posting job adverts and screening dental workers
Great talent has become difficult to find, and it has equally become time-consuming for practice owners to review resumes and carry out interviews, all while still being responsible for their daily operations. When you adopt on-demand staffing techniques, the approach is different. You don't need to post job-related adverts on multiple job boards, spend time screening candidates, or contacting multiple temp agencies.
Access a pool of thousands of vetted dental workers
On-demand staffing platforms' algorithm automatically ranks and notifies thousands of qualified, vetted professionals, so that you can find an ideal fit for the vacant position, quickly. To ensure quality, most of these platforms have a rating system so that practice owners can be confident in the skills of the candidate.
Faster time-to-fill
These platforms house thousands of dental professionals who are willing to work and ready to accept job offers. Therefore, you are guaranteed to find already motivated professionals who can fill gaps in minutes, not days or weeks.
Reduced cost of hiring
It's the dream of every dentist or practice owner to minimize their recruitment costs. Usually, temp agencies charge between 15-30 percent on top of the hourly rate, and that adds as time goes. On-demand platforms like Cloud Dentistry allow dental professionals to sign up for free, while dental practices incur a reasonable monthly fee of less than $100, with the ability to source as many workers as they wish without incurring an extra cost.
Ditch the Recruitment Middleman
For dental offices coping with a tight labor market, Cloud Dentistry is the perfect solution for all your staffing needs. It's a booking platform built specifically for the dental industry. Dental professionals looking for opportunities post their resumes to Cloud Dentistry, and practice owners can search through the most fitting candidates. This makes it easy and convenient for practices to find and hire qualified staff, in one easy to use platform.
Dental hygienists, assistants, receptionists, and other auxiliary staff looking for work usually post the city they are willing to work in, the hours they are available, and what they expect for wages. Cloud Dentistry matches them with practices that have compatible needs. In other words, it is a win-win situation for both parties and has since formation, been incredibly popular and successful.