How to Choose The Best Location for Your Dental Practice
Choosing a location for your dental practice is essential to long-term business success.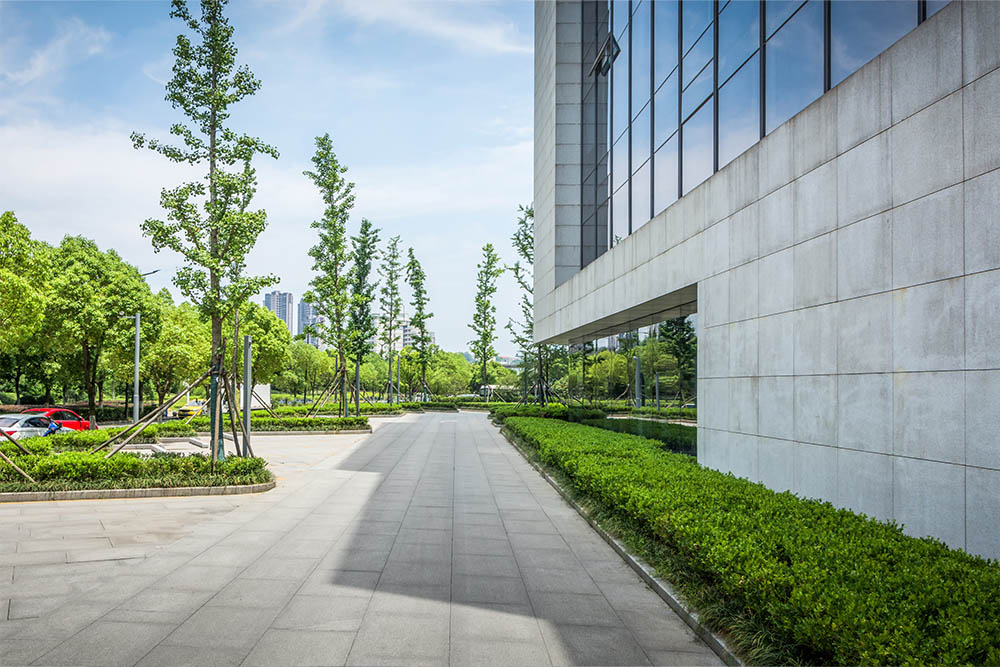 From your staff and your equipment to the treatments you offer and your interior design, there are many parts of your dental practice that are fairly simple to change. However, location isn't one of them. To help you avoid the horror of realizing you've made a terrible mistake and then the staggeringly high cost of fixing the error, it's important you do your research when it comes to choosing the location for your dental practice and get it right the first time.
To arm you with all the knowledge you need to make a well-informed choice, here are some factors to consider when choosing a location for your practice.
The Competition
Your competition can help determine your niche
Use the internet to look into all other dental practices in the area and study the treatments they focus on. This will help you understand if there's scope for you to practice the type of dentistry you're interested in.
For example, if you want to focus on cosmetic treatments and none of the other dental practices in the local area offer them, this could put you at an advantage or a disadvantage. It could mean that your practice will be successful because you will be the only one offering such services. However, it could also mean that your practice will fail because there is no demand for cosmetic treatments in your local area, which is why other practices don't offer them.
Consider the local population
Pay close attention to the type of patients nearby dental practices are marketing to because these people will likely become your patients, too. Some things to make note of are:
Average household income and estimate of disposable income
Size of the population and if it's growing, decreasing or staying the same
Age of the population
Dental goals (general oral health or more aesthetically-oriented)
Knowing this kind of information will help you understand your target patients so you can tailor your treatments to best serve them.
Take advantage of the competition
Studying other local dental practices can also help you find gaps in the market you otherwise wouldn't have been aware of. If your research shows there's a dentist in the area who is nearing retirement, you might have the opportunity to take over their practice or purchase their patient records when the dentist decides to close their doors.
Accessibility
Is it easy to get to?
Will your patients be able to reach your dental practice fairly easily? Is your office on a busy street that can be accessed by main roads or is it tucked in a backstreet that patients will struggle to find?
Convenience plays a role in almost every decision we make, including which dental practice we visit. Compare the location you're considering with the location of other dental practices. If yours is significantly more difficult to get to, you might need to choose a new place.
Can you turn the location to your advantage?
However, being easily accessible to the public isn't everything. If you are considering opening your practice in an out-of-the-way location, there are other aspects to factor into the equation, too. Are there office buildings nearby with workers who might use your services? Having a dental practice they can pop into on their lunch break or after work is hugely convenient and will likely save them a lot of time.
Neighboring businesses
It's important you think about if nearby businesses will be compatible with your dental practice and if they'll attract your target avatar. While you're in control of exactly how your office looks, you can't control the aesthetics of nearby businesses and if your patients don't feel comfortable around them, they won't return for their follow-up appointment with you.
Choose a location close to businesses which have the same clean-cut and professional appearance you're planning for your office. This will help provide your patients with a positive experience before they even walk through your doors, increasing the odds of them returning.
As well as the physical appearance of neighboring businesses, it's also important to study the services and products they offer to see if they will work with your target avatar. For example, if you're planning on opening up a pediatric dental office, being next door to a tattoo and piercing parlor isn't a wise move. However, if you choose a location next to a tutoring school, you're more likely to be visible to parents with children who will bring them to your practice.
Visibility
Can you place your business sign somewhere on the street where it will be seen by thousands of people each day? If you can put your sign on a major commuter street, it will be visible to the same people every day. It shouldn't be long before some of them need a routine checkup and after seeing your sign every single workday, there's a good chance they'll walk into your practice, especially as it's on their way home from work.
Parking
Parking for yourself, your employees and your patients is something you need to consider when opening your own dental practice. Think back to how many times you've given up going somewhere because you couldn't find a parking spot. Your first-time patients will do the same if there's no parking close to your office.
Taking into consideration the size of a small team plus a handful of patients, you need to ensure there are always 10-15 parking spaces close to your practice available if you want to get in your patients' good books. If you're planning on opening up within a shared building or commercial plaza, there's a good chance sufficient parking will be provided.
If your business is on the street or in a standalone building, it's unlikely there will be any parking covered in your contract. Visit your proposed location at different times during your planned opening hours on different days to see how much parking is available. If almost all the spots are taken each time you check, it's worth looking for an alternative place to open up.
Search for Local Staff
After you think you've found the perfect place to open your new dental practice, research staff in the local area before you make any big commitments. Instead of using traditional job boards and agencies which can greatly damage your business, use Cloud Dentistry to search for dental hygienists and dental assistants in the area you plan to open up in. Some independent contractors are perfectly happy to make a reasonable commute to work, so it's worth searching the profiles of people in the surrounding areas, too.
There's no point opening up your dream dental practice if you can't find anyone to work in it. So make sure there are quality workers available before you take things any further.
Make a Smart Choice
Choosing the right location for your office could be the difference between running a hugely successful dental practice which generates enough income to allow you to retire early and blowing all your savings into a failing business and being forced to declare bankruptcy. Help ease the burden of running your own business by choosing the perfect location first time round and your experience as a business owner will be a happy one you look back on fondly instead of a nightmare you wish you'd avoided.