Recruitment Tips For Hiring A Dentist
Adding additional dentists can be a great step for any dental practice.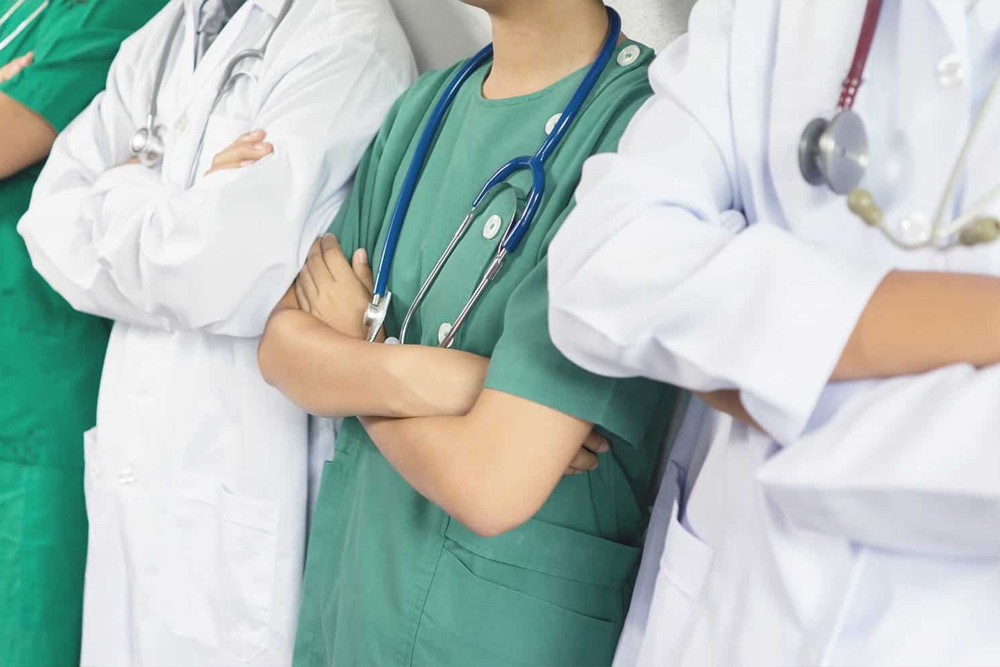 Without a doubt, bringing aboard an additional dentist can help ensure your dental office operates more efficiently and in a more cost-effective way. Finding such an individual can be tricky as your office is definitely not the only one on the market trying to recruit.
If you have the time to interview dozens of candidates, you can put a job advertisement in your local newspaper. But most likely your money and time would be better spent using job-matching platforms to find a candidate who fits your search. For example, with a free account on Cloud Dentistry, you can easily create posts for open vacancies and search for pre-vetted dentists in your region.
But before we delve deeper into this and other effective hiring tips, let's see why you should be keen on the idea of bringing in an additional dentist to your dental practice.
Hiring an Additional Dentist can be a Great Step for Your Practice
First, utilizing the services of an additional dentist can lighten the extra patient load, eventually freeing up time for your family, hobbies, longer vacations, etc. Secondly, the additional dentist can be a specialist qualified to carry out dental procedures that you have been referring to or handing over to other practices in the past. Since many patients wish to be treated in a familiar environment, this might increase your gross revenue.
Assuming that you have a sufficient or extra patient load, an additional dentist will generate more income for the dental office. More so, an additional dentist can allow your office to offer extended hours (weekends and evenings), which may attract new patients. And if your existing equipment and facility is not being utilized as much as you wish, then an additional dentist may improve upon your efficiencies.
What's more, the additional dentist in your office provides companionship and clinical support, and allows for the sharing of alternative ideas for complicated dental cases. If your relationship with the dentist flourishes, they may turn out to be a future buyer for your office if the time comes for you to relinquish ownership.
Tips for Hiring the Best Dentist
Whatever your justification for hiring an additional dentist, how you go about making this decisive move will have a huge effect on your practice. Done correctly, it will propel you toward your personal and business goals. Handled poorly, it will have serious repercussions now and in the long run. Here are some tips to help you find and recruit the best dentist for your practice.
Invest the necessary time
The first mistake often made when looking for a dentist to join your team is failing to invest enough time in the recruitment process.
When filling a sensitive position, it is unlikely the first applicant you meet will fit your requirements. Always necessitate time to find the best possible applicants. After all, if you can't dedicate enough time to attract a world-class dentist, why should a dentist of such magnitude invest time in you?
Align your values
Your hiring process should align with your practice's philosophy. Establish a process that mirrors your dental office's vision and principles. Doing so will make finding a prospective dentist who echoes those core values much easier.
Remember, the new dentist will become an extension of your practice and everything it represents. Therefore, you have to get it right!
Write quality and optimized job listings
Typically, we know ads should be concise yet proficiently outline the experience, certifications, or skills required for the position. But ads should be more than a shopping list of requirements. Instead, ads should be conversational and inspirational. More than anything, a quality ad should answer the question, "why would this employer be a good choice for me?"
Employ a fresh approach to discovering candidates
These days, dentists have stopped using traditional media and dental temp agencies to look for candidates. These approaches are unreliable, inconvenient, and expensive. It's time you did things differently, so why not list your ad on a dentistry-specific staffing platform like Cloud Dentistry? It allows you to streamline your candidate's search by targeting a more specialized and wider talent pool.
According to a Pew Research Center survey, the Internet is a central employment resource center for millions of current job-seekers. Since Cloud Dentistry is a proprietary online marketplace and dedicated only to dental professionals, you are guaranteed to get an ideal fit there over anywhere else.
Furthermore, the job market today is candidate driven. Introducing cloud technology to your hiring process creates a great responsive recruitment experience that appeals to many candidates.
Have a reliable short-listing method
Always have a consistent and reliable screening method when evaluating candidates. Cloud Dentistry has unique features that automatically match applicants with dental offices that have compatible needs, making the employer's work easier. However, it doesn't hurt to do a little background check yourself. Send them a brief and quick message via Cloud Dentistry's messaging feature to get to know them in real-time. This might help you decide if you would want to interview them officially.
Establish yourself as an ideal employer
A dental practice that provides a positive environment and work culture attracts great dentists and boosts the chances of retaining them.
Searching for a quality candidate is only half the battle. Usually, retaining them is the real struggle. Below are a few tips you can follow to create an incredible workplace culture that your new dentist and other team members will benefit from.
Proper onboarding and orientation
Every new employee must be set up for success from the start. Your onboarding process ought to teach the new dentist not only about your dental office's culture, but also how they can contribute and prosper. Don't shortcut this crucial first step. The support and the orientation you provide from day one could set the tone for the dentist's entire tenure at the practice.
Communication is key
Candid, transparent communication is vital to creating a practice where any dentist will love to work. Transparency is particularly imperative to the current crop of job candidates, who have grown up in the digital age where most answers are always at their fingertips. It is advisable to be upfront and frankly communicate decisions concerning them or their work.
Formalize flexibility and work-life balance
For many dentists, work-life balance is a factor they consider before accepting any job. Being as demanding as it is, the dental field can make finding time for friends, family, hobbies, or other non-work activities difficult.
It is an everyday struggle. For some dentists, the struggle may lead to stress or burnout, which leads to demotivation. A huge part of your dentist hiring and retention strategy should entail providing them with flexible or favorable scheduling to show that your dental office is committed to a positive work-life balance.
Listen to their ideas and take feedback seriously
One characteristic of a good boss is listening to their workers and taking feedback seriously. Now, when the new dentist shares an idea about how they can improve the office operations, be keen to listen and give reasonable consideration. This will boost their morale and make them feel valued at the workplace.
Reward and recognize
There are various ways to show that you appreciate your new hire. Just recognizing their contribution and saying a simple "thank you" can make a huge difference. But don't constantly shower them with unnecessary compliments, only acknowledge brilliant attempts and work. Rewards for an assignment well done may come in several ways, such as flexible scheduling, a shopping voucher, bonus check, gift cards, etc.
The Dentist Hiring Process Shouldn't be a Recurring Pain Point
Hiring the right dentist for your practice is usually not a straightforward process, and there is often an element of the unknown. But you can boost your chances for success by applying a fresh approach in your hiring process. Forget about the outdated recruitment strategies and strive to get the most out of today's digital hiring platforms.