Reducing Dental Anxiety in Children: Improving Patient Experience
Learn effective techniques like positive pre-visit imagery and child-friendly dental visit books to reduce patient anxiety while marketing your practice.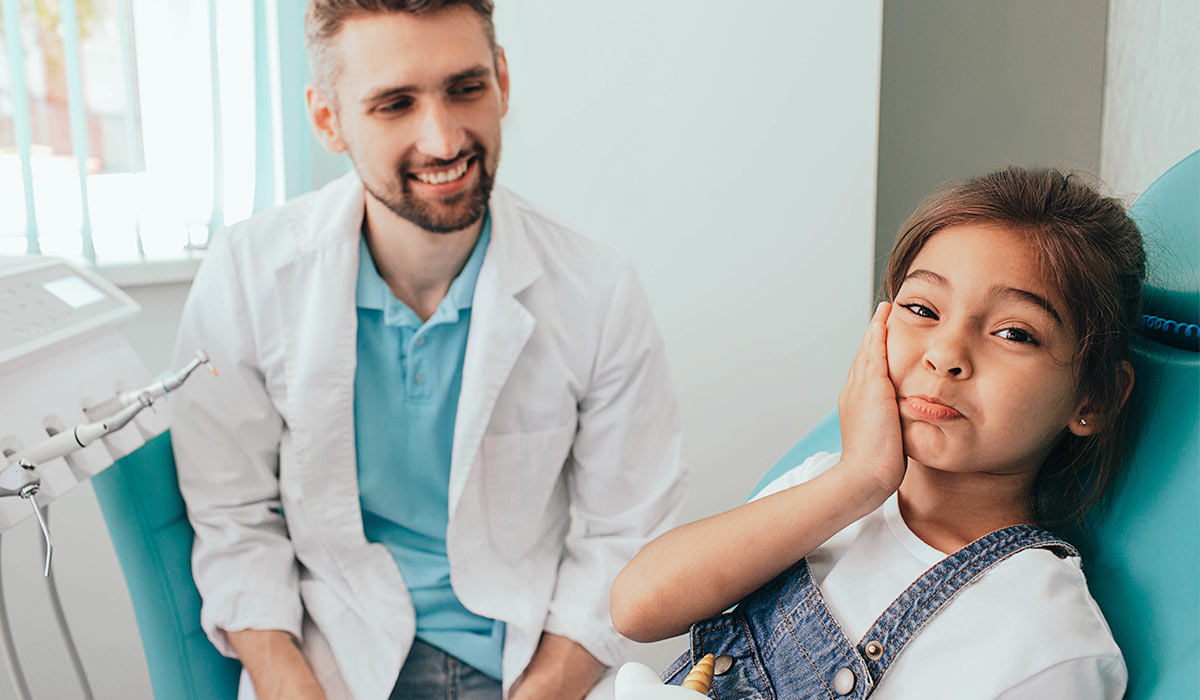 Alleviating patient anxiety and marketing your dental office go hand-in-hand. Visiting the dentist can be a daunting experience, especially for children, and as a dental practitioner, creating a welcoming and calming environment to alleviate dental anxiety in patients while marketing your practice to attract new patients is essential.
The American Academy of Pediatric Dentistry recommends two behavior guidance techniques that can also be used for marketing your dental practice.
Let's explore these techniques!
1. Use Positive Pre-Visit Imagery
As a dental practitioner, you know that parents want their kids to feel comfortable and secure during their visit. To help them get ready for their appointment, why not provide some fun pre-visit activities? One idea is to create coloring pages or activity sheets that feature common items found in a dental office, like a mouth mirror or dental chair.
You can make these available on your website for parents to download and print at home, or even have them in your reception area ready to be colored. It's a great way to help kids get excited about their visit and make them feel at ease.
Create your own or download one from Crest + Oral-B's website.
Did you know that there are many books written specifically for children about dental visits? You might want to consider having a list of these child-friendly books on your website and in your reception room.
These books can help parents and children learn more about dental visits in an enjoyable way, which can make them feel more comfortable during their visit. By offering these resources, you can show that your practice is committed to making your patients' experience as stress-free and comfortable as possible. This can help build trust and encourage parents to choose your practice for their child's dental care.
2. Create a Video to Familiarize Patients with Your Practice
Another effective way to ease dental anxiety and promote your dental practice is to create a video for your website. By showcasing your office and introducing your team, you can give potential patients a glimpse of what to expect during a visit. You can post this video on your website, share it on social media, play it in your reception area, and even include it in your welcome email to new patients.
In addition to creating a video, you can include testimonials from satisfied patients on your website and social media pages. Positive reviews and feedback from happy patients are also a great way to build trust and attract new patients.
It is highly beneficial when strategies implemented by a dental practice can both improve patient experience and be a valuable marketing tool at the same time. This not only helps to alleviate dental anxiety and improve patient satisfaction but also helps attract new patients and increase the practice's success.
If you're looking for more tips and tricks from Angela, there are a couple of ways to access them. One option is to subscribe to our Instagram page at https://www.instagram.com/clouddentistry/. Another way to stay up-to-date with Angela's insights is to watch out for her upcoming CE events. These events are hosted at https://www.clouddentistry.com/ and are free for all Cloud Dentistry users. By subscribing to our Instagram page or attending Angela's CE events, you'll gain valuable knowledge and insights to help you excel in your dental career.
About the Author:
An Chih (Angela) Do, RDH, MEd, MAADH is a passionate and resourceful speaker who provides impactful information to dental clinicians. With a background in film and television, she brings a creative approach to her presentations that goes beyond the operatory. As an immigrant and first-generation student, she understands the power of education and is committed to empowering dental professionals with the tools they need to provide better care for their patients. Angela's expertise spans from hands-on laser courses to combating human trafficking to teaching appropriate language for pediatric patients. She is a captivating speaker who always delivers informative and engaging programs.
On top of being a mother and operations manager, Angela is also a leader in the dental hygiene community, serving as the President of the Greater Houston Dental Hygienists' Association and Speaker of the House for the Texas Dental Hygienists' Association. She is also a delegate for District IX and was appointed to the 2021-2022 IDEA committee for ADHA. Angela is a true do-all-things dental hygienist!
About Cloud Dentistry:
Headquartered in Boston and founded in 2014, Cloud Dentistry's namesake product is a digital employment app that connects dental offices with dental professions via its on-demand booking and messaging features. Cloud Dentistry is free for dental professionals seeking either temporary or permanent full-time employment. Dental offices looking to fill temporary or permanent full-time positions pay a nominal subscription fee comparable to a gym membership. Cloud Dentistry is the ultimate hiring solution for private practice offices and DSOs alike because it is a fraction of the cost, quicker, and more reliable than traditional recruitment methods such as job sites, staffing agencies or recruiters. For more information, visit https://www.clouddentistry.com/.