The Best Dental Practice Management Software
A dental practice is only as successful as the owner, employees, and its practice management software or program.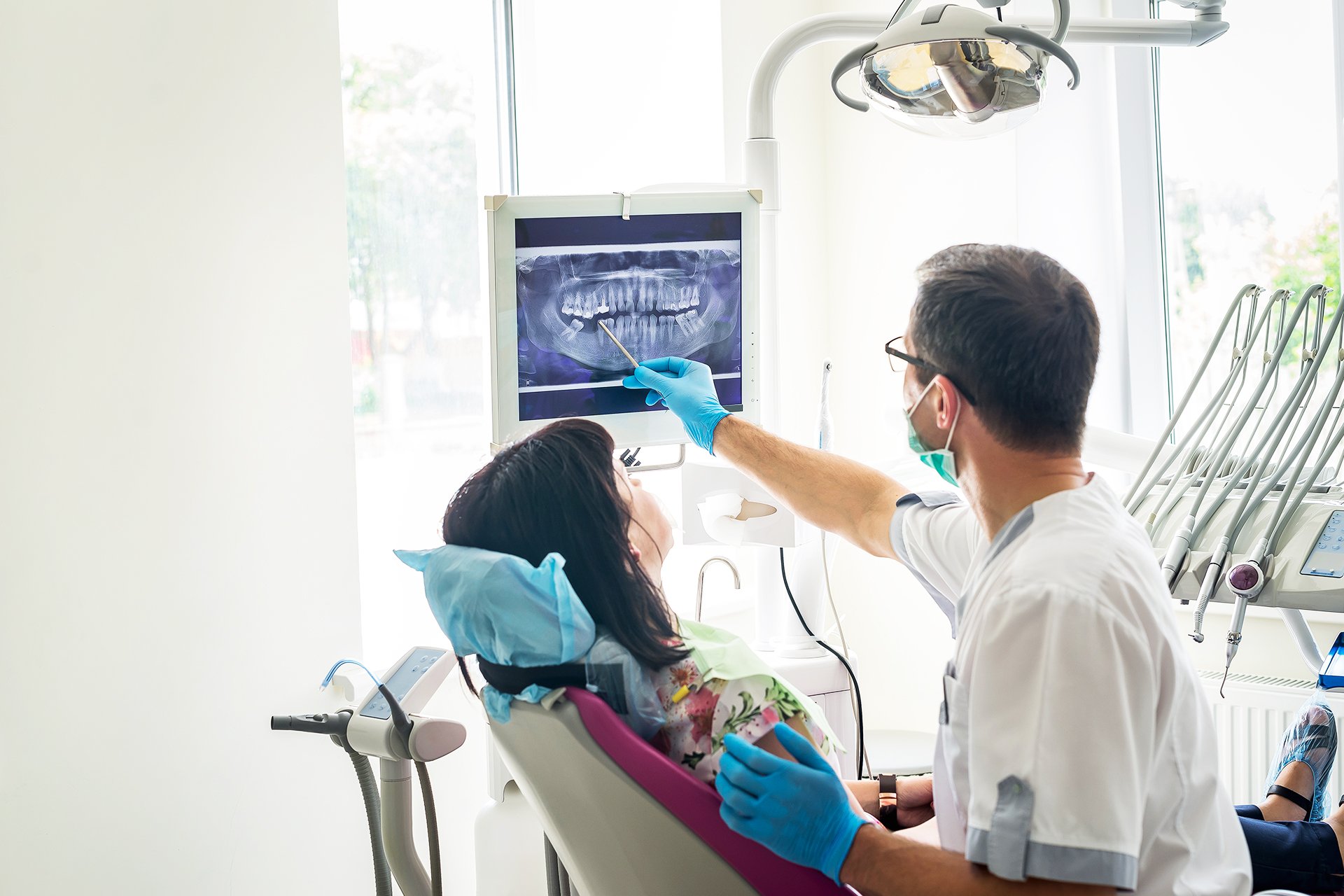 With dental practice management software playing such a vital role in your practice's success, picking the right one is a decision that shouldn't be taken lightly. You must ask the right questions, check the advantages and disadvantages of all the software solutions available, and enlist the help of others—all of these actions can help you improve dental practice, expand dental practice, and revitalize dental practice.
We reached out to a few industry leaders in the dental practice management software niche and asked for their tips when it comes to picking the best solution. In this article, you'll also find unrivaled advice on the top dental software platforms on the market today and what makes each of them unique.
Pearl Dental Software
Pearl Dental is a cloud-based software that delivers all the functions and support needed by both NHS and private practices. Any dentist, nurse, receptionist, or other dental staff will find it quick, easy, and logical to use this software. You are guaranteed to find the standard features such as charting, appointment management, medical billing, imaging and X-rays, treatment planning, and much more in Pearl Dental software.
However, what distinguishes Pearl Dental from other dental software is its fair, transparent, and straightforward licensing model. "We charge per surgery. That means, a practice can organize its business the way it wants and access the system accordingly," said Charlotte Taylor, the marketing manager at Pearl Dental Software. "We don't charge for extra reception screens, teaching rooms, or remote access—just each surgery."
Pearl Dental is known to have excellent customer care. When you have difficulties using any software, one thing you would definitely want is support from people who understand how dental practices operate. Their knowledgeable support team will always be available to offer continued support and training on how to best use their software.
When purchasing dental software, Taylor urges dentists to go for one that is user-friendly. The best software should support the patient journey and the dental staff that handle each part. Information follows the patient to every room they visit—no more scribbling notes on paper for reception or running around looking for consent forms. It's there on the screen as part of the patient information.
Taylor asks practice owners to be keen on charges or pricing plans for the software they intend to buy. Some vendors charge per surgery, while others charge per access point, which can impose constraints on the way you organize and manage your practice.
Curve Dental
Curve Dental has a cloud-based management software that allows dentists and their staff to focus on patient care rather than managing outdated, server-based software. What makes Curve Dental even more exceptional is the way users pay for it. As opposed to paying upfront like in the case of traditional software, Curve Dental runs on a subscription model. Besides its convenient subscription model, Curve Dental is secure, offers 24/7/365 live support, data backups, and continuously delivers new features and functionality.
According to Mark Blount, Curve Dental's Vice President of Marketing, the best dental software meets not only your current needs but also your future demands as the practice grows. Does the software you intend to buy come with add-ons or extra features needed for a fast growing practice? How well can new programs interface with dental software products? You don't wish to outgrow your dental software as your practice expands.
Also, outside the standard scheduling, charting, imaging, billing, and reporting features, Blount advises practice owners to look for a solution that will improve the patient experience. After all, in dentistry, patients' interests should come first. And in a dentistry career, helping patients should be the number one priority.
DentiMax
DentiMax is a complete dental office management software program that can be installed on any Windows-based gadget or hosted in the cloud as a SaaS application. The combined tier guarantees features such as patient scheduling, appointment reminders, auto clinical notes, period charting, X-ray sensor integration, and tracking of employee time. But where DentiMax seems to outdo other practice management solutions is in the area of revenue collection. Via its intuitive Ledger Screen, DentiMax can display all the corresponding patient payments, insurance-related payments, and possible write-offs. This gives the dentists and their staff quick and accurate data needed to collect money from patients on time.
At its core, good practice management software should be able to provide accurate financial reporting. Elizabeth, one of DentiMax's marketing personnel, remarked, "You would want to make sure that the software you buy provides reliable patient aging and insurance aging reports. This information is handy when it comes to calculating the money patients and insurance firms owe you." Besides that, Elizabeth advises practice owners to go for software that does not experience regular "outages."
Dentiflow
Dentiflow is a cloud-based practice management solution that supports and improves the way dentists manage their clinics. From the smart calendar, fully automated reminders, patient recalls, and medical history, to imagery, charting, and smart billing, Dr. Maroun Dagher from Dentiflow believes that each feature is intended to make daily clinic management tasks simpler and efficient.
However, one unique feature and Dr. Dagher's personal favorite is the Waiting Room—a feature that provides a complete insight on a dentist's day, from appointments to admitting patients into rooms. The smart billing feature also cannot go unmentioned. It gives clear insight into all clinic revenue and expenditure, from a high-level overview down to the most granular level. Secure and easy to use, this cloud-based software provides dentists with everything they need to take their practices to new heights.
Before purchasing any dental software, Dagher urges dentists first to ascertain their needs and look at the value each feature brings to their practice. For instance, from his perspective, he sees a system with features such as billing, calendar, agenda, and patient scheduling as a must-have for any practice.
XLDent
XLDent is a software solution focused on the success of its clients and on improving the standard of patient care for enhanced patient outcomes. It streamlines every aspect of the dental practice, from electronic insurance remittance and imaging system integration to paperless forms and patient portals. It is also intuitive and user-friendly, but according to Jennifer Gibbs, the Account Executive at XLDent, what makes XLDent stand out is its innovativeness in technology. One such technology is integrated cloud-based phones to streamline both outbound and incoming patient calls, along with connecting multiple locations and staff working away from the office.
From her experience, Gibbs recommends that dental clinic owners go for software that optimizes their practice at any stage of their business. In the same words that Mark Blount used, Jennifer favors a system that is flexible enough to accommodate extra features and applications as a practice grows. It's every dentist's wish for his/her practice to move forward. However, if you aren't prepared for this advancement from an IT or management software perspective, eventually, your services may be limited.
Consult-PRO
This software is created by a dentist, for dentists. It provides basic office features such as clinical charting, treatment planning, billing, and record storage. When it comes to record-keeping and sending patients' emails, Consult-PRO is 100 percent HIPAA compliant.
What's more, patient education presentations are available in audio/text in 20 different languages. This ensures that every patient, regardless of their background, clearly understands the available treatment options and various risks associated with different treatment plans. Chris Moakler, Consult-PRO's sales and marketing manager, believes that this is one of the mandatory features any modern dental practice management software should have.
Checking if a system is HIPAA compliant is another factor Moakler advises practice owners to keep in mind. Lastly, he emphasizes on a practice management tool that can track patient activity for proper record keeping and informed consent.
Open Dental
At a reasonable cost, Open Dental provides many of the paperless and time-saving features that users usually look for in dental practice management tools. This includes but is not limited to, insurance claim validation, great patient scheduling, business-critical reports, charting capabilities, patient portal, and much more.
The majority of modern dental software allows for these features. However, there is one clear difference that sets Open Dental apart from other players in the market. It is an open-source software that guarantees users complete access to their practice database.
Another positive point about Open Dental is that their team is always ready to respond to customers' concerns, especially when it comes to offering technical support. From phone support to numerous how-to videos and engaging forums on its website, Open Dental provides users with unparalleled customer service allowing them to feel at ease while using their software.
The "training and support" issue is a critical factor every prospective software buyer should consider. Open Dental recommends that dentists go for applications that have a reliable after-sales support system in place. "Dental Practice Management Software has a learning curve, and the vendors should have learning and training resources available to get the users up to speed quickly," according to an Open Dental spokesperson.
Dental software should have a complete set of features that allow a practice to operate paperlessly. This includes the appointment book (the schedule), electronic charting/treatment planning, patient account management, e-prescribing. Moving towards a paperless dental office will, in the long run, streamline operations, save precious time, and cut costs.
Dental Practice Management Software
The next time you consider buying a dental software solution, take some time to weigh what features and functions are relevant to you and your practice. Although a good number of dental software resemble a lot in terms of functionality, there are also some striking differences. Review features of each program, and picture how they can streamline your practice and encourage growth. This and the advice given-above by industry experts will come in handy when searching for the right software or course for your practice.