8 Ways Registered Dental Hygienists Can Start A Practice
An independently practicing dental hygienist must follow these mandatory steps before opening their own practice.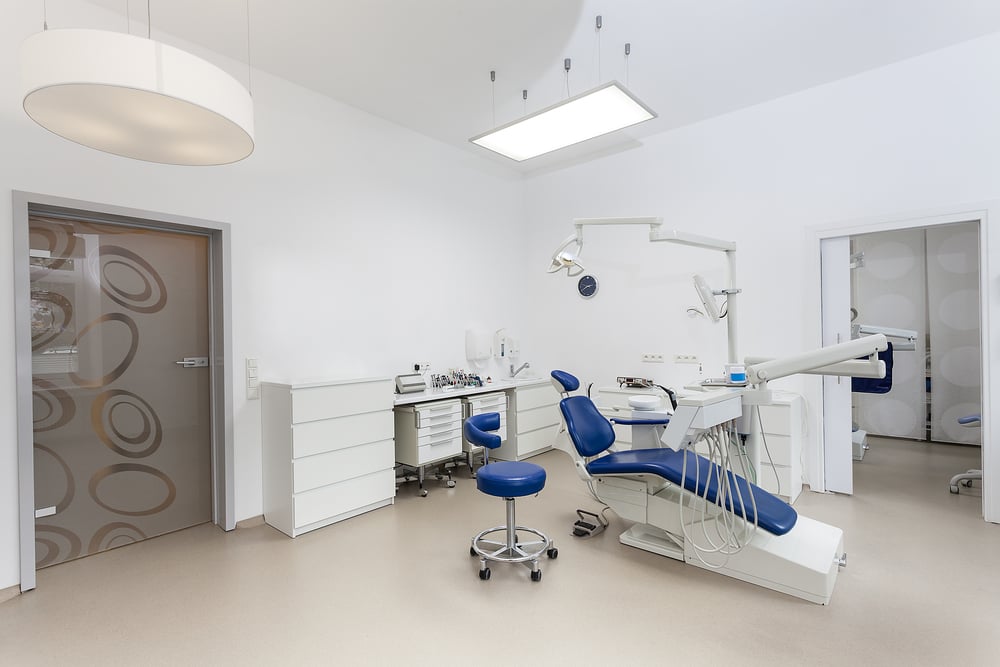 The ability to own a dental practice or to provide oral care as an independently practicing hygienist is making headway and becoming a reality in many states. Presently, 42 states have authorized direct access care, up from 28 states in 2008.
That's a good thing for hygienists who aspire to open their own practices. But is going independent or opening a dental practice that easy?
Becoming a dental clinic owner can be lucrative, thrilling, and professionally enriching. However, it can also be a tricky venture when you aren't well-prepared. The short-sighted hygienists believe that their dentistry training and skills is all that is needed to start a successful practice. But the smart ones will appreciate that besides wearing scrubs, they also have to put on the hat of a "business owner."
To make sure that your startup is a success story, consider the following eight factors:


1. Research To Understand What You Are Getting Into
Generally, failure rates for dental offices are quite low, but that does not mean every startup is guaranteed to be successful. Do some research to understand what it really takes to own a practice. For instance, the location factor should come into mind when thinking of starting a practice. Where exactly do you wish your practice to be located? How many clinics are already operating in your preferred location? You wouldn't want to open in a neighborhood that is already saturated with similar specialties.
Gone are the days when new practices had a booked schedule of patients even before establishing themselves fully. Start by talking to the already established clinic owners about the challenges they went through and how they overcame them. This will give you ideas of what to look out for when opening your practice. Also, creating a network of reliable colleagues is crucial for the long-term growth of your practice. These colleagues can be a source of industry news and referrals in the future.


2. Secure Licensing, Insurance, and Take Care of Legal Aspects
Do not wait until the last minute to deal with the legal aspects of starting a dental office. First, you must ensure you are correctly licensed in your state, registered with the DEA, have a national provider identifier number, and observe all other laws specific to your area.
Secondly, get dental practice insurance for your new venture. Do this even before you consider opening your doors to the first patient. Insurance plans are a must. They will protect you, your dental license, and practice from any potential liability. Factor in all different price points to settle on the best dental insurance for your practice needs.
What's more, you must choose a legal structure for your clinic, and register for local and state taxes. At times, it's advisable to consult a healthcare attorney to help you on such matters, so that you can be confident you are not missing anything.


3. Securing Financing
Dental practice financing can be overwhelming, especially for a hygienist who is just starting out. If you cannot raise enough capital from your savings, choose a lender that appreciates and works with dental offices. Interest rates aren't everything. Though this will keep your payments reasonable, there are other factors to put into consideration:
Term of the loan: The longer, the better.
Prepayment/Down Payment: As you become more established, more appealing loan options become available, and refinancing is a great approach to reduce your debt.
Lender Services: Credit card processing, business card accounts, direct deposits; consolidating these services to one lender is much less expensive.


4. Plan For Staffing
You aren't running an entire practice on your own, but finding talent remains a big challenge for many startups. Reviewing applications, conducting interviews, and negotiating salaries all take a lot of time away from a dental practice owner's existing obligations. This eventually may end up adversely affecting the business. This is why more practice owners are using web-based staffing platforms, like Cloud Dentistry, to hire staff on-demand.
Cloud Dentistry is a proprietary marketplace app that connects licensed dental professionals to contract work opportunities. With the click of a button, practices can hire temps knowing that they have been carefully screened, background checks are conducted, and licenses validated.
Additionally, as a startup, you are probably operating on a tight budget. You should take advantage of part-time dental staff offered by these cloud platforms to help you scale your operations as you wish. You will be able to reduce or add the worker payroll according to your practice needs at that moment. Remember, while you still have to remunerate temps for their work, you are saving money on dental and medical benefits, sick pay and vacation time, retirement, and other income security benefits.
It makes business sense to embrace this new way of sourcing dental professionals, especially when starting out. These platforms have eliminated the middlemen (temp agencies), along with the costs and time associated. And they're easy to use, even if you aren't tech savvy!


5. Team Up With Experts
Dentistry is a flourishing industry and the demand for solution partners has brought about a big market for specialists who concentrate exclusively on dental matters. For any new practice owner, this means you shouldn't have to go it alone. From office designers to dental office lease negotiators, to equipment supply specialists and accountants, these experts will tailor their services to the exact needs of your new practice. Enlisting their help can save you precious time, help protect your expensive assets, and optimize operations and revenue.


6. Embrace Digital Marketing
This is a marketing approach that every small or new business should use to attract new clients. After all, almost everybody is using search engines to find local businesses.
Usually, it involves having an official business website that displays your professional profile, dental services, and location. When correctly built, your dental website presents a perfect tool for connecting with patients. You will need to use search terms or keywords to optimize your page content, titles, services pages, and descriptions.
Do not forget to create social media pages on Twitter, Facebook, and LinkedIn to engage with prospective clients. Lastly, list your dental business in local business directories, such as Google My Business and Yelp. It will make it effortless for local patients to find you.


7. Set Up Your Dental Office For Success
Patients usually link the quality of care they get with the general appearance of an office. Waiting rooms and reception areas can create a lasting first impression of your dental practice. When designing rooms in your office, get creative! Try exploring different fun layouts and colors to make visiting your office a positive experience. Incorporate technology such as interactive screens and televisions, and allow free Wi-Fi access to patients.
8. Take Business Classes
Take some business or entrepreneur classes at a local college before you open your own practice. Alternatively, you can even opt for online business courses. At the very least, make it a habit of reading entrepreneur books that target dental professionals. This will improve your management and marketing proficiency—essential skills needed to run a successful practice.


Now It's Up To You
Opening a new dental practice can be quite overwhelming, but if you create a strong business foundation, you establish yourself for higher chances of success. Research well, listen to advice, take all the necessary legal steps, get the right employees, take some business classes, and everything will turn out to be OK. This is the beginning of a new challenge, so plan now and you will reap the rewards later.
For the full story about maximizing your income as a dental hygienist, check out our complete guide to this exciting career!