What States Allow Dental Therapists To Practice?
Certain states have different requirements of Registered Dental Hygienists and Registered Dental Assistants.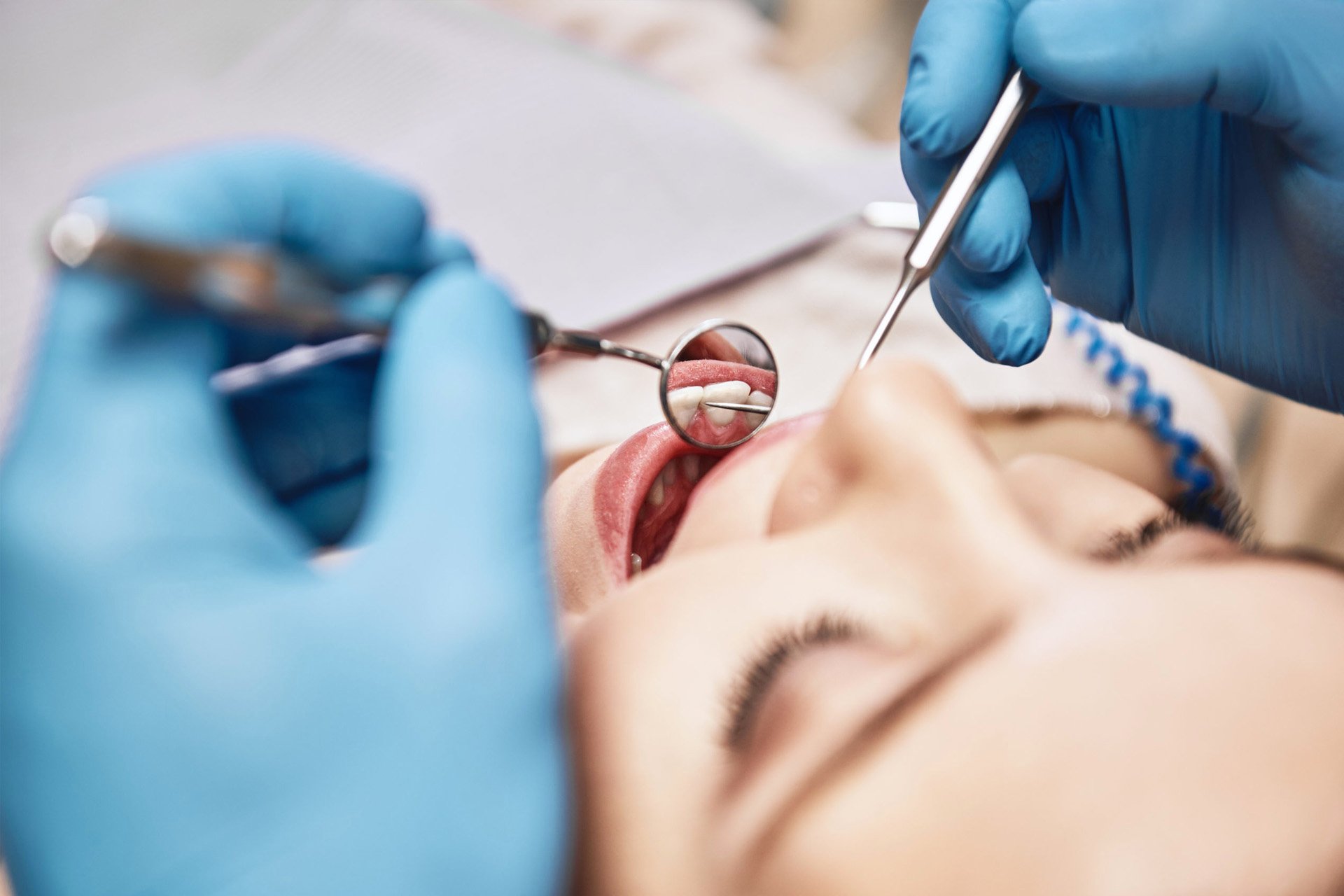 Millions of people in the U.S. face considerable barriers to obtaining the critical dental care they need to attain good oral health. The reason being, there is a scarcity of dental providers in some parts of the country.
The Health Resources and Services Administration (HRSA) has listed about 5,000 areas in the country where there is a shortage of dental care providers. Several states have taken various measures to increase access to dental care in their respective jurisdictions. One remarkable measure was passing legislation and laws allowing dental therapists to practice outside of the dentist's offices.
Below are some of the states where dental therapists are authorized to practice:
Alaska
Dental therapists were introduced in Alaska in 2004 by the Alaska Native Tribal Health Consortium to help the state's tribal communities. They were allowed to practice in compliance with federal regulations and were the first such dental providers in the country. It is worth noting that dental therapists in Alaska practice under the general supervision of dentists.
Some of the services dental therapists in Alaska are authorized to provide include providing preventive oral health services like educating patients on oral care, as well as basic services such as filling cavities, tooth cleanings, primary tooth and nerve treatment, and simple extractions.
As reported by the Native Dental Therapy Initiative, the introduction of the dental therapists in Alaska has extended the reach of dental care to include thousands of locals who would have possibly gone without it. The success of the Alaska initiative inspired various state legislatures to enact laws authorizing dental therapists to offer professional services to improve oral care.
Minnesota
Minnesota authorized the use of dental therapists in 2009. According to Minnesota laws, dental therapists should practice in areas that cater to underserved communities. These areas may include assisted living facilities, VA clinics and hospitals, federally qualified health centers, mobile dental units, or home-bound patient homes. Also, dental therapists may work in private clinics in which at least 50 percent of the patient base has a chronic condition, is on public programs, uninsured, or is from low-income areas.
To be allowed to practice in Minnesota, dental therapists should pass the same clinical exams as dentists for the dental services they are allowed to offer. They are also required to operate under the supervision of a dentist. The supervising dentist holds the discretion to specify the services the therapist can offer.
Based on the existing evidence, Minnesota's initiatives have been positive over the years. In one case study, a local dental clinic found that just one year after the passing of these legislations, patient visits increased by 27 percent. Equally, the Minnesota Department of Health issued a report confirming that dental therapists have expanded access to dental care, significantly cut wait times for rural patients, and reduced hospital ER visits for dental problems.
There are more than 17,500 dental professionals and 1,000 clinics in Minnesota. By concentrating on urgent dental services, the goal is to ease the burden on hospital emergency rooms, according to the Minnesota Board of Dentistry executive director, Bridgett Anderson.
Maine
Maine passed the dental therapy legislation in 2014 and amended it in 2019. The legislation established the scope of practice for dental therapists. For instance, according to this legislation, a dental therapist who is under direct dentist's supervision may remove socket dressings, irrigate and dry root canals, and take cytological smears. Under general supervision, therapists may prescribe or administer anti-cavity toothpaste, oral rinses, or topical gels.
Also, according to Maine's laws, dental hygienists who meet the additional experience and educational levels may become independent practice hygienists. As an independent dental hygienist, supervision is usually not required.
Vermont
Vermont followed suit in 2016. A dental therapist in Vermont should be licensed either as an Advanced Dental Therapist (ADH) or Registered Dental Hygienist (RDH). They must also have completed a dental therapy graduate program from a CODA-accredited institution.
The 2016 legislation also defines the scope of practice for dental therapists in Vermont. They (therapists) should work under the supervision of a licensed dentist via a collaborative management agreement. They may either work under general supervision (remote supervision by a dentist) or direct supervision (supervising dentist is on-site). For instance, under general supervision, dental therapists can provide oral health care services related to evaluation, prevention, and assessment, palliative therapy, education, and restoration.
Oregon
About 1 million Oregonians reside in areas where there is a significant scarcity of dentists. Only four out of 36 counties in Oregon are considered to have enough dentists. According to the Oregon Health Surveillance System, only 27 percent of adults and 44 percent of children covered by Medicaid were attended to by a dentist in all of 2016. According to the above statistics, there is no doubt that dental access in Oregon needed to improve.
A diverse group of dental care and health organizations, tribes, and educators, are supporting a bill in the legislature that strengthens the state's dental landscape. The bill, specifically, will allow dental therapists registered by the Oregon Board of Dentistry and who are serving the local tribes to continue practicing after a current pilot program ends. Currently, dental therapists in Oregon offer dental preventive services, along with basic procedures like filling minor cavities.
Washington
In 2017, the state of Washington permitted dental therapists to offer services in tribal communities. Examples of such tribes in Washington include Lower Elwha Klallam Tribe, Port Gamble S'Klallam Tribe, Colville Tribes, Swinomish Indian Tribal Community, and Lummi Nation. According to the Kaiser Family Foundation, the population of the above tribes totals almost 2 million people.
The Washington legislation outlines the scope of practice for dental therapists, as well as how to implement the contracted agreement between a dental therapist and supervising dentist. Usually, the dental therapist laws in Washington require general supervision only. Meaning, therapists would not need a dentist's direct supervision when providing dental services.
Arizona
Arizona passed dental therapy laws in 2018. The law requires dental therapists to be registered dental hygienists and pass a Western Regional Examining Board clinical examination or its equivalent. The law also requires dental therapists to initially work 1,000 hours under an Arizona dentist, before they can enter into an agreement that allows them to practice under general supervision.
The executive director of Arizona Advisory Council on Indian Health Care, Kim Russell, is on record confirming that Arizona's dental therapy legislation was designed to help rural communities to access quality dental care. Thanks to the legislation, dental therapists can now practice in settings such as federally qualified health centers, tribal settings, and other nonprofit community dental centers treating low-income patients.
Michigan
In 2018, Michigan also joined Arizona in authorizing dental therapists to practice statewide. According to the Michigan Dental Access Coalition, 78 of Michigan's 83 counties have a minimum of one dental provider shortage area. Thus, the need for an additional dental workforce was long overdue.
Michigan allows graduates from an accredited dental therapy program who have completed at least 500 hours of practice, under a dentist's direct supervision, to provide preventive and restorative dental services to the locals. They are also authorized to practice in settings such as rural health centers, school-based clinics, federally qualified health centers, and communities with a scarcity of dental providers.
Idaho
Idaho allowed dental therapists to practice in early 2019. Similar to many other states, Idaho faces a shortage of dentists. According to the Idaho Department of Health and Welfare, there are about 42 dental provider shortage area designations across the state. These designations cover approximately 97 percent of the state's land area.
That said, to practice as a dental therapist in Idaho, you must have graduated from a CODA-accredited program, and be under a licensed dentist's supervision. The level of dentist's supervision is, however, determined by negotiated rulemaking.
It is also good to note that dental therapists in Idaho are allowed to practice in various settings. For instance, they can provide services in hospitals, private dental settings, health or migrant clinics, public health facilities, or other board-approved facilities provided that the supervising dentist sanctions the services, and the therapist meets required educational requirements.
New Mexico
New Mexico enacted the dental therapy law in 2019. The law allows New Mexico universities and colleges to create dental therapist education programs. It also allows the dental therapist to provide preventive and restorative care and other commonly needed dental services like cleaning, fillings, and extractions.
Besides that, the law requires dental therapists to work under a dentist's supervision. However, this supervision doesn't have to be a one-on-one kind of supervision. In other words, dental therapists can work off-site from their supervising dentist and can collaborate via telehealth technology. This allows these midlevel practitioners to provide care to locals wherever they may be residing, whether that is in tribal or rural communities or community settings such as nursing homes and schools.
The enactment of this law was good news even for notable public health leaders, such as Dr. Alfred Vigil, Secretary of Health and Human Services, who, from the onset, believed that dental therapists would be a big plus for New Mexico.
Connecticut
Connecticut allowed the practice of dental therapy in 2019. Under this legislation, dental therapists must practice under a dentist's supervision and only in public health facilities.
Like in other states that have enacted similar laws, backers of the initiative in Connecticut attest that dental therapists will offer an affordable way to boost the availability of dental care among uninsured patients, rural, and minority communities.
Nevada
In 2019, Nevada passed a bill authorizing dental therapists. According to this law, dental therapists should practice under a supervising dentist. In regards to supervision, there is always a written agreement that includes the allowable services, procedures, practice settings for those services, and the dispensing of medications.
Dental therapists in Nevada practice in settings such as tribal health clinics, rural health clinics, federally qualified health centers, and other facilities that serve the uninsured, Medicaid patients, or low-income earners.
State Laws Are Constantly Changing For Dental Practitioners
Most policymakers now appreciate the significance of dental therapists in dentistry. Actually, the evidence that midlevel dental providers boost access to care and offer the same level of services as dentists is unquestionable.
Even the ADA's own study revealed that well trained midlevel providers are able to offer high quality dental services. The same report established that dental practices with midlevel providers such as dental hygienists and dental assistants were more successful at offering services to patients, than dental practices with dentists alone. We look forward to more dental therapist-friendly legislation being launched every year.