Indeed's Pricing Overhaul: A Challenge for Dental Practices
Cloud Dentistry remains committed to providing dental practices with a cost-effective, transparent, and tailored solution for their recruitment needs.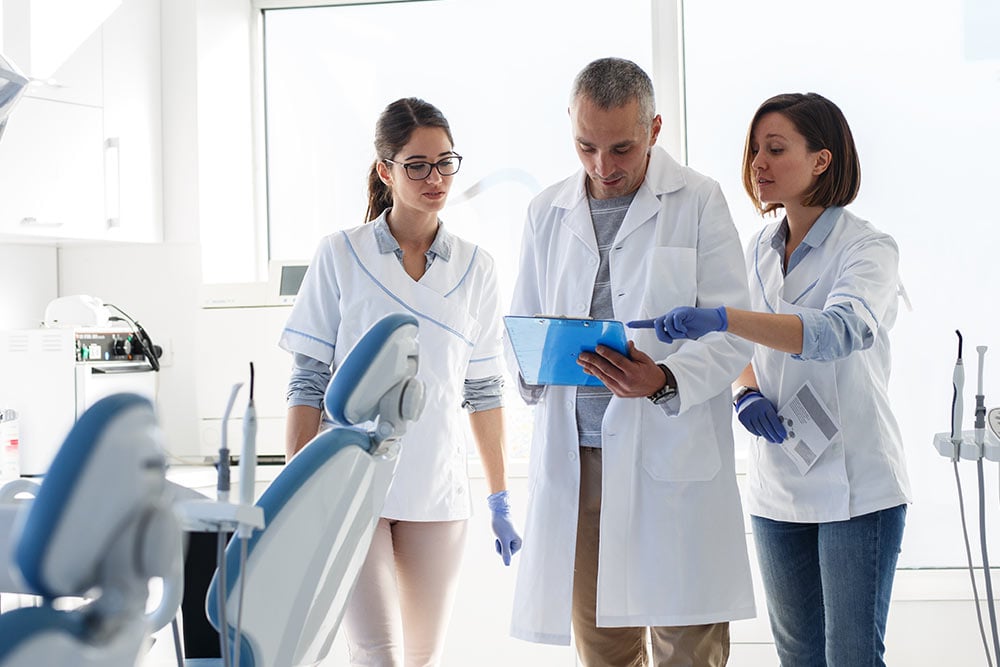 As a platform connecting dental practices with job seekers, Cloud Dentistry is keenly aware of the challenges faced by the dental industry in their quest to find the best candidates. With this in mind, we've been closely following Indeed's recent pricing changes and their impacts on small businesses, including dental practices.
For many years, Indeed.com has served as an indispensable resource for small businesses seeking to hire, including countless dental practices across the country. However, a recent shift in Indeed's pricing strategy has led to unexpected confusion and costs for many employers, with some businesses reporting a significant cut in spending on the platform.
The Impact of Indeed's New Pricing on Dental Practices
As part of the new pricing scheme, employers are given 72 hours to reject applications they aren't interested in or they will incur a fee for each application. This has been a particular pain point for many businesses, with some reporting charges amounting to hundreds or thousands of dollars.
For dental practices, this new pricing model could be especially problematic. Dental offices often don't have a dedicated HR team constantly checking for incoming applications. A busy dentist or practice manager may not have time to review applications within the 72-hour window, leading to potential excessive charges.
What's more, dental practices, like many small businesses, might find the new model challenging due to the volume of applicants for certain roles. For instance, a single ad for a dental hygienist could attract hundreds of applicants overnight, significantly driving up costs.
The Challenge of Dynamic Pricing in Dental Recruitment
To complicate matters, the per-application charges can vary widely, from less than $10 to $95 or more, depending on the role, location, experience, demand, and other factors. Indeed uses dynamic pricing to set these charges, and roles in healthcare tend to be among the most costly.
Such unpredictable costs can put a serious strain on dental practices, especially when coupled with the notoriously high rates of no-shows in the industry. A dental practice might find itself paying $95 per application for a dental specialist, only to have a small fraction of applicants show up for an interview, let alone accept a job offer.
While Indeed is working to address some of the issues arising from their new pricing model, the initial fallout has already left many small businesses, including dental practices, feeling the pinch. And while larger corporations might be able to absorb these unexpected costs, for small businesses, every dollar counts.
Cloud Dentistry: A Solution Adapted to Dental Practices Amid Industry Shifts
This situation underscores the need for hiring platforms that understand the unique needs and challenges of dental practices. As the hiring landscape continues to evolve, platforms like Cloud Dentistry are committed to providing cost-effective, flexible, and transparent solutions for dental practices in their search for job candidates.
"Another reason why Cloud Dentistry stands as the ultimate dental staffing platform is its unwavering commitment to speed, transparency, reliability, and now, more than ever, value," said Darius Somekhian, Head of Strategic Partnerships at Cloud Dentistry.
Indeed's story serves as a reminder of the importance of constant feedback and adaptation in meeting the needs of small businesses. At Cloud Dentistry, we are dedicated to learning from these industry developments, always seeking to improve our service for both dental practices and job seekers alike.
---
With Cloud Dentistry, the process of finding and hiring dental professionals is straightforward, efficient, and cost-effective. Connect with us and let's staff your practice!