New Year, New Dental Hygienist Job
A dental hygienist's journey to loving clinical dental practice again.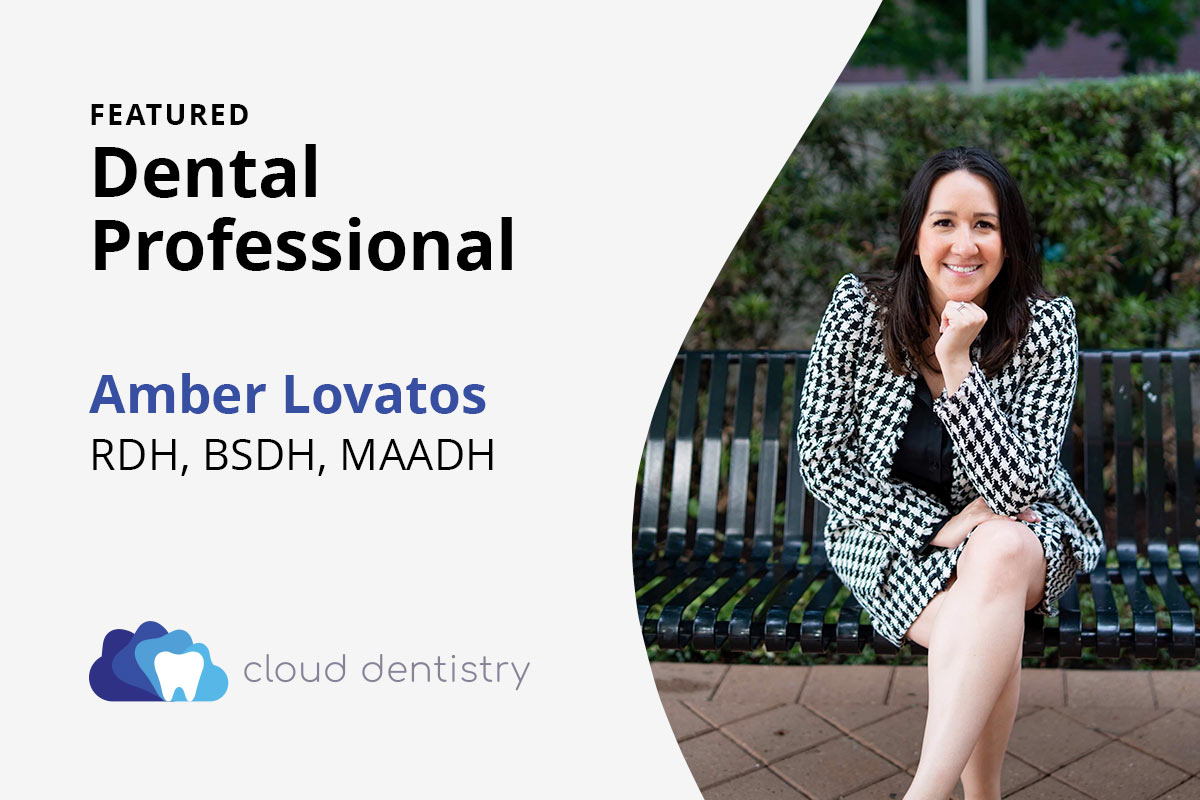 A dental hygienist's journey to loving clinical dental practice again.
Amber Lovatos is a dental hygienist in Houston, TX. But before achieving her current position with assistance from Cloud Dentistry, she found herself in a less-than-ideal work environment in Tomball, TX. Actually, calling it "less-than-ideal" is far too kind. It was toxic—and she needed to get out.
That's where Amber's story begins. Follow the dental hygienist as she traces her journey from the untenable situation of a toxic work environment to her new, positively ideal situation.
For the full story about maximizing your income as a dental hygienist, check out our complete guide to this exciting career!
---
Here I am on the one-year anniversary of leaving my toxic job—a job that filled me with purpose and simultaneously, so much dread. This job taught me a lot, but ultimately took the joy of dentistry out of me. During this multi-series article, I will share with you ways to identify toxic work environments and how to combat the trauma that inevitably results from working in such situations.
This week, we will discuss steps you can take if you are at a job that you are not ready to leave, but also that is not fulfilling all your needs.
Taking a Break and Transitioning to Dental Hygienist
We have all heard that "absence makes the heart grow fonder." This is true in friendships, relationships, and work-ships. You may love your work and the people you work with, but you may need time to reset. Take some real time off. Completely disconnect from work and those workplace relationships.
During this time, allow yourself to reflect holistically on the good and bad of your job. For me, taking a break meant quitting my job and allowing myself time to heal from workplace trauma before committing to a permanent job again. Dentistry is uniquely equipped to allow us to do this. I could not afford not to work while I took the time to heal. Instead, I worked as a guest dental hygienist using Cloud Dentistry until I worked through my trauma and found a practice that I could see myself permanently committing to.
A Fair Resource for Dental Professionals
Communication is an integral part of any relationship. If you are struggling at your current job, consider talking to your employer about your concerns and needs. We can only expect employers to address problems if we let them know there is a problem.
When talking to your boss, discuss your concerns and solutions. Be proactive in creating the work environment you want for yourself. After your conversation, each party should leave with clear expectations of changes that will be implemented. To help with clarity and to reduce confusion in the future, you should get the agreement in writing. This helps keep everyone accountable but also helps reduce future misunderstandings. If your concern is compensation and being paid adequately, consider creating a free account with Cloud Dentistry. Cloud Dentistry allows dental professionals to view their area's going pay rate range.
Ergonomic Tips for Dental Hygienists
The first time I took a "break" from clinical hygiene was when I was diagnosed with a congenital back defect. My doctor told me that most people with my condition could go their entire life without knowing they had it. The bad news for me was that I became a dental hygienist. The defect would not stop me from practicing clinical hygiene, but my poor ergonomics and practicing five to six days per week worsened my condition.
I took a break by becoming an educator, which I enjoyed, but eventually left because I could not afford the pay cut. Now, I am back in clinical, focusing on listening to my body and my ergonomics. If you are struggling physically, I recommend following steph.polishedposture on Instagram for ergonomics tips.
Amber Lovatos, RDH, BSDH, MAADH is a dental hygienist in Houston, TX. Follow her on Instagram @thelatinardh.
---
Cloud Dentistry is an online dental platform for jobs. Dental professionals can find temporary or permanent placement on the platform at no cost to the clinician. Meanwhile, clinicians can set their rate and still have the safeguards of a company guaranteeing a set number of hours and guaranteeing payment. If a dental office likes working with a particular dental hygienist and decides to hire said dental hygienist, the office does not have to pay a placement fee.