How Going Temp Increases Market Value For Registered Dental Hygienists
Working on a freelance, temp basis can help Registered Dental Hygienists gain experience and freedom.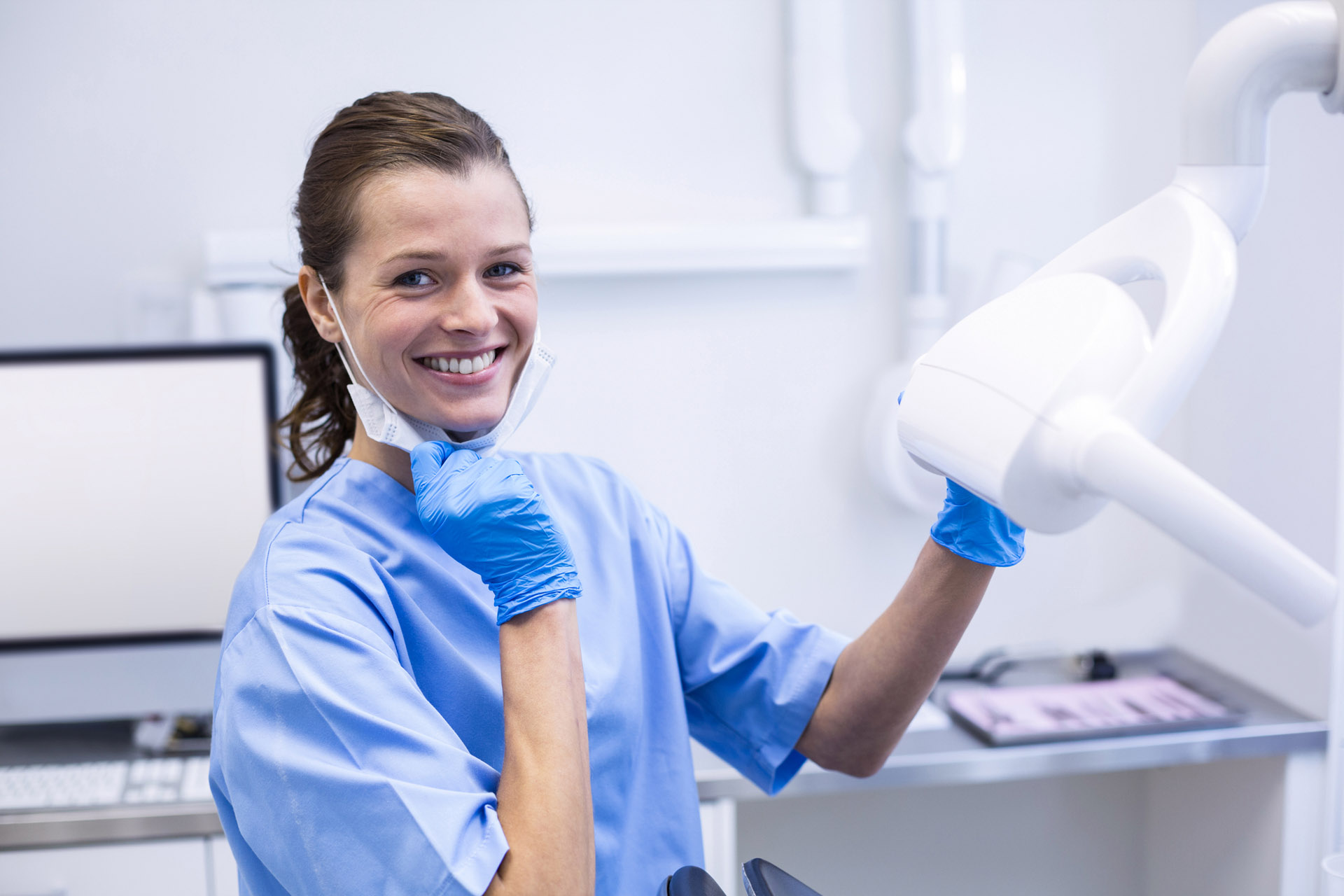 A career as an RDH (Registered Dental Hygienist) can be extremely rewarding on multiple levels. You get to help patients maintain a beautiful, healthy smile and you work in a hands-on environment in a way that really lets you make a difference. As a dental hygiene professional, your skills, abilities and knowledge are in high demand in dental practices across the country.
If you're struggling to find work, instead of looking for regular employment within a single practice, it's worth branching out and considering temp work on a freelance basis. Not only will this way help you earn more money and grow your skill set, but it will also give you more freedom over your working life.
For the full story about maximizing your income as a dental hygienist, check out our complete guide to this exciting career!
Improves Your Communication Skills
Working as a licensed oral health care professional in multiple practices will involve dealing with all kinds of different colleagues. Working closely with a variety of diverse personalities will require you to improve your communication skills, something that happens naturally and exponentially when you work as an RDH temp.
Having excellent communication skills is one of the most important abilities you can have as a dental hygienist and it will be greatly appreciated at every practice you work in.
Enhances Your Professional Expertise
When you work in one dental practice, there's a good chance you'll be handling the same type of patients time and time again, only using a fraction of your skills. But if you're regularly moving between practices (for example a pediatric practice one week and a periodontal specialist practice the next) you'll get to exercise, explore, and sharpen skills that would otherwise have gone unused and ultimately forgotten.
Furthers Your Education
When you work on a temporary basis, you have the freedom to decide how many hours you work. This means if you want to go back to school and earn additional qualifications, you can—without upsetting your employer or risking being fired. Adding more skills onto your resume means you can charge a higher hourly rate and you'll have more agile dental job opportunities.
Going back to school isn't the only way you can grow your skillset as a dental hygienist. By moving between different practices and getting involved in diverse variations of everything from workplace empowerment, equipment sets, work morale and uniform protocols to company culture, sterilization methods, appointment scheduling and staff communication ensures you'll learn plenty of new skills on the job.
Builds Your Confidence
Beginning a new career in any industry can be scary and beginning a role as a dental hygienist is no exception. People first starting out tend to undervalue their time, skills and abilities, resulting in a loss of income and poor job satisfaction. When you work as a temp dental hygienist, you'll be exposed to many different practices and will have to play the role of the "new person" on a regular basis.
When you've done it a couple of times, you'll get used to being the newbie in the office and your confidence will soar. You'll quickly become more comfortable with introducing yourself to your colleagues and patients and will be able to seamlessly adapt to new work environments. You'll soon learn how to be truly adaptable, professional, and successful, all without sacrificing your values as a hygienist.
When you feel confident about your professional self, you'll be happy to charge a higher rate and only accept temporary placements in dental practices that deserve your skills.
Allows You To Learn What You Want
If you ever decide to swap temping for a long-term employment opportunity at a dental practice, you'll know if it's the right fit before you sign a work contract. Working in all kinds of different environments will help you discover what you're comfortable with and in what type of environment you'd like to work.
After years of temping, Ashley Palomo, RDH and BSDH, learned, "I prefer a conservative dentist, 1-hour appointments minimum for each patient, a smaller practice, and an office not dependent on 'selling' dentistry, but focused on patient-centered care."
Everyone has different preferences and expectations. Temping is a great way to get a feel for dental practices that aren't suitable, as well as those where you'd love to have a permanent position.
Avoid Traditional RDH Temp Agencies
If you like the sound of what you've read and you're ready to embrace working on a temp basis, avoid working for a traditional RHD temp agency. These agencies take a cut of your hourly rate, they decide where you work, and they decide how many hours you work.
You'll earn more money, have total control over where you work and the freedom to decide how many hours you work if you choose a cloud-based digital matching platform. Cloud Dentistry connects dental professionals with dental practices in real time, allowing you to contract out your services independently to the practice you want to work for. This way you can work according to your own schedule, gain incredible exposure, and advance your career.