Remote Job Ideas For Dental Staff
If you recently left your job as a dental hygienist, see this time in your life as an opportunity to try something new like remote working.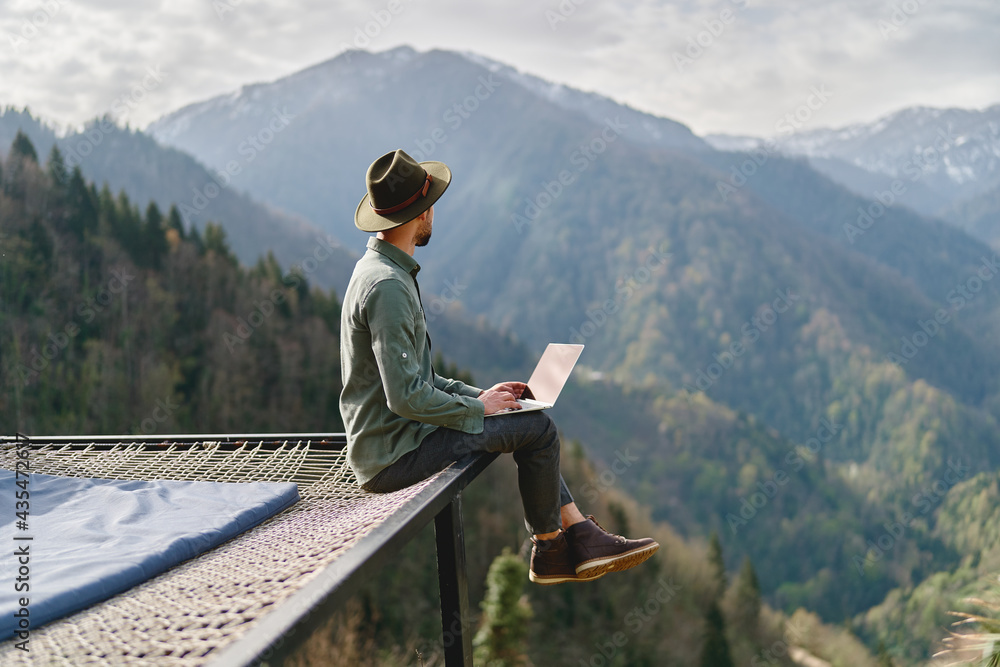 If you were getting bored of your old way of working, now's the time to look into alternative career options in dentistry. Whether you're temporarily out of work because of an unforeseen circumstance such as COVID or you're permanently out of work because your office has closed down, there are always other options out there.
Regardless of the reason you lost your job, you still have valuable knowledge, skills, and experience that other people need. If you're ready to switch your dental practice for your home office, take a look at these remote dental jobs suitable for dental hygienists.
And if you ever decide to get back into being a registered dental hygienist, check out our complete guide to maximizing your income!
Freelance Writer
If you've got a way with words, you can become a freelance writer who specializes in dentistry and oral healthcare. There's a huge range of work you can take on, such as:
Writing blog posts and articles
Writing website content
Writing professional resumés
Writing newsletters for dental practices
Editing medical manuscripts for colleges
Creating course content for schools
There are also many online platforms where you can find clients looking for writers with first-hand experience in their field:
One of the benefits of finding clients through the above websites is that you don't always have to do all the work. Sometimes, a client will contact you asking if you're available for their project.
If you're not having much luck going through a third-party platform to find work as a freelance writer, you can contact dental sites directly. Find websites with blogs on topics you feel comfortable writing about and contact the owner through their website or LinkedIn. Introduce yourself and let them know why you'd be an asset to their writing team.
Extra tip: If you've never been published before, write a couple of articles on a dental-related topic so you can send them over to the editor as proof of your skills.
Blogger
Instead of writing for someone else, consider setting up your own blog and writing for yourself. There will be a lot of work involved to begin with and you won't make a fortune overnight, but having a blog is a great way to earn passive income in the future. When you've written enough content, you can earn money through advert revenue, affiliate sales, and sponsored posts.
Author
Another option available to you if you're a skilled writer is becoming a self-published author. You can share your knowledge with other dental hygienists by writing an informative, educational book, such as The Dental Diet or The Dental Hygienist's Chairside Pocket Guide.
Whichever route you choose, you can sell digital copies for free on Amazon. The company doesn't charge anything to advertise. They only take a small percentage of each sale when someone makes a purchase. You can also sell printed copies on Amazon and only pay for a print when someone orders one.
Dental Practice Consultant
When you've worked in one or more dental practices for several years, you've undoubtedly developed valuable knowledge and experience that other practices would benefit from. Help other offices become great successes by being a dental practice consultant.
If you're not super-confident in your skills as a consultant, you can join pre-existing groups that specialize in the niche, such as ACT Dental or Bryant Consultants. Or if you want to take charge of your career and go it alone, you can pitch your dental services directly to dental practices. You don't have to limit yourself to your local area—you can contact offices all over the world and offer them your services.
Extra tip: One of the best ways to secure consulting clients is to show them proof of your skills, abilities, and experience. If you're already an independent contractor dental hygienist with Cloud Dentistry, you can simply direct prospective clients to your profile. Here they'll be able to see your qualifications, experience and testimonials.
If you don't have a Cloud Dentistry profile, create a new resumé with information you think would be useful to consulting clients. Try contacting some of your previous employers and colleagues to see if they'll give you testimonials related to running a business.
Course Creator
Becoming a dental course creator is very similar to becoming a dental practice consultant, but your earning potential will be much higher. You can create a course on any aspect of dentistry you're familiar with, such as:
An introduction to dentistry for new dental hygiene students
A guide to help dental hygienists diagnose diabetes in their patients
Instructions on how patients can get whiter teeth at home
A tutorial on how to become a dental hygienist
You can create a course using an online program like Teachable and sell around the world to anyone with an Internet connection. One of the best parts of becoming a course creator is that you only need to create the course once, but you can sell it over and over.
Try Something New In Dentistry
No one wants to lose their job. But if it does happen to you, it's important to understand that there are other options out there. Try a few of our suggestions and see which one works best for you. You might discover a style of remote working that better suits your current lifestyle.